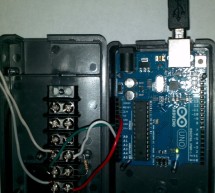 I have a home security system that was installed when my home was built in the early 1990's. It is, or was until I modified it, a wired perimeter system with a single wired motion detector. The system is a DSC PC1550 and originally was monitored by a well known alarm system service, a three letter acronym beginning with the letter "A". Anyway I stopped paying for the monitoring long ago. More recently I dec ...
Read more

›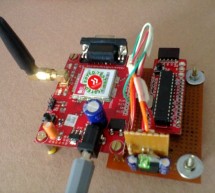 This project deals with the design & development of a theft control system for home, which is being used to prevent/control any theft attempt. The developed system makes use of an embedded system (comprises an open hardware microcontroller and a gsm modem) based on Global System for Mobile communication (GSM) technology. The designed & developed system can be installed in the home. An interfacing in ...
Read more

›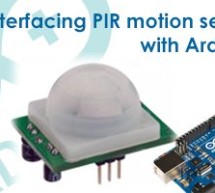 PIR sensors are widely applied in wireless residential security systems, home alarms systems and many more security circuits as motion detector sensors. A typical PIR sensor detects the infrared red (IR) waves from human body and so it is also known as 'human sensor'. It would be wonderful if we interface PIR sensor to Arduino to get some cheap home security systems, isn't it? How to Interface PIR Wireless ...
Read more

›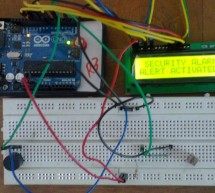 How does the security alarm circuit works? When power is turned on, the circuit goes into standby mode, and this condition is indicated by "SECURITY ALARM" in the LCD screen.Note that here a N/O reedswitch + bar magnet combination is used to detect any mishaps, and hence the reed switch should be in "closed"state at standby mode. When reed switch is opened, pin 2 of Arduino goes high with the help of the pu ...
Read more

›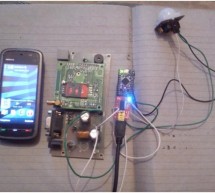 In present time Home/Office and many other place security is most important. In our absence these places are not secure. For make these palaces secure many peoples keep guards and many people prefer electronic security systems. In present time many types of security systems are available in market. These security systems are very accurate and easy to control and cheaply available and the most important thin ...
Read more

›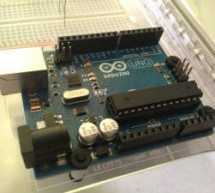 Security system sensors such as motion detectors, reed switches, pressure mats, glass-break detectors, infra-red beams, and conductive film can be very handy for all sorts of things including home automation systems, interactive art installations - and sometimes even security systems! Almost all security system sensors provide a simple switched output that changes state based on whether the sensor has been ...
Read more

›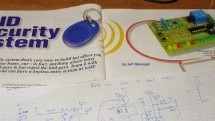 In this tutorial you can make an RFID access system. It's very simple and can be used with a wide variety of end-uses. Updated 18/03/2013 The purpose of this project is to prototype a basic RFID access system. Although it is not that complicated, this article is my response to a kit reviewed in the Australian "Silicon Chip" (November 2010) electronics magazine. Their article describes the kit in detail – op ...
Read more

›
 glossary A B C D E F G H I J K L M N O P Q R S T U V W X Y Z A ACCELEROMETER: tutorial on using the Memsic 2125 accelerometer with Arduino/Freeduino ACCELEROMETER: another post on using the Memsic 2125 Rad*o Sha*k variant accelerometer with Arduino/Freeduino ACCELEROMETER: article on using the LIS3LV02DQ 3-axis accelerometer with Arduino/Freeduino ACCELEROMETER: an excellent article on using the ADXL330 wi ...
Read more

›