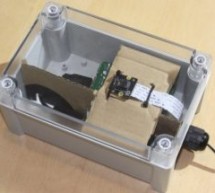 A new project has been published to the official Arduino blog this week providing insight into a new LoRa security camera and detection system that is capable of transmitting data when a trust parser is recognised. The system is also clever enough to ignore animals such as dogs that move into its field of view and will only trigger when it recognises a human figure. Watch the video below for a demonstration ...
Read more

›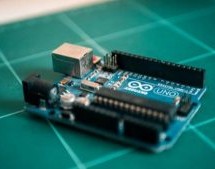 Complete with Arduino's best beginner board and six courses led by Arduino engineering pros, this bundle is ideal for both amateur engineers and more seasoned builders who want to embrace everything that Arduino has to offer. The Internet of Things revolution has forever altered the ways in which people interact with technology. Now, anyone with a curious mind and a modest budget can create everything from ...
Read more

›
I wanted a simple way of quickly logging on to my computer without having to typing my password in and did not want to have no security either. There are various products on the market that would solve this problem from fingerprint readers to proximity dongles but i decided to see what i could knock up with parts i mainly already had. Looking in my micro stuff i had a RC522 RFID tag reader 3.3v : Also an 3. ...
Read more

›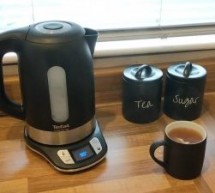 Make a smart kettle for under £60 using Alexa and Arduino. Things used in this project Hardware components Arduino MKR1000 × 1 SparkFun Logic Level Converter - Bi-Directional × 1 Tefal Temperature Control Kettle × 1 Software apps and online services Arduino IDE Amazon Alexa Alexa Skills Kit Amazon Web Services AWS Lambda Shiftr Story [embed]https://youtu.be/7uVDxhh5WL8[/embed] Introduction Why make two trip ...
Read more

›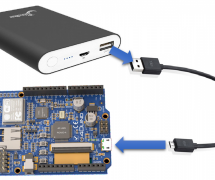 Home Security project is a password oriented security device. This uses 4Duino display as the user interface where the password can be entered. 4Duino is also used as the host device in this project. It handles a buzzer, an ultrasonic sensor, a uCAM-II and a magnetic switch. As a home security device, it sends an alarm to the owner when there is an attempted entrance or any malicious kind of entrance. Initi ...
Read more

›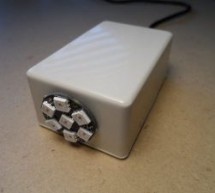 Fast & Easy Fake-TV Light module built for under $5; with enhanced features. With the use of this device you can go for holidays or on vacation leaving your home with a lived in appearance and thus an added layer of security. "I'm up and I am a night owl ... or perhaps asleep on the coach in front of the TV, ready to be awakened." My project was inspired by this Fake-TV project. I decided for my project ...
Read more

›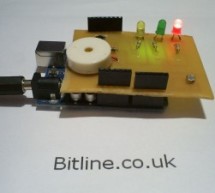 *** I AM THIRTEEN. I REALLY ENJOY PUTTING TOGETHER THESE INSTRUCTABLES. PLEASE SHOW SUPPORT BY VOTING FOR ME IN THE LASER CUTTER CONTEST - http://www.instructables.com/contest/epilog3/*** I started thinking about this project a couple of months ago now. A laser tripwire that can log when the beam is broken and has the ability to take a picture when the beam is broken. Perfect for the bedroom intruder and wh ...
Read more

›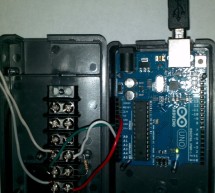 I have a home security system that was installed when my home was built in the early 1990's. It is, or was until I modified it, a wired perimeter system with a single wired motion detector. The system is a DSC PC1550 and originally was monitored by a well known alarm system service, a three letter acronym beginning with the letter "A". Anyway I stopped paying for the monitoring long ago. More recently I dec ...
Read more

›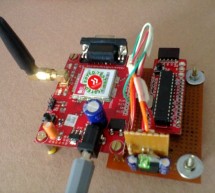 This project deals with the design & development of a theft control system for home, which is being used to prevent/control any theft attempt. The developed system makes use of an embedded system (comprises an open hardware microcontroller and a gsm modem) based on Global System for Mobile communication (GSM) technology. The designed & developed system can be installed in the home. An interfacing in ...
Read more

›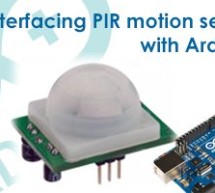 PIR sensors are widely applied in wireless residential security systems, home alarms systems and many more security circuits as motion detector sensors. A typical PIR sensor detects the infrared red (IR) waves from human body and so it is also known as 'human sensor'. It would be wonderful if we interface PIR sensor to Arduino to get some cheap home security systems, isn't it? How to Interface PIR Wireless ...
Read more

›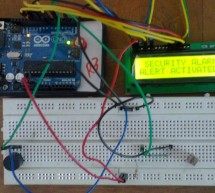 How does the security alarm circuit works? When power is turned on, the circuit goes into standby mode, and this condition is indicated by "SECURITY ALARM" in the LCD screen.Note that here a N/O reedswitch + bar magnet combination is used to detect any mishaps, and hence the reed switch should be in "closed"state at standby mode. When reed switch is opened, pin 2 of Arduino goes high with the help of the pu ...
Read more

›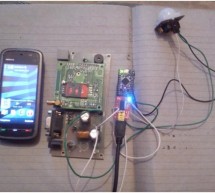 In present time Home/Office and many other place security is most important. In our absence these places are not secure. For make these palaces secure many peoples keep guards and many people prefer electronic security systems. In present time many types of security systems are available in market. These security systems are very accurate and easy to control and cheaply available and the most important thin ...
Read more

›