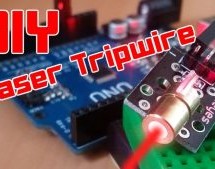 https://youtu.be/X18CfOKtyTQ In this tutorial I will be teaching you how you can build your own Laser Tripwire Security System at home! You will need the following components and materials: LED lightLaser ModuleLaser Sensor ModuleSpeaker or Piezo Buzzer2 Small Breadboards with sticky tape on the backArduinoBreadboard wiresUSB Cable (to program the Arduino) This project is very simple to build since we won't ...
Read more

›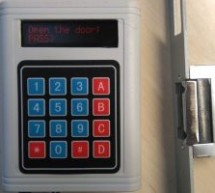 Hello! In this Instructables guide I will show you how to make your own password unlock door system by using the Arduino uno board. I made my own circuit by using the ATmega328 micro controller but this is an optional step. In this guide I will help you to make it easily on breadboard by using the Arduino uno board, and I will give you some extra tips on how you can make your own Arduino-based custom circui ...
Read more

›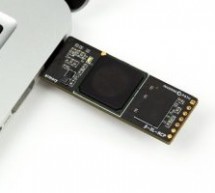 An open source USB stick computer for security applications. The USB Armory is full-blown computer (800MHz ARM® processor, 512MB RAM) in a tiny form factor (65mm x 19mm x 6mm USB stick) designed from the ground up with information security applications in mind. Not only does the USB Armory have native support for many Linux distributions, it also has a completely open hardware design and a breakout prototyp ...
Read more

›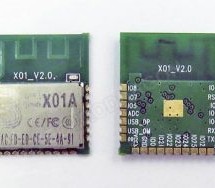 RDA's RDA5981 is a fully integrated low-power WiFi chip from RDA Microelectronics. RDA5981 is a fully built WiFi chip highly intended for applications in the areas of a smart home, audio applications and IoT applications. The RDA5981 is being used in devices running Baidu DuerOS, the Chinese alternative to Amazon Alexa or Google Assistant. During the annual event of China's semiconductor industry IC China 2 ...
Read more

›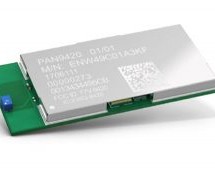 Building an Internet of Things infrastructure most times depends upon the wireless connectivity, but there are many options for wireless and not every device is IP addressable – a requisite feature for IoT. There are many wireless interface options, Wi-Fi, Bluetooth Low Energy (BLE), ZigBee, Z-Wave, Lora, RFID and Satellite, each with their own unique balance of power, range, data rates, mesh networking, in ...
Read more

›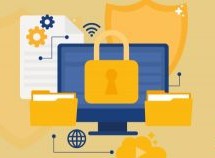 It has never been more important to keep your business data secure; with more and more businesses of all sizes falling foul of cyber-crime, along with an ever-advancing reliance on data, it is crucial that companies are not only aware of the many threats but also that they actively put in place the requisite security measures to keep their data safe. The consequences of a catastrophic data breach can be far ...
Read more

›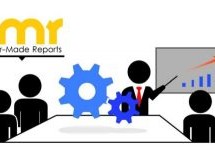 The demand within the global shock sensors market is growing at the back of technological improvements in sensor technologies. The advent of Arduino series sensors was a gamechanger for the vendors operating in the global shock sensors market. Furthermore, advancements in the automobile industry have also spearheaded the growth of the global market. The growth of the automobile industry in underpinned by pr ...
Read more

›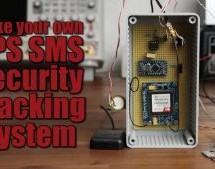 In this project I will show you how to combine a SIM5320 3G module with an Arduino and a piezoelectric transducer as a shock sensor in order to create a security tracking system that will send you the location of your precious vehicle via SMS when it is moved around without you knowing it. Let's get started! Step 1: Watch the Video! https://youtu.be/CeStrH-5Llo The video gives you a decent overview on ...
Read more

›

Visible Things simplifies the complexity of secure edge to enterprise IoT technology. It delivers a complete evaluation and reference platform to connect smart devices right through to the cloud and enterprise software. Avnet Silica supports an ever increasing range of sensor, connectivity, gateway and security technologies, together with cloud, analytics, mobile and enterprise integration services. Avnet S ...
Read more

›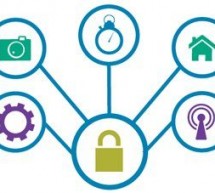 As Internet of Things (IoT) devices are optimized for lower power consumption and affordability, most of them have poor computing resources. As consequence, these devices are more vulnerable to hacking attacks. The good news is there are several options for using cryptography to make it difficult for hackers to gain access to IoT devices of your smart connected home. Cheap IoT devices that have little prote ...
Read more

›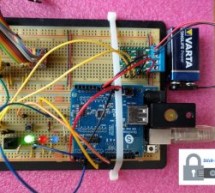 Spending an hour or two around any consumer-level padlock or house deadbolt lock with a simple lockpicking kit will typically instil a good amount of panic and concern about security. While it's true that any lock can be defeated, it's almost comically easy to pick basic locks like this. So, if you're looking for a level of security that can't be defeated in two minutes with a tiny piece of metal, you might ...
Read more

›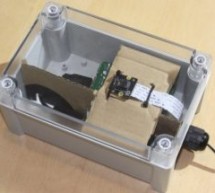 A new project has been published to the official Arduino blog this week providing insight into a new LoRa security camera and detection system that is capable of transmitting data when a trust parser is recognised. The system is also clever enough to ignore animals such as dogs that move into its field of view and will only trigger when it recognises a human figure. Watch the video below for a demonstration ...
Read more

›