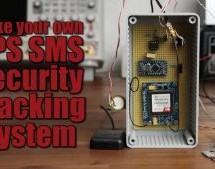 In this project I will show you how to combine a SIM5320 3G module with an Arduino and a piezoelectric transducer as a shock sensor in order to create a security tracking system that will send you the location of your precious vehicle via SMS when it is moved around without you knowing it. Let's get started! Step 1: Watch the Video! https://youtu.be/CeStrH-5Llo The video gives you a decent overview on ...
Read more

›

Visible Things simplifies the complexity of secure edge to enterprise IoT technology. It delivers a complete evaluation and reference platform to connect smart devices right through to the cloud and enterprise software. Avnet Silica supports an ever increasing range of sensor, connectivity, gateway and security technologies, together with cloud, analytics, mobile and enterprise integration services. Avnet S ...
Read more

›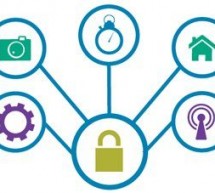 As Internet of Things (IoT) devices are optimized for lower power consumption and affordability, most of them have poor computing resources. As consequence, these devices are more vulnerable to hacking attacks. The good news is there are several options for using cryptography to make it difficult for hackers to gain access to IoT devices of your smart connected home. Cheap IoT devices that have little prote ...
Read more

›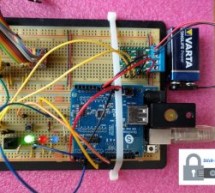 Spending an hour or two around any consumer-level padlock or house deadbolt lock with a simple lockpicking kit will typically instil a good amount of panic and concern about security. While it's true that any lock can be defeated, it's almost comically easy to pick basic locks like this. So, if you're looking for a level of security that can't be defeated in two minutes with a tiny piece of metal, you might ...
Read more

›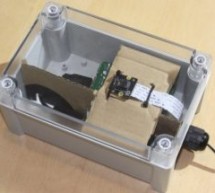 A new project has been published to the official Arduino blog this week providing insight into a new LoRa security camera and detection system that is capable of transmitting data when a trust parser is recognised. The system is also clever enough to ignore animals such as dogs that move into its field of view and will only trigger when it recognises a human figure. Watch the video below for a demonstration ...
Read more

›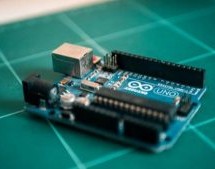 Complete with Arduino's best beginner board and six courses led by Arduino engineering pros, this bundle is ideal for both amateur engineers and more seasoned builders who want to embrace everything that Arduino has to offer. The Internet of Things revolution has forever altered the ways in which people interact with technology. Now, anyone with a curious mind and a modest budget can create everything from ...
Read more

›
I wanted a simple way of quickly logging on to my computer without having to typing my password in and did not want to have no security either. There are various products on the market that would solve this problem from fingerprint readers to proximity dongles but i decided to see what i could knock up with parts i mainly already had. Looking in my micro stuff i had a RC522 RFID tag reader 3.3v : Also an 3. ...
Read more

›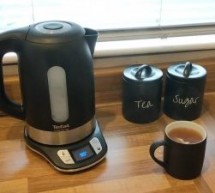 Make a smart kettle for under £60 using Alexa and Arduino. Things used in this project Hardware components Arduino MKR1000 × 1 SparkFun Logic Level Converter - Bi-Directional × 1 Tefal Temperature Control Kettle × 1 Software apps and online services Arduino IDE Amazon Alexa Alexa Skills Kit Amazon Web Services AWS Lambda Shiftr Story [embed]https://youtu.be/7uVDxhh5WL8[/embed] Introduction Why make two trip ...
Read more

›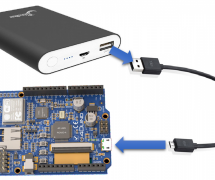 Home Security project is a password oriented security device. This uses 4Duino display as the user interface where the password can be entered. 4Duino is also used as the host device in this project. It handles a buzzer, an ultrasonic sensor, a uCAM-II and a magnetic switch. As a home security device, it sends an alarm to the owner when there is an attempted entrance or any malicious kind of entrance. Initi ...
Read more

›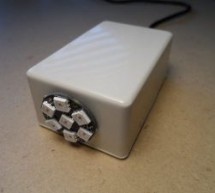 Fast & Easy Fake-TV Light module built for under $5; with enhanced features. With the use of this device you can go for holidays or on vacation leaving your home with a lived in appearance and thus an added layer of security. "I'm up and I am a night owl ... or perhaps asleep on the coach in front of the TV, ready to be awakened." My project was inspired by this Fake-TV project. I decided for my project ...
Read more

›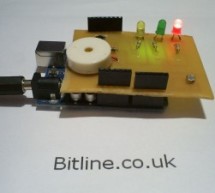 *** I AM THIRTEEN. I REALLY ENJOY PUTTING TOGETHER THESE INSTRUCTABLES. PLEASE SHOW SUPPORT BY VOTING FOR ME IN THE LASER CUTTER CONTEST - http://www.instructables.com/contest/epilog3/*** I started thinking about this project a couple of months ago now. A laser tripwire that can log when the beam is broken and has the ability to take a picture when the beam is broken. Perfect for the bedroom intruder and wh ...
Read more

›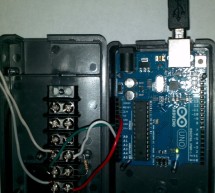 I have a home security system that was installed when my home was built in the early 1990's. It is, or was until I modified it, a wired perimeter system with a single wired motion detector. The system is a DSC PC1550 and originally was monitored by a well known alarm system service, a three letter acronym beginning with the letter "A". Anyway I stopped paying for the monitoring long ago. More recently I dec ...
Read more

›