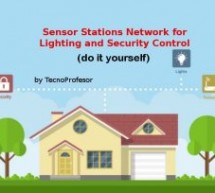 With this sensor stations network configured in a master/slave mode, you will be able to do lighting and security control in your home. These sensor stations (Node01, Node02 in this project) are connected to a master station (Node00) connected to your local wifi network. I have installed the Node01 in my storage room and the Node02 in my garage controlling lights and motions. The master station is installed ...
Read more

›
VersaLogic Corp., the embedded industry's most trusted computer company, has announced a new compact and rugged embedded computing system with ECC memory. This is VersaLogic's eighth product family released in the Embedded Processing Unit (EPU) format. Named "Owl", this new computer features error correcting memory combined with Intel®'s latest 5th generation Apollo Lake processors (dual or quad core). The ...
Read more

›
In this DIY guide I will show you how to make your own security check system based on Arduino! You can use this system in areas with security guards (e.g. warehouses, malls, open areas). Every guard will have a personal RFID card with a unique ID number. When a security guard pass his cards over the Check point station - the ID and the current time/date will be stored inside controller memory (EEPROM). The ...
Read more

›
Advantech announced a new gaming and lottery board, the DPX-E265. The gaming board is based on AMD's Ryzen V1000, which features a 4x DP++ ports, 2x SATA, plus M.2, PCle x16, and PCIe x4 expansion. Prior to the DPX E265, in February of this year Advantech announced the DPC-E140 casino gaming board with AMD's Ryzen Embedded V1000. They also launched an Intel 7th Gen "Kaby Lake" based DPX-S445 casino gaming S ...
Read more

›
USBNinja is an information security and penetration testing tool that looks and functions just like a regular USB cable (both power and data) until a wireless remote control triggers it to deliver your choice of attack payload to the host machine. In essence, USBNinja is the next step in the evolution of BadUSB, embedding the attack in the USB cable itself. The Attack When plugged into a host computer, USBN ...
Read more

›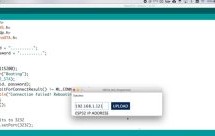 One of the disadvantages of having cheap WiFi-capable boards like those based on the ESP32 is that you have to update them. If you have even a few in every room of your house, it can be a pain to pull them out and connect them to a cable for programming. Over the air programming is a great answer, and [Kevin] shows how you can control the update via a simple GUI. You can see a video demonstration of how it ...
Read more

›
Adlink, a provider for embedded and computer solutions has launched a new panel computer to the market. Adlink has been known for providing different types of panel computers for the different markets from the general industry, consumer market and to the health sector. Adlink's new panel computer has been tagged as smart panel that offers rapid human-machine interaction device development. The new Adlink pa ...
Read more

›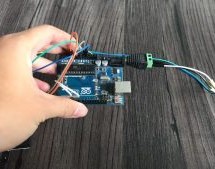 Watch any movie about the years of prohibition, and you'll probably see character gain admittance to a speakeasy by using a secret knock on the door. In the old movies, a little sliding door would open so the doorman could check you out and let you in. With [IsmailSan's] electronic lock, the secret knock automatically unlocks the door. You can see a video of how it works, below. (Ed Note: Grrr…GitHub repo g ...
Read more

›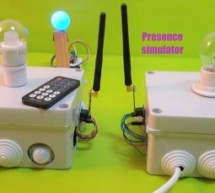 This project allow us to simulate presence and to detect movements in our home. We can configure a network of devices installed in differents rooms of our home all of them controlled by a main device. This project combines these features on a single device (PICTURE 1): It is a presence simulator: the device switchs on and off one light bulb (PICTURE 1) and use an IR transmitter (PICTURE ...
Read more

›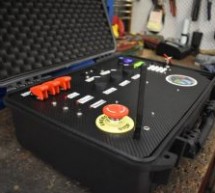 What could be more thrilling than launching a complex rocket that you built yourself? For starters, launching it with literally anything better than the stock ignition system would be a step in the right direction. How about a briefcase full of fantastically fun overkill? [FastEddy59] is in the middle of building a model rocket complete with a Thrust Vector Control (TVC) system to help with stabilization. M ...
Read more

›
American microcontroller manufacturer company Microchip has unveiled an open source, mainline Linux ready "SAMA5D27 SOM" module. This module is based on a SiP implementation of its Cortex-A5-based SAMA5D27 SoC with 128MB RAM. The 40 x 38mm module is also compatible with a SOM1-EK1 dev board. SAMA5D27 SOM1 The SAMA5D27 SOM is Microchip's first computer-on-module based on a Linux-ready application processor, ...
Read more

›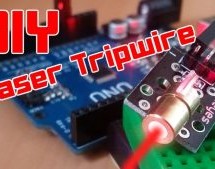 https://youtu.be/X18CfOKtyTQ In this tutorial I will be teaching you how you can build your own Laser Tripwire Security System at home! You will need the following components and materials: LED lightLaser ModuleLaser Sensor ModuleSpeaker or Piezo Buzzer2 Small Breadboards with sticky tape on the backArduinoBreadboard wiresUSB Cable (to program the Arduino) This project is very simple to build since we won't ...
Read more

›