https://youtu.be/pq3YFhjS-Wc Hey Makers, Lets make a Simple Quiz Buzzer using Arduino! Step 1: ​What We Can Do With It? What we can do with it? >Quiz Game Buzzer >Play Tunes and lots more…………. Step 2: Things Required >Arduino Uno (Buy From Amazon.in) (Buy From Amazon.com) >Buzzer (Buy From Amazon.in) (Buy From Amazon.com) >Switch (Buy From Amazon.in)(Buy From Amazon.c ...
Read more

›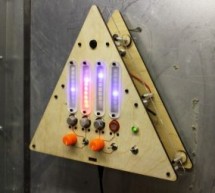 https://youtu.be/gWZ6Z1ptUis What's that smell? It's noxious gas of course! If you're in an environment where there's a possibility of gaseous release of which you'd rather not breathe, why not build an automatic system for sensing and alerting you? The design for the Environmental Alert System is driven by my motivation to understand the concentrations of different chemicals in the air. The unit consists o ...
Read more

›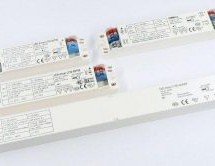 LT series LED drivers with 10-100W power represent a complete solution with wide possibilities of control. Exceptionally narrow and slim design, remained even at high-power versions, provides a high flexibility of use. Power supplies for LED lighting (so called drivers) are available from many producers, in a various qualitative level. Why to decide just for the LT series from German company Friwo? Here are ...
Read more

›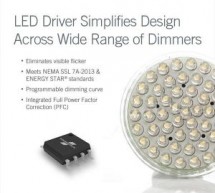 Single-Stage Primary-Side-Regulation PWM Controller for PFC and Phase Cut Dimmable LED Driving The FL7734 is a highly integrated PWM controller with advanced Primary-Side-Regulation (PSR) technique to minimize components for low power LED lighting solutions. Using the innovative TRUECURRENT technology for tight constant-current control, it enables designs with constant-current (CC) tolerance of less than ±1 ...
Read more

›
Step 1: Introduction In this Instructable I am going to attempt to show you how to put together a little project to use the Blynk app (optainable at http://www.blynk.cc/) to display the temperature remotely on a iOS or Android device. I came across an posting on my Google+ where somebody required some help with this. It looked interesting, so I decided to have a try myself. This is my first attempt to write ...
Read more

›
The other day Linda from Purchasing came to me with a problem: Lou from Operations needed to source a replacement for a shorted diode on a switching power supply. The darned thing was marked with a strange part number that no amount of Googling could decipher. There was a recognizable logo marking, but that manufacturer could not provide a data sheet. The part number was from a previously acquired company a ...
Read more

›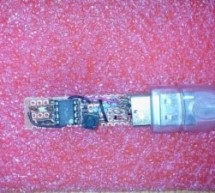 Chachka is born! Chachka is an Adafruit Trinket CLONE built from the ATtiny85 microcontroller.  Because it is a current Adafruit product, it has a training guide and its own support forum and lots of sample code.  All of this means that like an Uno clone, the Chachka will be well supported with firmware and libraries and other users. The Trinket in itself, is not expensive.  But hacking is not about expense ...
Read more

›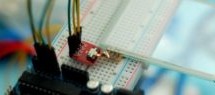 It seems like touch screens are plastered on every consumer electronic device from your phone to your refrigerator. And why not right? Well, even though those beautiful multitouch hi-res screens are a little pricy and crazy hard to develop with, doesn't mean we cant still add a touch panel to our project. The touch panel from the Nintendo DS provides a very simple, inexpensive solution to allow us to do jus ...
Read more

›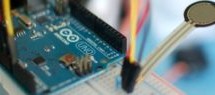 The Force Sensitive Resistor, or FSR is one of those parts that fills bins in interaction design labs across the world. It's a simple guy, a finicky guy, but it has its place in the maker toolbox. A FSR is just what it sounds like – a resistor that changes its resistance with force. So if you press, sit, or punch it, its resistance changes. The finicky part tends to be when people want it to measure force w ...
Read more

›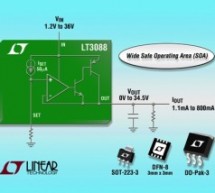 Features Extended Safe Operating Area Maximum Output Current: 800mA Stable with or without Input/Output Capacitors Wide Input Voltage Range: 1.2V to 36V Single Resistor Sets Output Voltage Output Adjustable to 0V 50μA SET Pin Current: 1% Initial Accuracy Output Voltage Noise: 27μVRMS Parallel Multiple Devices for Higher Current, Heat Spreading and Lower Noise Pin Compatible Upgrade to LT1117 Reverse-Battery ...
Read more

›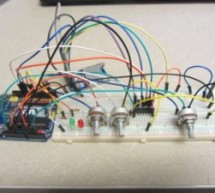 I was working on a project were I needed a cheap and efficient way to log the changing resistance of a sensor while simultaneously logging the temperature. This project is similar in many respects to the other data loggers on my site. Three prototypes have been built with the third one being a PCB. I have found this design to work extremely well for my needs. The resistance measurement princip ...
Read more

›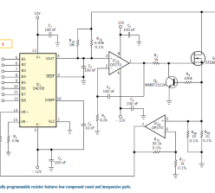 illustrates a digitally programmable precision resistance that can serve as a microprocessor-driven power-supply load in custom-designed ATE (automatic-test equipment). An 8-bit current-output DAC, IC1, a DAC08, drives current-to-voltage converter IC2A, which in turn drives the gate of power MOSFET Q1. The device under test connects to J1 and J2. In operation, current from the device under test develops a v ...
Read more

›