This project used the Si470x FM radio receiver and an ardurino to make an over the counter kitchen radio. These parts had been purchased for a different build that unfortunately met a premature end. The concept for this project is simple. Play my favorite news and music radio stations while having a form factor that does not take up space on the kitchen counter. I have a small push button that toggles betwe ...
Read more

›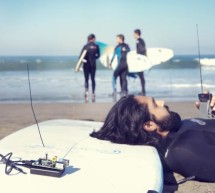 This simple hack turns your Raspberry Pi into a powerful FM transmitter! It has enough range to cover your home, DIY drive-in movie, a high school ball game, or even a bike parade (depending on the stragglers). PiFM software not only boldly enhances the capability of your Pi, but does so with nothing more than a single length of wire. This hack starts with the absolute minimum you need to run a Raspberry Pi ...
Read more

›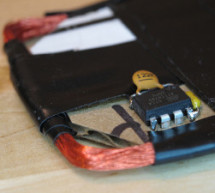 Description: ATA5577 RF proximity card is one of many cards in one, using ATMEL5577 chip packages. Because of its unique stability of the chip performance, and encryption performance (multi-level authorization), the smart key lock for induction, the channel system, time and attendance, identification, property identification, process control, parking, logistics, animal identification, identification, indust ...
Read more

›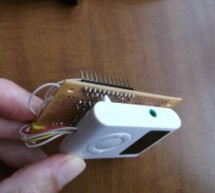 If you have read my first blog on the topic, than you already know what I'm experimenting with. Low price FM Radio, build with TDA7088 / YD 9088. It was obvious, that technology from the early 90-x is outdated. I mean, simple "search and hold" function of the radio. Scan function works only one way, up in the frequency. After switching power "on/off" you have to tune it again on your preferred radio wave. Y ...
Read more

›
After I finished my last project,  I coudn't stop thinking how to build an AM receiver, that would also operate in conjunction with my little friend Arduino. To minimize a workload and complexity, especially with RF part of the circuitry, I come up to conclusion, that SDR (Software Defined Radio) is the best choice for hobbyist level project. There are 4 major functional parts so far ( work in progress! ): ...
Read more

›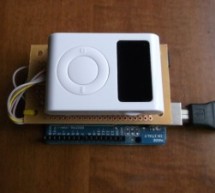 I've been visiting local convenience store (Dollarama, here in Montreal, Canada) and notice nice looking FM Radio, just for only $3. Why not to try to interface it to my lovely Arduino? Idea looks quite challenging, the same time what is the point in interfacing a DSP radio shield to arduino? I don't need a radio, I want to have fun experimenting with it, so  lets go to the bare metal! You, probably, could ...
Read more

›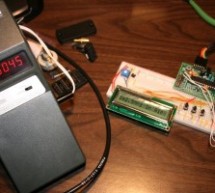 I have two good AM transmitters - one I'd built using a single 6888 Tube plus an old KnightKit Broadcaster that I'd refurbished, as well as a high-quality solid state transmitter from SSTRAN that I use to play music over the several antique AM radios I've repaired or refurbished. I wanted a high-quality FM Stereo transmitter to stream iPod / iTunes output around the house and to my FM-band radios. FM Stereo ...
Read more

›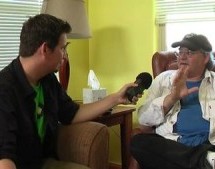 This time on the show we continue coverage of Toorcamp 2012 - the American Hacker Camp. This time Darren speaks with Rob Eby about packet radio as an extension of the Internet. Plus what could be better than flexible individually addressable RGB LED strips? %1 controlled by Arduino! All that and more! ...
Read more

›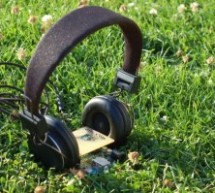 This Instructable will show you how to build your own FM radio receiver shield to be used with an Arduino board. The radio chip we are going to be using is the AR1010 on a breakoutboard found at Sparkfun or Electrokit and there will be code to get you up and running provided later on. We are going to use an laser cutter for the shield fabrication. Step 1: Eagle 1 First we build up our circuit using eagle. T ...
Read more

›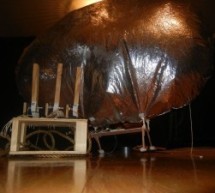 The blimp is controlled by a transmitter on the ground, operated by a human. There are three control levers-- one for each motor, and one for the servo that rotates the axis they're attached to. You push / pull to make the motors speed up or slow down; they're controlled individually, it's like driving a tank. You need two Arduinos - one for the transmitter and one on the blimp itself. I generate the hydrog ...
Read more

›