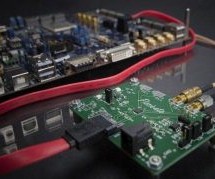 For the first time in history, a prototype radio has been created that is claimed to be completely digital, generating high-frequency radio waves purely through the use of integrated circuits and a set of patented algorithms without using conventional analog radio circuits in any way whatsoever. This breakthrough technology promises to vastly improve the wireless communications capabilities of everything fr ...
Read more

›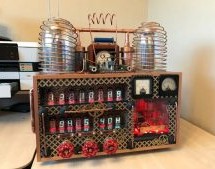 Radios are, by and large, not powered by steam. One could make the argument that much of our municipal electricity supply does come via steam turbines, but that might be drawing a long bow. Regardless, steampunk remains a popular and attractive aesthetic, and it's the one that [Christine] selected for her radio build. The build cribs from [Christine's] earlier work on a VFD alarm clock, using similar tubes ...
Read more

›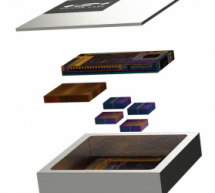 Acknowledged as the UK's leading source of advanced embedded technology, Solid State Supplies Ltd. now offers the world's smallest Bluetooth® Low Energy (BLE) SiP module from Silicon Labs. With a package size of 6.5mm x 6.5mm x 1.4mm the BGM11S Blue Gecko SiP (System in Package) module targets applications where ultra-small size, reliable high performance RF, low power consumption, full modular certificatio ...
Read more

›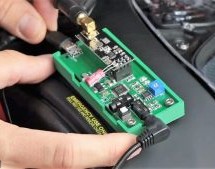 There's something seriously wrong with the Arduino walkie-talkie that [GreatScott!] built. The idea is simple: build a wireless intercom so a group of motor scooter riders can talk in real-time. Yes, such products exist commercially, but that's no fun at all. With a little ingenuity and a well-stocked parts bin, such a device should be easy to build on the cheap, right? Apparently not. [GreatScott!] went wi ...
Read more

›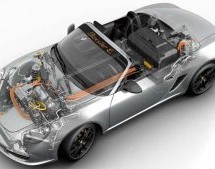 While luxury carmaker Porsche works towards bringing an all-electric Boxster to production 11 years after it first started thinking about it, a sixteen-year-old from California's Napa County has side-stepped the long wait (and the high price tag) and converted his own. Joining the likes of Simone Giertz (who, tired of waiting for a Tesla ute, made her own), St Helena teen Isaac Kelly decided that he wo ...
Read more

›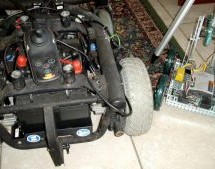 Building robots can be fun, and remains a popular pastime among many in the hacker and maker set. However the hardware side of things can be daunting. This is particularly the case for those attempting to build something on a larger scale. A great shortcut is to start with a robust mechanical platform from the outset – and using an electric wheelchair is a great way to do so. [Nikita] started this project w ...
Read more

›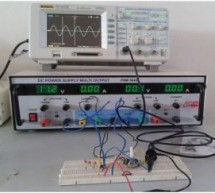 The oscillators are the devices that generate oscillatory (AC) output from given DC input. There are different kinds of oscillators based on the output waveform they generate. Like ·         Sinusoidal oscillators – they generate sinusoidal (sine) wave output ·         Square wave oscillators – they generate square (or rectangular) wave output ·         Triangular wave oscillators – they generate triangle o ...
Read more

›

IoE era is here since we are able now to add mobile radio capabilities in our applications! The latest incarnation of the cell phone network will offer internet connectivity and possibilities that could only be dreamt of previously depending on your standpoint, and many more factors. And now let's embed these concept in medical applications, like "Smart Bandage" . It is conceivable that sensors embedded in ...
Read more

›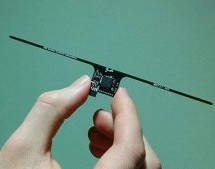 A new research initiative between the University of Washington's Sensor Lab and the Technical University of Delft in the Netherlands has created a microprocessor that can power itself through stray radio waves and receive programmable updates in the same fashion. While the RISC-derived 16-bit microcontroller CPU is very weak compared to modern standards, it's much more powerful than any other device that's ...
Read more

›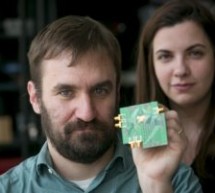 Fitting transmit and receive capabilities of radio signals into one device may be impossible without using a significant filter, which is needed to isolate sent and received signals from each other. The major obstacle to achieve that is the weakness of the received signal compared with the much stronger transmitted signal. However, researchers from Cornell University found their way to jump over this obstac ...
Read more

›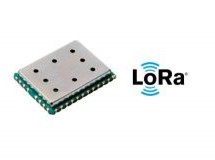 The only available radio chip for LoRa on the market has been the SX1272/76 from Semtech up to now. Things have changed and company IMST came up with the new type of radio chip SX1280 which can work on 2.4GHz band and decided to use this chip for their new LoRaWAN Long Range module, the iM282A-L. The iM282A-L is a compact and low-cost radio module that operates in the 2.4 GHz frequency band and combines the ...
Read more

›
We are very excited to announce the RFzero - a multipurpose Arduino RF and GPS controlled platform. The RFzero can generate frequencies from 2605 Hz and beyond 200 MHz. At the same time 28 I/O pins are available and eight of those are via an ULN2803A power driver. For more information please visit http://rfzero.net The typical use of the RFzero is as a beacon (IBP, SPB, CW, FT8, JT9, PI4 and WSPR), Qatari O ...
Read more

›