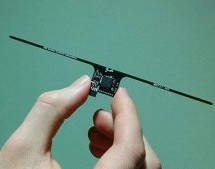 A new research initiative between the University of Washington's Sensor Lab and the Technical University of Delft in the Netherlands has created a microprocessor that can power itself through stray radio waves and receive programmable updates in the same fashion. While the RISC-derived 16-bit microcontroller CPU is very weak compared to modern standards, it's much more powerful than any other device that's ...
Read more

›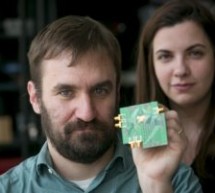 Fitting transmit and receive capabilities of radio signals into one device may be impossible without using a significant filter, which is needed to isolate sent and received signals from each other. The major obstacle to achieve that is the weakness of the received signal compared with the much stronger transmitted signal. However, researchers from Cornell University found their way to jump over this obstac ...
Read more

›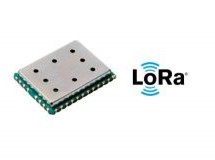 The only available radio chip for LoRa on the market has been the SX1272/76 from Semtech up to now. Things have changed and company IMST came up with the new type of radio chip SX1280 which can work on 2.4GHz band and decided to use this chip for their new LoRaWAN Long Range module, the iM282A-L. The iM282A-L is a compact and low-cost radio module that operates in the 2.4 GHz frequency band and combines the ...
Read more

›
We are very excited to announce the RFzero - a multipurpose Arduino RF and GPS controlled platform. The RFzero can generate frequencies from 2605 Hz and beyond 200 MHz. At the same time 28 I/O pins are available and eight of those are via an ULN2803A power driver. For more information please visit http://rfzero.net The typical use of the RFzero is as a beacon (IBP, SPB, CW, FT8, JT9, PI4 and WSPR), Qatari O ...
Read more

›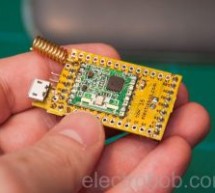 As I was mentioning in my 1000.1000 Hardware selection, I have opted for the cool RFM69HW radio module. Weirdly enough, in quite a few sources (big distributor and ebay) the higher power HW module is cheaper. So there ie no reason not to get the higher power module, given quantity discounts. But I want it to operate at lower power most of times. The datasheet does not show any differences at lower power, so ...
Read more

›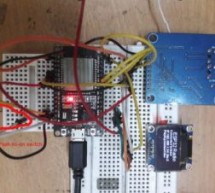 The cheap MP3 VS1053 codec processor from aliexpress.com is told to be capable of decoding a variety of music formats, including Ogg Vorbis/MP3/AAC/WMA/MIDI audio. VS1053 is also capable of recording in Ogg Vobis file but all the guidance that is available on Internet are either for proprietary boards or for ESP32-IDF which not preferable to try due to excessive coding. A code more than 20 lines is enough t ...
Read more

›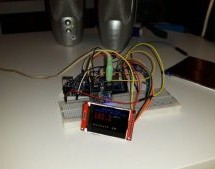 Ok, before to introduce this project, i want to apologize for my English, my native language is French... Secondly, this is my first Instructable, and it's the first part of a biggest project (a MP3/SD card/USB/radio/bluetooth/clock/alarmclock/temperature/humidity on TFT touchscreen 3.5") So, I was searching for a tutorial to create a simple Radio with Arduino... And all what I found was very complex sketch ...
Read more

›
The most practical and cool way of sharing data from 1 Arduino to another is by far using a radio transmitter and receiver. The simplest form of wireless transmission (I could find) is the 433Mhz ASK modules. They come in pairs, a receiver and a transmitter. They are ridiculously cheap, selling at $1 or less a pair!! These modules provide simplex 1 way data transmission, in order to get a 2 way communicatio ...
Read more

›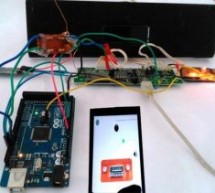 In this project we will use an existing FM radio which went repair a long time ago, to convert it into a Smart Wireless FM Radio controlled using Phone, with the help of Arduino and Processing. We can convert any manually operated electronic device into a Smart Device using the same procedure.  Every electronic device operates with the help of signals. These signals might be in terms of voltages or currents ...
Read more

›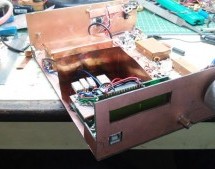 (A better, higher resolution diagram can be downloaded here: from my G Drive) If you don't want to read this long long write-up, here is a summary: This spectrum analyzer costs less than $100 to make. It is just a superhet radio that has a log amp where the speaker should have been. You can hack it. It has an Arduino. Works as well as a commercial spectrum analyzer. In some ways, even better. Works only upt ...
Read more

›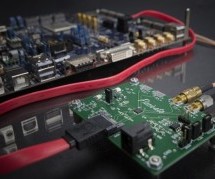 For the first time in history, a prototype radio has been created that is claimed to be completely digital, generating high-frequency radio waves purely through the use of integrated circuits and a set of patented algorithms without using conventional analog radio circuits in any way whatsoever. This breakthrough technology promises to vastly improve the wireless communications capabilities of everything fr ...
Read more

›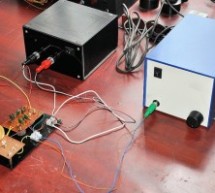 This is simple radio receiver project which is capable to receive aviation radio voice signals which are transmit between 118MHz to 138MHz in AM (A3E). We got initial idea of this project by reading Sverre Holm's (LA3ZA) article about "cheap VHF receiver project For more detail: VHF AIRCRAFT RADIO COMMUNICATIONS RECEIVER ...
Read more

›