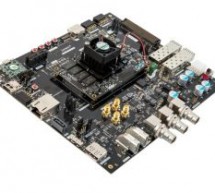 Avnet a leading global technology solutions provider, today released the UltraZed-EV™ Starter Kit, providing designers with the core tools necessary to shape the future of advanced embedded vision design and turn their ideas into reality. By bundling the new UltraZed-EV System on Module (SOM) and Carrier Card, Avnet has created a complete platform for prototyping and evaluating embedded video processi ...
Read more

›
Cablecams are a lot of fun, but they're not inexpensive, even if you need just something small for your action camera. There are commercial solutions out there, like the Wiral Lite, but they're pretty expensive for what they are. Perhaps even more so than the camera you're mounting to it. When Kasper at MAKESOME was asked by his friend Mick if he could help design and build one for his Insta360 ONE R, ...
Read more

›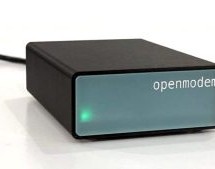 Readers of a certain age will no doubt remember the external modems that used to sit next to their computers, with the madly flashing LEDs and cacophony of familiar squeals announcing your impending connection to a realm of infinite possibilities. By comparison, connecting to the Internet these days is about as exciting as flicking on the kitchen light. Perhaps even less so. But while we don't use them to c ...
Read more

›
This Instructable describes a lower-cost, battery-powered wireless IOT sensor layer for my earlier Instructable: LoRa IOT Home Environmental Monitoring System. If you haven't already viewed this earlier Instructable, I recommend reading the introduction for an overview of the capabilities of the system which are now extended to this new sensor layer. The original LoRa IOT Home Environmental Monitoring ...
Read more

›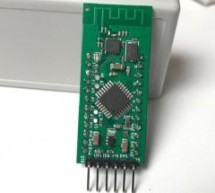 Electrical engineer and electronics hobbyist Etienne at Etimou based in Clermont-Ferrand, France has created a new open source development board in the form of the Arduino RF Pro Mini. The creator of the Arduino RF Pro Mini open source development board Etienne, explains a little more about the inspiration behind the project. "I've loved Arduino for years. I love the ARDUINO PRO MINI that gathers all the po ...
Read more

›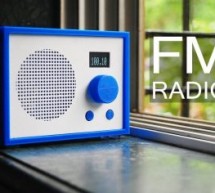 https://youtu.be/oNqWfiP2yg0 Recently, I came across RDA5807 module which is an FM Radio Tuner in a very tiny package. It is very cheap and uses I2C protocol for communication which means that only two wires will be required to talk to the IC. Less wiring! My mom used to listen to the radio every day while cooking food before the radio died. I wanted to surprise her with a radio which I built myse ...
Read more

›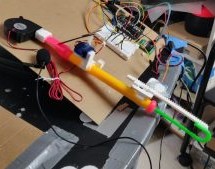 In ridiculous times, it can help to play ridiculous instruments such as the slide whistle to keep your bristles in check. But since spittle is more than a little bit dangerous these days, it pays to come up with alternative ways to play away the days during lockdown life. Thanks to some clever Arduino-driven automation, [Gurpreet] can maintain a safe distance from his slide whistle while interacting with it ...
Read more

›
Bringing the industry's lowest power Bluetooth® low energy technology to IoT with a highly flexible multi-protocol 2,4 GHz radio RSL10 from ON Semiconductor. RSL10 is a multi-protocol Bluetooth 5 certified radio System on Chip (SoC) which brings ultra-low-power wireless technology to IoT. Offering the industry's lowest power consumption, RSL10 helps provide devices like heart rate monitors with advanced wir ...
Read more

›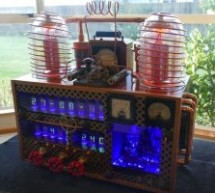 This project is without doubt the most complex I have undertaken, with sixteen IV-11 VFD tubes, two Arduino Mega cards, ten LED Neon light circuits, a servo, an electromagnet, two MAX6921AWI IC Chips, five DC power supplies, a HV power supply, two DC Volt meters, a DC Amp meter, FM stereo radio, 3W power amplifier, LCD screen, and keyboard. Apart from the above parts list, two software programs had to devel ...
Read more

›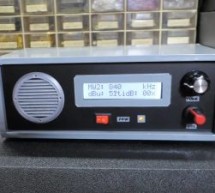 It is getting harder and harder to tell homemade projects from commercial ones. A good case in point is [Mirko's] all band radio which you can see in the video below the break. On the outside, it has a good looking case. On the inside, it uses a Si4730 radio which has excellent performance that would be hard to get with discrete components. The chip contains two RF strips with AGC, built-in converters to go ...
Read more

›
The new STM32WB from STMicroelectronics is a new wireless supporting System on a chip (SoC) that comes with a fully-featured ARM Cortex-M4 (@ 64 MHz) based microcontroller to run the main computing processes. It also has an ARM Cortex-M0+ core (@ 32 MHz) to offload the main processor and offer real-time operation on the Bluetooth Low Energy (BLE) 5 and IEEE 802.15.4 radio. The SoC can also run other wireles ...
Read more

›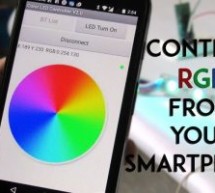 Mood lamps are always fascinating for me and is a very good project for starters to start with Arduino. What is a Mood Lamp ? Mood lamps are lighting devices that are used to establish a particular feeling or mood within a room. In some cases, this type of lamp may be a small device that is plugged into an outlet and creates points of light near the floor line of the room. Other examples of a mood lamp may ...
Read more

›