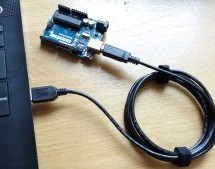 For several projects you might want to acquire some data from an Arduino board. There are several options and the one that I chose here uses the USB connection. I will explain how to store your data in a text file in order to plot it. I will use Python 3, the Arduino IDE and an Arduino UNO. (I'm working on Linux but I think it should be the same procedure under macOS and Windows.) Step 1: The Arduino Code T ...
Read more

›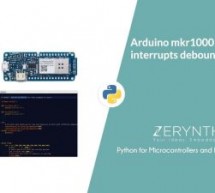 In this tutorial, we'll see the advanced feature of interrupt debouncing using Zerynth. Things used in this project Hardware components Arduino MKR1000 × 1 Jumper wires (generic) × 1 Software apps and online services Zerynth Studio Story [embed]https://youtu.be/iX2AlezDPVE[/embed] https://www.youtube.com/watch?v=iX2AlezDPVE&feature=youtu.be In this tutorial, we'll use PWM to show the advanced feature of ...
Read more

›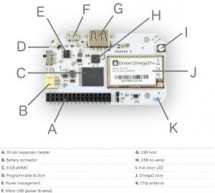 A tiny, open source, plug-and-play Linux dev board with Wi-Fi and lots of storage. Meet Omega2 Pro, the most powerful Omega yet. The Omega2 Pro is the next generation of our highly successful Omega2 and the most powerful IoT computer we've made yet. It is a standalone device – the processor, memory, gigabytes of storage, and Wi-Fi radio are all built-in, and it's smaller than a breadboard. The storage is pr ...
Read more

›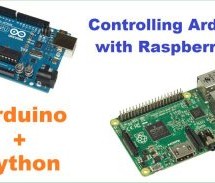 Controlling Arduino with Raspberry Pi using pyFirmata Although Raspberry Pi and Arduino are two different hardware in terms of their applications and structure, but they both are considered as two competing open source hardware platforms. They both have very strong community and support. Today we will slightly change things, and show you how we can take advantage of both of them. If you have both Arduino an ...
Read more

›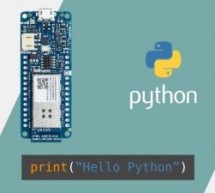 Getting started with Python and Arduino MKR1000 for secure IoT projects. Things used in this project Hardware components Arduino MKR1000 × 1 Software apps and online services Zerynth Studio Story Arduino MKR1000 meets Python With the last release, Zerynth officially supports Arduino MKR1000, a device specifically designed for secure IoT projects. The MKR1000 is described as a powerful board that combines th ...
Read more

›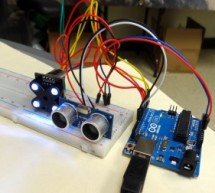 This series of lessons will teach you how to take your Arduino projects to the next level by having the Arduino interact with the Python programming language. Python is a free program you can download. Since you have already learned the fundamentals of programming through our first 20 Arduino lessons, learning Python will be a snap! Python with Arduino LESSON 1: This lesson introduces the concepts and shows ...
Read more

›
So recently I got a Raspberry pi and a 16x2 character LCD screen , I thought , lets make a simple game that can be played on the lcd. my first instinct was to code directly for the lcd on the pi , but as I started coding I realized that the clutter of having the lcd connected wasn't really necessary while i am programming the game's logic . I decided to make a python module that gives me the lcd output on m ...
Read more

›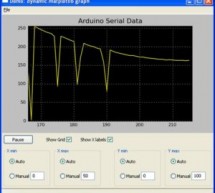 Talking to Arduino over a serial interface is pretty trivial in Python. On Unix-like systems you can read and write to the serial device as if it were a file, but there is also a wrapper library called pySerial that works well across all operating systems. After installing pySerial, reading data from Arduino is straightforward: >>> import serial >>> ser = serial.Serial('/dev/tty.usbserial' ...
Read more

›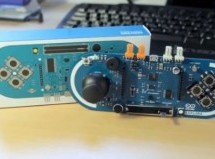 Arduino is an open-source electronics prototyping platform based on flexible, easy-to-use hardware and software. Python is our favorate programming language that allows you to integrate systems more effectively. Learn how to use Python to ...
Read more

›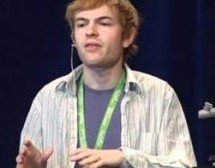 Project Gado is an initiative which aims to create an open-source archival scanning robot which small archives can purchase for $500 and use to autonomously scan their photographic collections. This talk presents the Gado 2, a prototype ...
Read more

›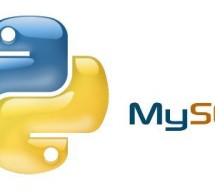 Here's a brief tutorial that should get you up and running interfacing your Adruino with a MySQL database. For the sake of this tutorial, I am assuming you know how to set up and use MySQL. This tutorial does not require much Python experience, but you will be required to install two Python libraries for this project. Glad we're on the same page, let's get to it! Step 1: Downloading and Installing the Pytho ...
Read more

›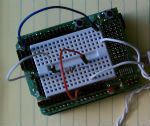 Arduino Python Twitter (Windows) In this instructable we'll modify my simpleTweet_00 and rewrite the Processing code with Python. You can expect an ignorant walkthrough by an illiterate noob, but maybe that's just what you're looking for. Before you begin: If you need help installing Python, navigating Windows from the Command Prompt, or installing packages, then take a look at my instructable How to instal ...
Read more

›