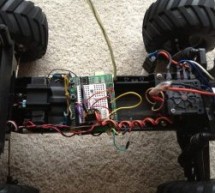 Recently I dusted off my 7 year old Stampede 2wd, designed in 1996. I got it for my 8th birthday. The truck was great, but it had a few caveats. For example, if the truck ran out of range, battery was low, or the transmitter batteries died on you, the truck would keep the throttle on the last position. Thanks to this accidental cruise (out of) control (See what I did there? 0_o), I accidentally drove m ...
Read more

›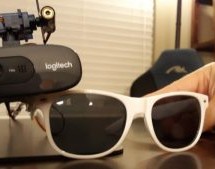 Ever wish you could augment your sense of sight? [Nick Bild]'s latest hack helps you find objects (or people) by locating their position and tracking them with a laser. The device, dubbed Artemis, latches onto your eyeglasses and can be configured to locate a specific object. Images collected from the device are streamed to an NVIDIA Jetson AGX Xavier board, which uses a SSD300 (Single Shot MultiB ...
Read more

›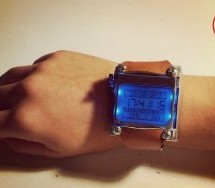 I apologize if you find spelling errors or nonsensical text, my language is Spanish and has not been easy to translate, I will improve my English to continue composing instructables. In today's technology, especially electronics have come a long way, to the point that today can make projects a few years ago were very complicated to implement, thanks to these technological advances are now able to design and ...
Read more

›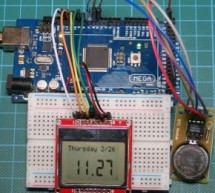 Introduction Hi guys, in one of our previous tutorials, we made a real time clock, using the DS3231 RTC Module and the 1602 LCD display module. For this tutorial, we will be building something similar using the DS1302 RTC module and the Nokia 5110 display module. Unlike the 1602 LCD module which was used in the previous tutorial, the Nokia 5110 LCD module has the ability of displaying customized graphics wh ...
Read more

›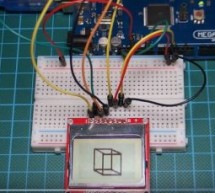 INTRODUCTION In one of our previous tutorials we did an introduction on how to use the Nokia 5110 LCD  with the Arduino, the tutorial covered displaying texts with different fonts etc. For this tutorial, we are taking things a little bit further and will be working through the display of customized graphics on the Nokia 5110 LCD display. This tutorial will particularly be useful for those who want to displa ...
Read more

›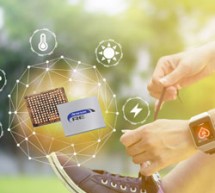 Renesas Electronics Corporation has launched its RE Family, which comprises the company's current and future lineup of energy harvesting embedded controllers. The RE Family is based on the company's proprietary SOTB process technology, which reduces power consumption in both the active and standby states, excluding the requirement for battery replacement or recharging. "Energy harvesting eliminates the labo ...
Read more

›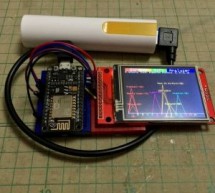 Step 1: What Is WiFi Analyzer? WiFi Analyzer is a handy app in Android, it help to visualize the WiFi signal information around you. It is very useful for helping select a right channel for setting a new AP. If you selected a channel that as same as another AP near you, you may encounter interference and degrade the network performance. However, you may not have a Android phone in hand and it is a little bi ...
Read more

›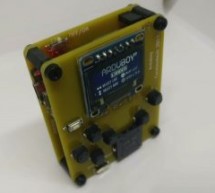 A fantastic portable games console has been created in the form of the Arduboy handheld complete with removable flash cartridge. Using an Arduino Pro Micro development board combined with an SSD1306 0.96" SPI Serial 128X64 OLED LCD the portable games console provides a great way to enjoy your favourite games on the go. Check out the video below to learn more about the Homebrew Arduboy handheld console. http ...
Read more

›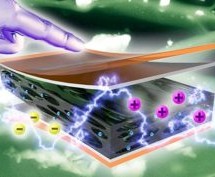 Michigan State University researchers have came up with a new method for  harvesting energy from human motion using nanotechnology. They designed a low-cost film-like device, a nanogenerator, than can power a LCD display,  keyboard, and some LEDs without any source of electric power, by only using some human touching or pressing. This device called FENG, biocompatible ferroelectret nanogenerator, consists o ...
Read more

›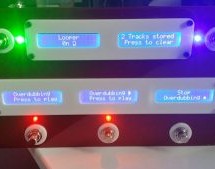 Due to pedalboard size, complicated guitar pedals sometimes reduce the number of buttons to the bare minimum. Many of these pedals are capable of being controlled with an external MIDI controller, however, and necessity being the mother of invention and all, this is a great opportunity to build something and learn some new skills at the same time. In need of a MIDI controller, Reddit user [Earthwin] built a ...
Read more

›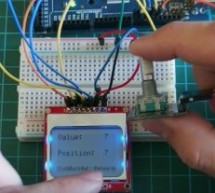 Introduction Today we will take a look at using a rotary encoder with Arduino and displaying rotation data on the Nokia 5110 LCD display. A rotary encoder is an electro-mechanical device that converts angular position or the rotation of a shaft into analog or digital values. They are mainly of two types, absolute and incremental rotary encoders. The output of the absolute encoders indicates the current posi ...
Read more

›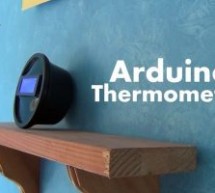 Its hot here in Los Angeles! Besides the massive drought California is in, Its not as cool around here lately. I wanted to build something to see just how hot it really was, and here it is! Read this instructable and Ill teach how you can turn just a few components you have into an accurate mini desktop thermometer!I hope you enjoy the project and vote for it for the contests! Lets Build It! Step 1: You Wil ...
Read more

›