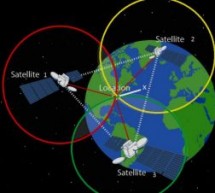 You're in a crowded street with many high buildings around you and you find your car position on Google maps is wrong. That's usual, right? This is caused from (fake/distorted) GPS signals reflected from the high buildings around you which make your GPS receiver do some wrong calculations. So be careful don't always listen to what GPS assistant says! Even with no wrong calculations, the current GPS accuracy ...
Read more

›
We are very excited to announce the RFzero - a multipurpose Arduino RF and GPS controlled platform. The RFzero can generate frequencies from 2605 Hz and beyond 200 MHz. At the same time 28 I/O pins are available and eight of those are via an ULN2803A power driver. For more information please visit http://rfzero.net The typical use of the RFzero is as a beacon (IBP, SPB, CW, FT8, JT9, PI4 and WSPR), Qatari O ...
Read more

›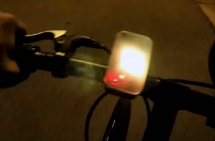 If you can ride a bike with no handlebars, no handlebars, no handlebars, you can do just about anything. You can take apart a remote control, and you can almost put it back together. You can listen in on a two meter repeater and you can build a GPS module speedometer. That's what [Jeremy Cook] did with just a few parts, a little 3D design, and some handy zip ties to hold it onto the handlebars, the handleba ...
Read more

›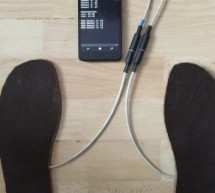 Everyone has a certain Gait-Rythtm! ..influenced by architecture and our surrounding. This Project should Tack your Gait and find yours. Things used in this project Hardware components Velostat, Linqstat × 1 SparkFun Bluetooth Modem - BlueSMiRF Silver × 1 Coppertape (narrow) × 1 cork 2mm × 2 Foam rubber 2mm × 1 Felt plate × 1 Software apps and online services Microsoft Virtual Shields for Arduino You have t ...
Read more

›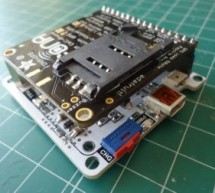 First of all, Happy New Year 2017! I hope all of yours starts the new year with good intentions. The mine one is write frequently here. Family and work don't let me much free time but I'll try it! For several months I'm working with FONA808 modules from Adafruit to make a portable, web-based locating system. This modules are based on the SIM808 module from SIMCOM manufacturer, and integrates both GSM and GP ...
Read more

›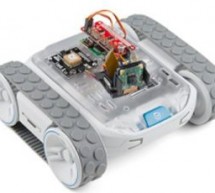 The $120 to $165 "SparkFun Autonomous Kit for Sphero RVR" extends the $250 Sphero RVR robot with an Raspberry Pi Zero W, a pan-tilt camera, GPS, and an optional ToF distance sensor. SparkFun Electronics recently completed a successful Kickstarter project for its Sphero RVR, a four-wheeled tank-treaded robot that offers optional programming via a Raspberry Pi, Arduino, or BBC micro:bit. The robot is now publ ...
Read more

›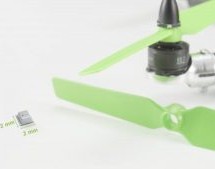 Superior altitude tracking for consumer devices Flexible and ideally suited for a wide range of altitude tracking applications Improved accuracy and smaller footprint than its previous generation Reduced power consumption and attractive price-performance ratio Market leader in barometric pressure sensors: more than 1 billion shipped Bosch Sensortec launches the BMP380, the company's smallest and best perfor ...
Read more

›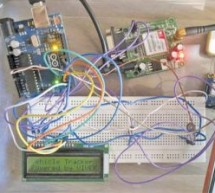 Presented here is an Arduino-based vehicle tracking system using global positioning system (GPS) and global system for mobile communication (GSM) modules. GSM modem with a SIM card used here uses the communication technique of a regular cellphone. The system can be installed or hidden in your vehicle at a suitable location. After installing this circuit, you can easily track your stolen vehicle using a mobi ...
Read more

›
Description When the world's lifeforms are forced into subterranean dwellings due to nuclear fallout, evolution into lizard people or warming of the Earth, we will require a simple method for determining our position underground. In our current age, we are still working out the intricacies associated with determining our location in areas where GPS cannot reach. SubPos provides a solution to this problem, w ...
Read more

›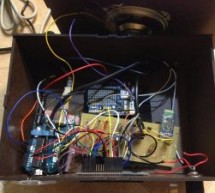 This project combines Atomic Time keeping with local weather station, and additional cool projects using Arduino and Raspberry Pi. Things used in this project Hardware components Arduino UNO & Genuino UNO × 1 Raspberry Pi 2 Model B × 1 Adafruit Ultimate GPS Breakout × 1 DHT22 Temperature Sensor × 1 Adafruit RGB Backlight LCD - 16x2 × 1 Adafruit Speaker - 3" Diameter - 8 Ohm 1 Watt × 1 Adafruit White LED ...
Read more

›
Generally, "jammers" — which are also commonly called signal blockers, GPS jammers, cell phone jammers, wifi jammers, etc. are radio frequency transmitters that are designed to block, jam, or otherwise interfere with radio communications. A jammer can block radio communications on devices that operates on a given radio frequencies within its range (i.e., within a certain distance of the jammer) by emitting ...
Read more

›
Introducing: LoRaONE The one solution to connect all the things, all the time. What is it? LoRaONE is all you need to create your own IoT solution. An Arduino compatible board packed with features and sensors, making it the ideal solution for makers and creators that can't wait to make the Internet of Things a reality. It is easy to program, connected to its surroundings through numerous sensors and ready t ...
Read more

›