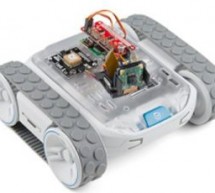 The $120 to $165 "SparkFun Autonomous Kit for Sphero RVR" extends the $250 Sphero RVR robot with an Raspberry Pi Zero W, a pan-tilt camera, GPS, and an optional ToF distance sensor. SparkFun Electronics recently completed a successful Kickstarter project for its Sphero RVR, a four-wheeled tank-treaded robot that offers optional programming via a Raspberry Pi, Arduino, or BBC micro:bit. The robot is now publ ...
Read more

›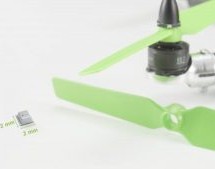 Superior altitude tracking for consumer devices Flexible and ideally suited for a wide range of altitude tracking applications Improved accuracy and smaller footprint than its previous generation Reduced power consumption and attractive price-performance ratio Market leader in barometric pressure sensors: more than 1 billion shipped Bosch Sensortec launches the BMP380, the company's smallest and best perfor ...
Read more

›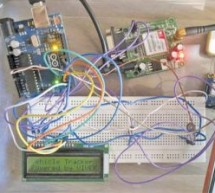 Presented here is an Arduino-based vehicle tracking system using global positioning system (GPS) and global system for mobile communication (GSM) modules. GSM modem with a SIM card used here uses the communication technique of a regular cellphone. The system can be installed or hidden in your vehicle at a suitable location. After installing this circuit, you can easily track your stolen vehicle using a mobi ...
Read more

›
Description When the world's lifeforms are forced into subterranean dwellings due to nuclear fallout, evolution into lizard people or warming of the Earth, we will require a simple method for determining our position underground. In our current age, we are still working out the intricacies associated with determining our location in areas where GPS cannot reach. SubPos provides a solution to this problem, w ...
Read more

›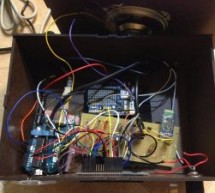 This project combines Atomic Time keeping with local weather station, and additional cool projects using Arduino and Raspberry Pi. Things used in this project Hardware components Arduino UNO & Genuino UNO × 1 Raspberry Pi 2 Model B × 1 Adafruit Ultimate GPS Breakout × 1 DHT22 Temperature Sensor × 1 Adafruit RGB Backlight LCD - 16x2 × 1 Adafruit Speaker - 3" Diameter - 8 Ohm 1 Watt × 1 Adafruit White LED ...
Read more

›
Generally, "jammers" — which are also commonly called signal blockers, GPS jammers, cell phone jammers, wifi jammers, etc. are radio frequency transmitters that are designed to block, jam, or otherwise interfere with radio communications. A jammer can block radio communications on devices that operates on a given radio frequencies within its range (i.e., within a certain distance of the jammer) by emitting ...
Read more

›
Introducing: LoRaONE The one solution to connect all the things, all the time. What is it? LoRaONE is all you need to create your own IoT solution. An Arduino compatible board packed with features and sensors, making it the ideal solution for makers and creators that can't wait to make the Internet of Things a reality. It is easy to program, connected to its surroundings through numerous sensors and ready t ...
Read more

›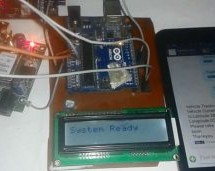 In our previous article, we have learned about "How to interface GPS module with Computer and How to make a GPS updated Clock". In this project we are going one step ahead with GPS and going to track a vehicle using GPS and GSM. This Vehicle Tracking System can also be used for Accident Detection Alert System, Soldier Tracking System and many more, by just making few changes in hardware and software. Tracki ...
Read more

›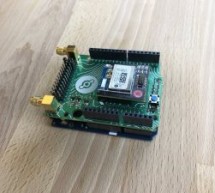 About this project Helium exists to help developers build low power, secure, connected devices. In this project, we'll walk through using the Helium Atom Prototyping module with an Arduino Zero and Adafruit Ultimate GPS Breakout to seamless send data to Azure IoT Hub and then on to a Power BI report to visualize the data. You can learn more about Helium's low power, secure, long range wireless products and ...
Read more

›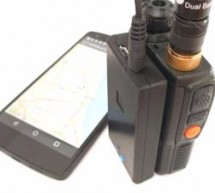 Introducing the Mobilinkd Bluetooth APRS® TNC. With your radio, your Android phone and this TNC, you have everything you need to get started with APRS — all at a fraction of the cost of a dedicated APRS® radio, and with a better user interface than any APRS® HT on the market. Why a Mobilinkd TNC? A better user interface for mobile APRS® than any existing APRS® radio. Low cost — much less expensive than exis ...
Read more

›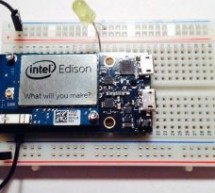 Millions of farmers in the world each year face loss of their crop. Its mainly due to crop disease or environmental problems like nature of soil (pH), poor quality of air, and excessive or very low moisture in soil. To get cure from these problems, farmers need to know the fertilizer according to the condition of the soil and also the amount of water needed everyday for his crop with respect to the temperat ...
Read more

›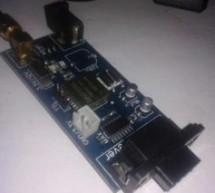 GPS is a very useful device which is used in many electronics projects and applications like vehicle tracking system, GPS Clock, Accident Detection Alert System, traffic navigation and surveillance system etc. But question is how to use the GPS and read the data from GPS? We can easily get the GPS data directly into our computer using Arduino. GPS stands for Global Positioning System and used to detect the ...
Read more

›