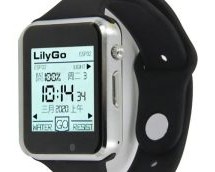 What could you do with a dual-core 240 MHz ESP32 that supports Arduino-style programming, with 16 MB of flash, 8 MB of PSRAM, and 520 k of RAM? Oh, let's throw in a touchscreen, an accelerometer, Wifi, and Bluetooth. Besides that, it fits on your wrist and can show the time? That's the proposition behind Lilygo T Watch 2020. If it sounds like a smartwatch, it is. At around $25 –and you can snag the hardware ...
Read more

›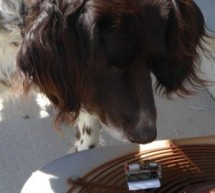 So this Lazy Old Geek (L.O.G.) hasn't been able to do an Instructable for a few years. At 70 years old, the brain doesn't work as well as it used to and it's hard to focus on big projects let alone try to write about them. (I am entering Arduino Contest.) But with the help of my loving dog, Sadie and my CPAP machine, I'm going to give it a try. Sadie is my anti-depressant, keeps my spirits up and we walk ev ...
Read more

›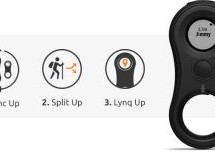 Have you ever been to a concert with no way to find the friends you were supposed to meet, seems like things could not get worse but there is no signal and Google map is not working (even when it does, it won't pinpoint where they are)? Yes, I know a lot of people can relate to this situation. It might not have been at a concert, could have been in a conference, during hiking, cycling events or a beach part ...
Read more

›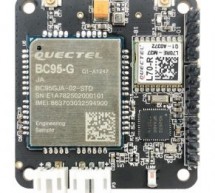 In the last few years, we have seen a lot of love poured towards the hardware ecosystem especially hardware related to the Internet of Things applications (hardly would you find any board that doesn't have one or two IoT offerings). Some boards give basic IoT functionality like providing you with a basic IoT connectivity interface with no extra add-ons while some boards goes the extra mile by prov ...
Read more

›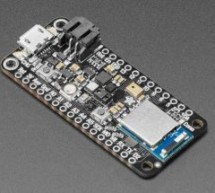 Adafruit has today announced the Adafruit Feather Bluefruit Sense development board will be soon arriving in their online store, building on the popular Feather nRF52840 Express, by adding a range of sensors that can be accessed wirelessly. The Feather microcontroller is equipped with Bluetooth Low Energy connectivity together with native USB support featuring the nRF52840. Offering an 'all-in-one' Arduino ...
Read more

›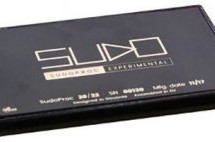 A Slovenia based startup Sudo Systems will soon launch a module called SudoProc. This module is highly compact (65 x 40 x 4.3mm) and solderable. It contains Rockchip's 1.8GHz, quad-core, Cortex-A17 SoC RK3288 SoC with 600MHz Mali-T764 GPU. The highlighted feature set includes 4GB of dual-channel 1066MHz LPDDR3 RAM. SudoProc also includes an embedded security engine, a Gigabit Ethernet controller, and suppor ...
Read more

›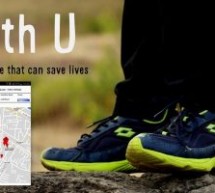 What do you do when someone is chasing you or you are lost? Cross your fingers? Don't. When you are in trouble, just cross your feet [in a special way] and your location is sent to your family members. Wait there's more! Even the family can get your location just by calling the shoe. When you call the SIM in the shoe, the shoe automatically hangs up the call and reverts back its cur ...
Read more

›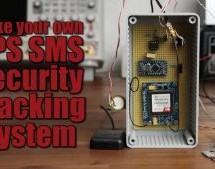 In this project I will show you how to combine a SIM5320 3G module with an Arduino and a piezoelectric transducer as a shock sensor in order to create a security tracking system that will send you the location of your precious vehicle via SMS when it is moved around without you knowing it. Let's get started! Step 1: Watch the Video! https://youtu.be/CeStrH-5Llo The video gives you a decent overview on ...
Read more

›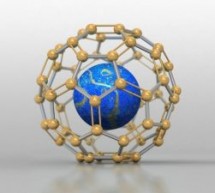 For Fridtjof Nansen, 13 April 1895 started well. Six days earlier, the Norwegian explorer had set a new record for the closest approach to the North Pole, and now he was moving quickly over unbroken sea ice toward Cape Fligely and home. But then came a sickening realization: In his eagerness to break camp, he had forgotten to wind the chronometers. He had lost track of precise time, and thus the ability to ...
Read more

›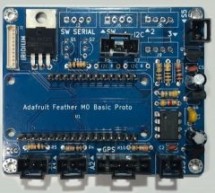 Makers, developers and electronic enthusiasts looking for a way to communicate with the Iridium satellite network, may be interested in the new circuit board created by Maker Buoy. Their latest developer on board offers a solar powered GPS tracker providing communications with Iridium, due to its ability to be attached to a Feather form factor board, Adafruit has added it to its Feather list of components. ...
Read more

›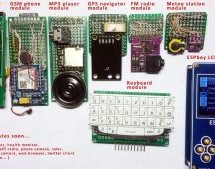 Ostensibly the ESPboy is an open-source hackable game engine built as an IoT platform for STEM education and play, but there's no way [RomanS] could have been inspired by anything other than retro gaming consoles from the near past. For anyone who grew up playing with Tamagotchi pets or Palm Pilots, this project is going to be a major throwback. The Saint Petersburg-based microcontroller hobbyist ...
Read more

›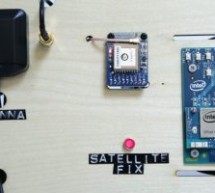 https://youtu.be/_Qog6ofGD5Y Once the purview of strictly military operations, GPS has become a regular part of modern living and in relatively short time! Who wouldn't want want to know when and where they are anywhere on the planet? It's a science fiction dream brought into reality, one now so woven into our lives it seems almost trivial. The demand for precise positional data built into planes, ships, ca ...
Read more

›