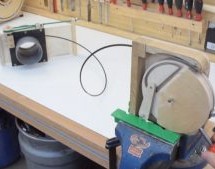 Every well-equipped wood shop has a dust collection system, with blast gates at every tool to direct the suction power where you need it. If these gates are hard to reach they can be real pain to operate. [Cosmas Bauer] had this problem with his table saw, and created a convenient cable-operated mechanism. The dust chute on table saw is on the back end, meaning he needs to walk around it to open it, and the ...
Read more

›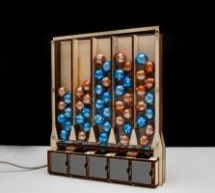 [John] sent this one in to us a little bit after Christmas, but we'll give him a pass because it's so beautiful. Think of it this way: now you have almost a full year to make a binary advent calendar of your own before December 1st rolls around again. Normal advent calendars are pretty cool, especially when there is chocolate behind all 24 doors. But is it really a representational ramp-up if you never get ...
Read more

›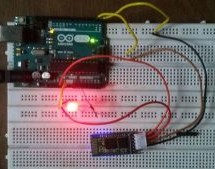 DIY Arduino based lockers can be found plenty in the internet where keypad was used to feed lock input. But this Bluetooth enabled Door locker uses Bluetooth as a medium to connect with the locker and your smart phone to feed input credentials. This locker allows you to lock/unlock your locker without physical touch when you are within the range of Bluetooth communication. Arduino is the heart of this locke ...
Read more

›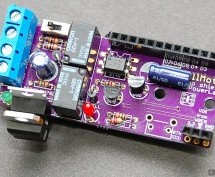 My first DoorBell Mote prototype was working nicely and it allowed monitoring the door bell (while also triggering it remotely – toddlers love it). But I wanted more. On weekends the family likes to get a well deserved nap during the day and often those pesky solicitors ring the bell and wake everyone up. So naturally the doorbell has to be disabled also, without major effort or any disconnected wires. Soun ...
Read more

›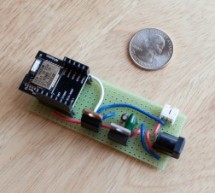 What's an Apple Watch good for? How about unlocking doors with just a tap on an app? We figured out how do something no one else has done for under 150 bucks, using standard door-strike hardware, our custom app, and a tiny RFduino microcontroller. In this Weekend Project we'll show you exactly how to do it. We started this project to help solve a real-world problem: prevent our employees from being locked o ...
Read more

›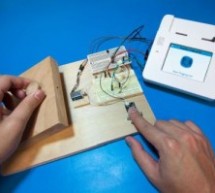 We built a biometric fingerprint-controlled lock prototype. A fingerprint scanner is used to capture and store the fingerprints of authorized users. When the scanner recognizes a user, a solenoid plunger disengages and opens the lock Parts List: The fingerprint scanner module is powered by an ARM Cortex M3 CPU, which control ...
Read more

›
Thanks to everyone who supported this project and voted for it in the Arduino Challenge! I was awarded second prize and hope to participate in more Arduino contests in the near future. This tutorial will explain a simple way to make a password protected bluetooth door lock using your Arduino, which can be unlocked by sending a four digit pin from your Android phone!  The hardware setup is quite simple,  and ...
Read more

›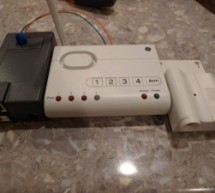 You know that feeling of driving away from your house almost getting to work and saying "Now Did close the garage door?" .  I hate that feeling and seeked out to resolve it in the smiplest/cheapest way I could.  The starting point was of course Arduino.  This project ended up being simpler than I could of imagined but it was not my best effort (as it was my first real project making something useful with th ...
Read more

›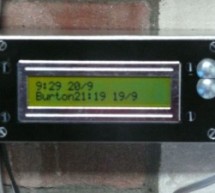 I've made an iButton garagedoor opener and logger. On a Dutch (kind of) eBay (www.marktplaats.nl) I found some iButtons and readers very cheap. I had no idea what to do with them, but I bought them anyway. My garage opens with a push on a button, so it must be possible to get that working with the iButton. I also found some really cheap (0,50 euro) displays, so it would be nice if I also can make a screen t ...
Read more

›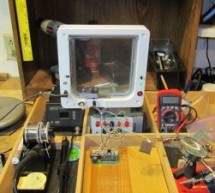 Note: to see everything on one page, please go to: www.tweetingcatdoor.com After receiving many emails requesting Instructions and Kits for building the "Tweeting Cat Door ", I decided to make a version that is stand-alone and doesn't need a computer to be run and that is easy to be put together by anyone with a soldering iron and a little time on hand. All the software is available to download, but feel fr ...
Read more

›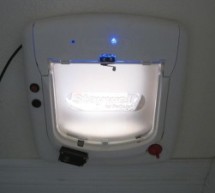 The Problem: You want to restrict the time when your pet is allowed to go outside. This could be because the neighborhood is not safe for your cat or small dog at night (marauding coyotes comes to mind). But you would like your pet to be able to come in at any time. The Solution: Pet Curfew, an arduino controlled pet door, with real time clock, cat status led light and servo latch. Video here. Step 1: You w ...
Read more

›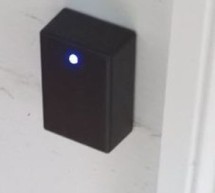 ***Updated 8/9/2010*** I wanted to make an easy and secure way to enter my garage. RFID was the best way to unlock my door, even with my hands full I can unlock the door and push it open! I built a simple circuit with a basic ATMega 168 arduino chip and a ID-20 RFID reader to control an electronic door lock. The circuit consists of 3 separate parts, a Reader to read RFID tags, a Controller to accept data fr ...
Read more

›