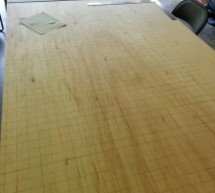 The 2014 NC Maker Faire was a huge turning point for Maniacal Labs. It was there that the idea for the AllPixel and what is now BiblioPixel got their start. It's also where we showed off our first custom-built LED display, the 24×24 LPD8806 matrix. At nearly 24 inches square, and 1 pixel per inch, it was certainly impressive. But we left the Maker Faire with a desire to go bigger. Not just more pixels… but ...
Read more

›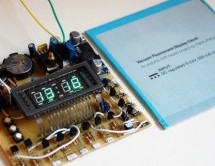 Do you (still) remember the display of your old CD player, HiFi system or car radio? Have you ever noticed the displays used at your local supermarket that shows you the scanned item and the price of it? These displays have a characteristic beautiful bright blue-green colored glow in common: These are so called vacuum fluorescent displays (VFDs) with outstanding brightness that look pin sharp. Used to repla ...
Read more

›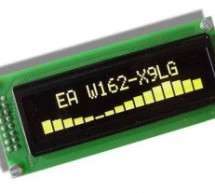 The most advanced display technology – OLED, goes ahead into many industrial products thanks to its advantages. From a certain point of view exactly the industrial environment properly checks features of displays and especially in critical applications extreme thermal resistance a big advantage (immediate response even in frost). As it uses to be, new technologies are rarely cheap. In case of OLED we can sa ...
Read more

›
Welcome to my FIRST instructable, i will show you how to connect a 16x2 lcd display to an arduino, follow these simple step by step instructions and you will have it done in no time :) Tools Needed : Soldering Iron Wire Strippers Pliers Soldering Iron Flux ( Liquid Or Solid ) Soldering Iron Cleaner Tape Dispenser ( Makes Life So Much Easier ) Small Side Cutters Permanent Marker Pen Step 2: Solder Hea ...
Read more

›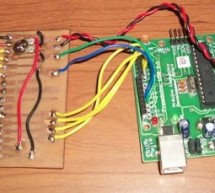 Here is a Simple Temperature Display Circuit using LCD (Liquid Crystal Display). For Heat Sensor we have used IC LM35 (Precision Centigrade Temperature Sensors) whose Output voltage is linearly proportional to the Celsius (Centigrade) temperature. Output of LM35 IC is 10mv/degree centigrade for eg if temperature is 35 degree, then the output of sensor will be 350mv or 0.35V For working with LCD it is necess ...
Read more

›
Researchers from the University of Manchester and University of Sheffield have developed a new prototype semi-transparent, graphene-based LED device that could form the basis of flexible screens for use in the next-generation of mobile phones, tablets and televisions. The incredibly thin display was created using sandwiched "heterostructures", is only 10-40 atoms thick and emits a sheet of light across its ...
Read more

›
This is a simple 0 to 9 counter circuit constructed using Arduino! Here, a common cathode 7-segment LED display is connected to Arduino for displaying the digits. The code (Arduino sketch) allows push button increment of the counter from 0 to 9. The whole circuit can be powered from a standard 9V PP3/6F22 battery, or from any suitable Arduino power adaptor.The seven segment display is infact a very simple d ...
Read more

›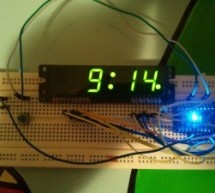 This is a relatively simple clock to build, in terms of the hardware required and in terms of hooking up all the wires. The complexity lies in the software, which I've conveniently included as part of this instructable :) This instructable illustrates a few things: * Keeping relatively accurate time on an Arduino without using a real time clock (RTC) * Using a basic clock display - the type you see on most ...
Read more

›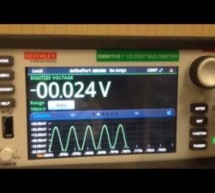 The DMM (digital multimeter) is a basic measurement tool for nearly every electrical engineer and many other engineers. With the push to constantly improve power efficiency in electronic designs comes a need to not only measure voltage and current, but to dynamically see them as well. Keithey's DMM7510 combines a 7½-digit DMM with an 18-bit, 1 Msample/s digitizer, which lets you see measurements both numeri ...
Read more

›
In all my arduino projects I was using cheap 1602 LCDs mostly because… they are cheap but also of the libraries flexibility.  Recently I found a nice TFT 1.8 inch 128×160 in a very competitive price and i thought to give it a go.  Just $4.5. I had a little bit of trouble to make it work because you need to use a specific version of UTFT.You will find all the files at the bottom. Connection is easy enough ju ...
Read more

›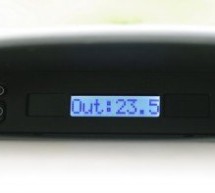 Here is a project I made a couple of years ago for my father's car. The original dashboard's info-panel which displayed current time, date and temperature was working only partly – and that only after a good cleaning and connector fastening. In other words – it wasn't really usable, so I made an Arduino replacement. The new panel features: Big 8-character LCD display with auto-on adjustable white backlight ...
Read more

›
This device was built at Recursive Software Development Labs in order to be mounted on a rally car competing in the Estonian National Rally championship. The racing team needed help realizing a reliable measurement device which would output the currently inserted gear on a large, bright led display. The biggest challenge to overcome was that the existing mechanical sequential gearshift would only allow enou ...
Read more

›