Car speed Detector Project In this project I am going to show you how to measure the speed of running car (or man) from outside. Police department uses this type of system to prevent over speed of vehicles. Our project is a little different from the system used by police but the overall car speed detector concept is same. In this project, two IR sensors are placed apart on one side of road. When any vehicle ...
Read more

›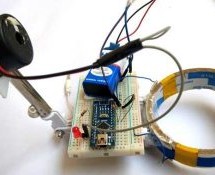 Metal Detector is a security device which is used for detecting metals which can be harmful, at various places like Airports, shopping malls, cinemas etc. Previously we have made a very simple Metal detector without a microcontroller, now we are building the Metal Detector using Arduino. In this project, we are going to use a coil and capacitor which will be responsible for the detection of metals. Here we ...
Read more

›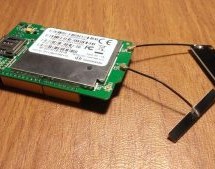 If you work in a company that has a website, you know how important it is that the website always be up and running. That's why you constantly see "99.99999% reliability!" all over the fancy server hosting sites. A website can't make money if the system is down, so knowing when that happens and reacting quickly is super important. In this Instructable, we will use the LinkIT ONE board to make an alert syste ...
Read more

›
Hey guys, back with another little project that I've been fiddling with for the past week. With kids around, every parent is thinking how to make their home safer for the little ones and for everybody in general. One of the most dangerous thing in the house can be the stove and since we have a gas-powered one, I always wondered why there are no simple gas detectors that can be used around the stove, just to ...
Read more

›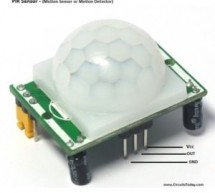 In this article, we are going to learn how to interface/connect PIR Sensor or Passive Infrared Sensor to Arduino. We have written a tutorial on how to interface PIR sensor to 8051 previously in CircuitsToday! So a PIR sensor which is also known as Pyroelectric sensor or Passive Infrared Sensor is basically an electronic sensor employed in motion detecting applications. A PIR sensor detects or measures IR (I ...
Read more

›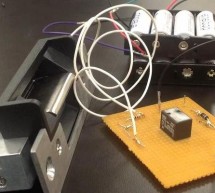 Introduction For the third assignment, we decided to make a 'knock-detector' that is capable of informing the user/owner of specific events. We designed our system such that it can detect both casual knocks and knock patterns. Casual knocks could be used to inform the owner/user that someone is at door, which may be particularly useful for the deaf or in situations where it is difficult to hear the knocking ...
Read more

›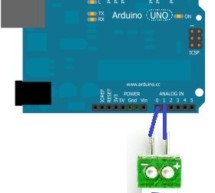 In this project, we will go over how to build a vibration detector circuit.This is a circuit which can detect and measure flex, touch, vibration, and shock.The sensor we will use to detect these movements is a piezo vibration sensor from Measuremenet Specialists (MEAS). The sensors are a thin strip of piezoelectric material with a rivet in the end acting as a weight. When there is a vibration, the weight mo ...
Read more

›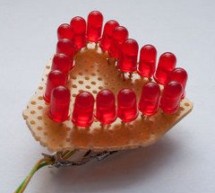 We have previously posted the the project lie detector, now here is is also a lie detector using arduino. Here is a simple tutorial to build a simple lie detector which will give visual indication through LED arrangement whether the person speaks lie or truth. The project uses a arduino duemilanove or uno. So the project is based on arduino. But our final circuit will be standalone circuit without attached ...
Read more

›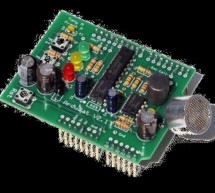 I've built a number of projects that have interfaced the output of the Simple Bat Detector with a microprocessor. The most recent was the BatLogger II. But I hadn't come up with an easy way for others to experiment with this idea ... until now. My friend, Frank, in Germany, had wanted to make a relatively inexpensive bat activity logger ... and he had come on the idea to do it using a Simple Bat Detector co ...
Read more

›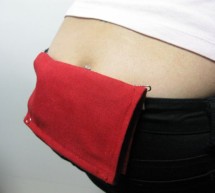 when your coin slot is exposed, this wearable hip-pack vibrates that area to make you aware of it. you decide to cover up, or let it all hang out. the coin slot detector is a simple way to tackle the complicated modern problem low-rise jeans can cause. with this hip pack, now your coin slot itself is given the sensory power to alert you as to when it's exposed. both you and your coin slot decide what's next ...
Read more

›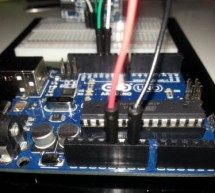 his is a preliminary instructable that will take you through the steps I took to get the SR04 ULTRASONIC SENSOR  connected  and working to the Arduino. It will then be incorporated to my mini environment monitor.  Eventually, if it all fits, it will end up in a Startrek  toy tricorder casing I found in my junk box.. Step 1: Connecting the SR04 Ultrasonic Sensor to the Arduino Step 2: Parts List 1           ...
Read more

›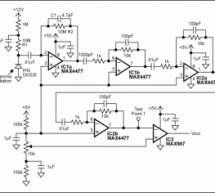 Abstract: A PIN photodiode, four low-noise op amps and a comparator are used to detect individual photons of gamma radiation. The schematic, design considerations and component selection are discussed. The circuit of Figure 1 includes a PIN photodiode that detects individual photons of gamma radiation. When a photon strikes a depletion region created by reverse bias on the photodiode, it produces a small am ...
Read more

›