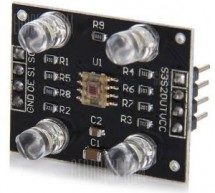 Hi guys, welcome to today's tutorial. In this tutorial we will look at how to use the TCS230 color sensor with Arduino. To demonstrate the ability of the color sensor, we will build a color detector system capable of detecting the color in front of the sensor and displaying that color on a TFT Display. For this project, we will use the TCS230 color sensor and the color will be displayed on the ST7735 ...
Read more

›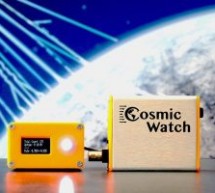 At any given moment, the Earth's atmosphere is showered with high-energy cosmic rays that have been blasted from supernovae and other astrophysical phenomena far beyond the Solar System. When cosmic rays collide with the Earth's atmosphere, they decay into muons — charged particles that are slightly heavier than an electron. Muons last only fractions of a second, and during their fleeting lifespan they can ...
Read more

›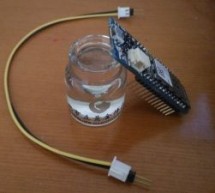 An easy-to-build and low-cost water quality monitor. Things used in this project Hardware components Arduino MKR1000 × 1 Jumper wires (generic) × 5 Resistor 4.75k ohm × 2 Gold-Plated Pin × 7 Breadboard (generic) × 1 Software apps and online services Arduino IDE Story After I saw TDS measure circuit I am thinking if it possible use few parts to complete measure. Here I try as below. Hardware Arduino MKR1000 ...
Read more

›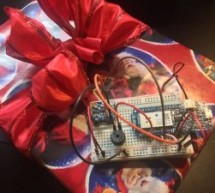 See when your kids move their presents! Detector sets off an audio alarm and sends an alert directly to your phone! Things used in this project Hardware components Arduino MKR1000 × 1 Solderless Breadboard Half Size × 1 Jumper wires (generic) × 1 Adafruit Piezo × 1 Adafruit Lipo Battery 1200mAh × 1 Software apps and online services Arduino Web Editor Ubidots Hand tools and fabrication machines Soldering iro ...
Read more

›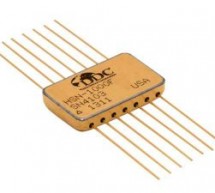 DDC's HSN-1000 radiation-hardened Hybrid Nuclear Event Detector (NED) senses ionizing radiation pulses generated by a nuclear event, such as the detonation of a nuclear weapon, and rapidly switches its output from the normal high state to a low state with a propagation delay time of less than 20ns. The active low Nuclear Event Detection signal (NED) is used to initiate a wide variety of circumvention functi ...
Read more

›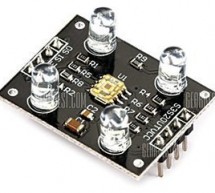 This is a simple Color Detector using Arduino Uno R3 and TCS3200 color sensor module. It can be useful for color identification and detection for food-processing units, color printer applications, paint-mixing applications and other industrial applications including robotics. This project is used for detecting primary colors (red, green and blue, or RGB)—colors that are physically available in LEDs in one p ...
Read more

›
Car speed Detector Project In this project I am going to show you how to measure the speed of running car (or man) from outside. Police department uses this type of system to prevent over speed of vehicles. Our project is a little different from the system used by police but the overall car speed detector concept is same. In this project, two IR sensors are placed apart on one side of road. When any vehicle ...
Read more

›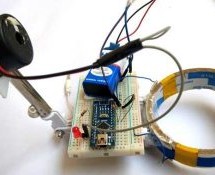 Metal Detector is a security device which is used for detecting metals which can be harmful, at various places like Airports, shopping malls, cinemas etc. Previously we have made a very simple Metal detector without a microcontroller, now we are building the Metal Detector using Arduino. In this project, we are going to use a coil and capacitor which will be responsible for the detection of metals. Here we ...
Read more

›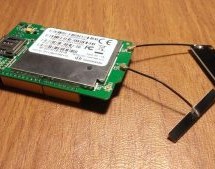 If you work in a company that has a website, you know how important it is that the website always be up and running. That's why you constantly see "99.99999% reliability!" all over the fancy server hosting sites. A website can't make money if the system is down, so knowing when that happens and reacting quickly is super important. In this Instructable, we will use the LinkIT ONE board to make an alert syste ...
Read more

›
Hey guys, back with another little project that I've been fiddling with for the past week. With kids around, every parent is thinking how to make their home safer for the little ones and for everybody in general. One of the most dangerous thing in the house can be the stove and since we have a gas-powered one, I always wondered why there are no simple gas detectors that can be used around the stove, just to ...
Read more

›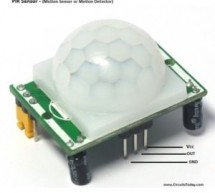 In this article, we are going to learn how to interface/connect PIR Sensor or Passive Infrared Sensor to Arduino. We have written a tutorial on how to interface PIR sensor to 8051 previously in CircuitsToday! So a PIR sensor which is also known as Pyroelectric sensor or Passive Infrared Sensor is basically an electronic sensor employed in motion detecting applications. A PIR sensor detects or measures IR (I ...
Read more

›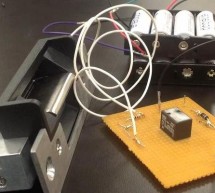 Introduction For the third assignment, we decided to make a 'knock-detector' that is capable of informing the user/owner of specific events. We designed our system such that it can detect both casual knocks and knock patterns. Casual knocks could be used to inform the owner/user that someone is at door, which may be particularly useful for the deaf or in situations where it is difficult to hear the knocking ...
Read more

›