Hi guys, welcome to today's tutorial. In this tutorial we will look at how to use the TCS230 color sensor with Arduino. To demonstrate the ability of the color sensor, we will build a color detector system capable of detecting the color in front of the sensor and displaying that color on a TFT Display.  For this project, we will use the TCS230 color sensor and the color will be displayed on the ST7735 1.8″ TFT Display.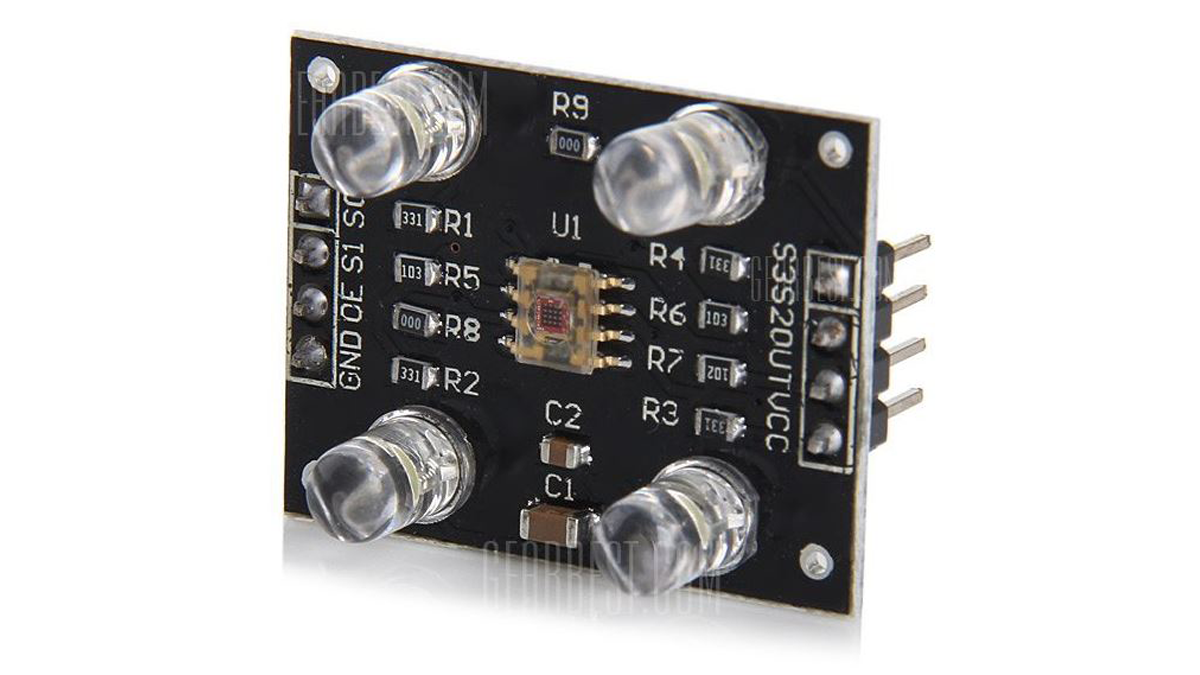 The TCS230 is a programmable color light-to-frequency converter which combines configurable silicon photodiodes and a current-to-frequency converter on a single monolithic CMOS integrated circuit.
The color sensor module is made up of the color sensor itself and four Infrared LEDs which are used to illuminate any object placed in front of the sensor to ensure the readings are accurate and are not affected by the surrounding illumination. The sensor is made up of an array of photodiodes with color filters for red, blue, green and a clear filter on top.
The detect a color, the sensor reads an 8×8 array of photodiodes which comprises of 16 photodiodes with blue filters, 16 photodiodes with green filters, 16 photodiodes with red filters, and 16 photodiodes are clear with no filters. The four types (colors) of photodiodes are interdigitated to minimize the effect of non-uniformity of incident irradiance. All 16 photodiodes of the same color are connected in parallel and which type of photodiode the device uses during operation is pin-selectable.
The output of the TCs230 color sensor is a 50% duty cycle square wave whose frequency is proportional to the light intensity of the selected filter.
Read more: Color Detector Using TCS230 Color sensor and Arduino