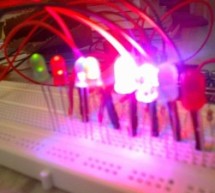 hey guys this is my first arduino project  plz  comment how u feel. Step 1: Things u need As this is easy project for beginner's so parts are also simple Parts: 1- Arduino uno or any other board will work 1-Beardboard 9- jumper wires or wires will also do 8 -leds any color u like i used 3 red, 3 green and 2 blue 8- 1k resistors Step 2: Placing the leds and wiring In this step u have to place the leds on the ...
Read more

›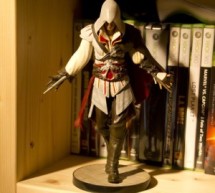 I've bought recently some cheap dual axis magnetic sensors at SureElectronics (http://www.sureelectronics.net/goods.php?id=944), I've tried first to use them as straight compass. Annoying problem : it's impossible to accurately compensate the tilt of the sensor without using a gyro sensor. On the other end, if you stay on the same horizontal plan, the measures are pretty accurate even if you consider their ...
Read more

›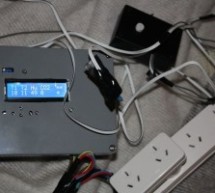 This is my first Arduino project aimed at helping me with my other hobby which is growing oyster and shiitake mushrooms indoors. In a nutshell, the controller takes in two temperature readings, 1 Humidity reading and 1 Co2 reading and triggers a set of four relays connected to mains power. Intended to be connected to the mains are two heating pads, a sonic humidifier and an air pump (although the choice isn ...
Read more

›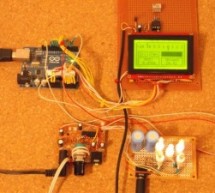 ow my Arduino can precisely measure audio input (VU meter),   and obviously, next thing that comes to mind right after measurements, is regulation or control. There are many different ways how to electronically adjust audio volume or level of AC signal.  I'll name a few: Specifically design IC, Digital potentiometers. Mechanical potentiometers, driven by servo / motors. Vacuum tubes amplifiers in "variable- ...
Read more

›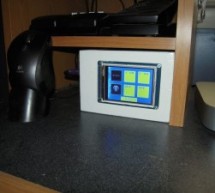 Hey everyone, I finally finished my touch panel for my bedroom wall and am here to show you how i made it. Unfortunately its not installed in my wall yet as I might be moving and don't want to make anymore holes in my walls, but its coming with me and has already proven itself very useful in the state it is in. Overview - Infrared control of TV * Power Toggle * Volume Control * Mute * Input - RF controlled ...
Read more

›
In this Instructable, I will step through controlling the temperature of most kitchen appliances. As an example, I will use an old Westbend Poppery popcorn maker (aka. coffee roaster), but these same techniques will be applicable to most hot plates, coffee makers, and waffle irons. This instructable puts you at risk of electrocuting or burning yourself. I will do my best to point out potential pitfalls, but ...
Read more

›