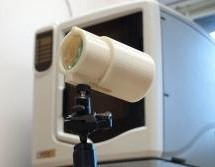 I developed the camera trigger unit in order to synchronize various events and actions during free-flight experiments with hawkmoths in the wind tunnel described in a previous post. More specifically, the goal was to trigger multiple high-speed cameras and have LEDs that indicate the exact timing of electrical stimuli delivered via a miniature stimulus chip carried by a hawkmoth. (Electric stimulation of th ...
Read more

›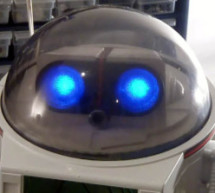 *Check back for more updates on this build :) So, have you heard of the Omnibot? Well! Any kid from the 80's will remember how amazing this robot was. For you young kids, this robot was released in the early 80's by Tomy. The robot was "programmable", in the sense that the actions were recorded to a casette tape. As you operated the robot over its remote control, the casette would record tones for each acti ...
Read more

›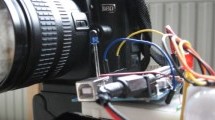 So having worked out that I can make a remote for my Nikon D80 to do some timelapse photography. I started thinking of things I can do to trigger the remote, below video shows it working but you'll need sound to hear the shutter going. First of all check out my tutorial for making the remote as this builds on that tutorial – also saves me having to recap and explain that. Arduino Nikon intervalometer infrar ...
Read more

›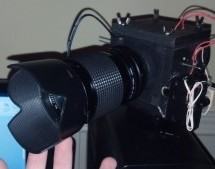 There's a real beauty in long exposure photography.  Hours and days and weeks and months and even years can be condensed onto a single frame, and that frame will catalog the constants in our fast paced and forever changing lives.  However, the issue is that these photos can be difficult to capture using modern cameras.  Most fancy DSLRs have a maximum exposure time of 30 seconds, and then to get any longer ...
Read more

›
Hi, First of all, my English is not perfect =) I've seen many projects with Arduino that describes how to control 2 servo's with a joystick or use a lcd screen. All of the projects that i have seen are all seperate things. So i decided to make a short Instructable of these things combined. In this instructable is everything you need! Drawings, schematics, pictures and even the Complete Code that i've mostly ...
Read more

›
The Photometric System The photometric camera for the SDSS consists of two TDI scanning CCD arrays, one, using 30 Tektronix/SITe 2048 x 2048 CCDs in a 5 by 6 array for five-color photometry, and the other using 24 2048 x 400 chips for astrometry and focus monitoring. We here discuss these arrays, the filter system, the scheme for focusing the telescope during an imaging scan, and the CCDs and associated ele ...
Read more

›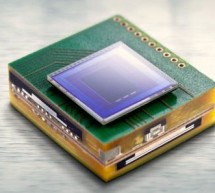 As automotive electronics takes center stage at Electronica this week in Munich, a "microcamera" module recently designed by researchers at the Fraunhofer Institute for driver-assistance applications is expected to enjoy the spotlight. The Ottawa embedded vision IP vendor CogniVue and Berlin's Fraunhofer Institute revealed Tuesday that they have collaborated on development of the microcamera. It uses CogniV ...
Read more

›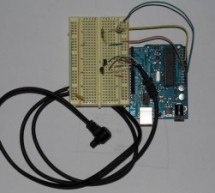 I knew there were devices that could trigger a camera to fire during a lightning strike, but their circuits were more complicated than I wanted to make. I'm a software guy not a hardware guy so I decided to use an Arduino and that allowed me to write a little code that made the circuit much simpler. Before I got started I looked at this wikipedia article about lightning so that I could verify this project w ...
Read more

›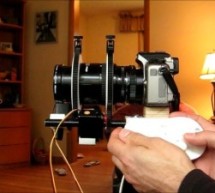 My Lumix GH2 Micro Four Thirds camera not only shoots fantastic high definition videos, but with inexpensive adapters I can use it with older manual lenses that are cheap and often very high quality. I shoot a lot of performance videos for my daughter's dance studio, and I use an f3.5 Nikon 28-85mm zoom lens because it provides a good zoom range and a fast aperture for a zoom lens. The problem with this set ...
Read more

›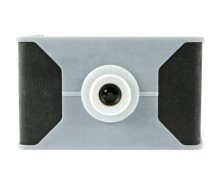 This is a 3D printed digital camera that you can build yourself. By making your own digital camera, it takes away some of the mystery around how such devices work, and are fabricated. Also, it allows you to fully customize the camera to your liking. You can expand the circuit to have new functionality, or design your own custom case by modifying the 123D Design build files. While this may not be a high-reso ...
Read more

›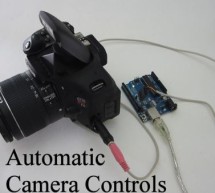 The best part of haunted houses and amusement park rides is getting to see pictures of your friends screaming in terror. To get these kinds of pictures requires perfect timing. The best way to get this is with an electronic control circuit. So in this project, I am going to show you how to make a simple automatic camera shutter switch. The best way to set this up depends largely on what kind of camera you h ...
Read more

›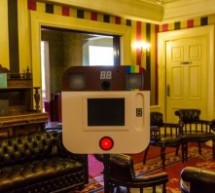 I decided to build a simple photo-booth as a fun addition for events, this goes through the basic steps of how i went from a few pieces of wood to a fully functional booth. I have also included a photo of what the images look like! Step 1: Cutting Wood Square sheet of MDF, 600mm x 600mm with a Red Dome Push Button recessed at the bottom. Step 2: Access Holes Holes were then cut out for camera lens and tv mo ...
Read more

›