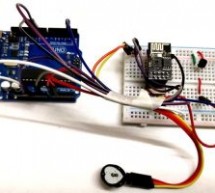 IoT based Patient Monitoring System using ESP8266 and Arduino Health monitoring is the major problem in today's world. Due to lack of proper health monitoring, patient suffer from serious health issues. There are lots of IoT devices now days to monitor the health of patient over internet. Health experts are also taking advantage of these smart devices to keep an eye on their patients. With tons of new healt ...
Read more

›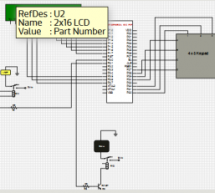 Summary Electrical accidents are rapidly increasing especially electric line repairs incident due to the lack of communication and coordination between the maintenance personnel and the electric substation staff. The password based circuit breaker device could just be the solution as only the lineman could reliably control the circuit breaker to avoid miscommunication. The system requires a password to turn ...
Read more

›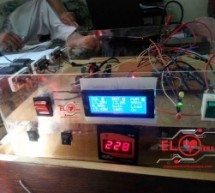 what is Mppt( Maximum power point tracking) ? "we use MPPT algorithm to get the maximum available power from the Photovoltaic module under certain conditions" How MPPT works  ? Why 150W solar panel does not equal to 150 w? For example you bought a new solar panel from the market which puts out 7 amps. under charge the setting of a battery is configured to 12 volts : 7 amps times 12 volts = 84w (P=V*I) You l ...
Read more

›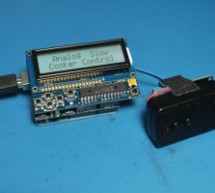 I had two options: One required me to spend money. The other cost me nothing and gave me an opportunity to make something useful. To make a short story longer, I have an "analog" slow cooker (just a dial on the front) and I wanted the ability to set the cooking time and temperature. Now I could have just gone out and bought an appliance timer, which certainly would have done the job. But that wouldn't have ...
Read more

›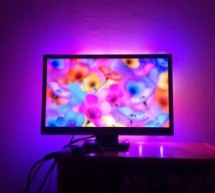 Ambient lighting is a technique that creates light effects around the television that correspond to the video content. It has been pioneered by Philips under the brand Ambilight. In this project we will create a basic FPGA-based ambient lighting system that reads the video signal over HDMI. This means we are not limited to computer output. We can use it together with DVD players, video game consoles, etc. D ...
Read more

›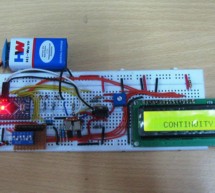 This is a project based on Arduino board which can measure the unknown resistance values and perform diode test and continuity testing. When we connect the unknown resistor on the breadboard circuit, the 16x2 LCD displays the resistor value and when we connect a diode the LCD displays the type of diode if it is a good one. When we take the probes out from the breadboard and connect it across a continuous pa ...
Read more

›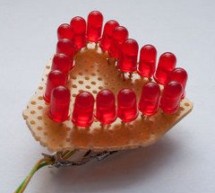 We have previously posted the the project lie detector, now here is is also a lie detector using arduino. Here is a simple tutorial to build a simple lie detector which will give visual indication through LED arrangement whether the person speaks lie or truth. The project uses a arduino duemilanove or uno. So the project is based on arduino. But our final circuit will be standalone circuit without attached ...
Read more

›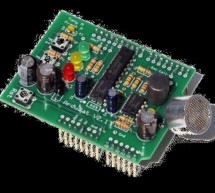 I've built a number of projects that have interfaced the output of the Simple Bat Detector with a microprocessor. The most recent was the BatLogger II. But I hadn't come up with an easy way for others to experiment with this idea ... until now. My friend, Frank, in Germany, had wanted to make a relatively inexpensive bat activity logger ... and he had come on the idea to do it using a Simple Bat Detector co ...
Read more

›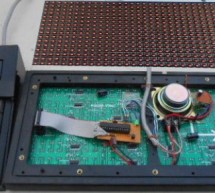 This is a Queuing System project requested by a clinic asistant which allows the doctor enter number from a keyboard and display it on a 32x16 LED panel. This project uses two Arduino, the first Arduino functioned as a SENDER which included a PS2 keyboard and a mini LCD for number input. While the other Arduino is functioned as a RECEIVER which will trigger a "ding-dong" tone and display number on the 32x16 ...
Read more

›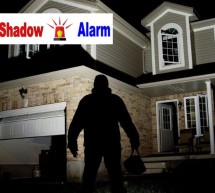 Shadow alarms are usually used for protection against theft. A shadow alarm is a device that sounds an alarm when a shadow falls on it.Described here is a simple circuit of an arduino based shadow alarm.This compact shadow alarm unit is capable of sensing a moving shadow in a restricted area, and can be easily installed on wall, window or door to protect your valuables from theft.Constant lighting is requir ...
Read more

›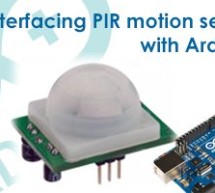 PIR sensors are widely applied in wireless residential security systems, home alarms systems and many more security circuits as motion detector sensors. A typical PIR sensor detects the infrared red (IR) waves from human body and so it is also known as 'human sensor'. It would be wonderful if we interface PIR sensor to Arduino to get some cheap home security systems, isn't it? How to Interface PIR Wireless ...
Read more

›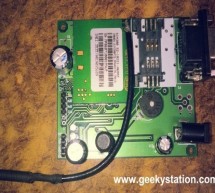 ABSTRACT: There are several places which require vital notice to be displayed like colleges, railway stations, share-market, restaurants, hospitals etc. Looking into the present trend of information transfer, it is seen that vital notice take time to be displayed on the displaying boards. This latency is not anticipated in most of the cases and must be avoided. The advancement in the technologies related to ...
Read more

›