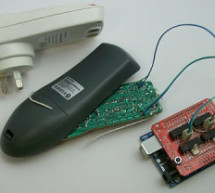 One of the basic tasks in many home automation systems is controlling power to appliances. They could be lights, or a heater, or an exhaust fan, or just about anything else that runs on mains power. The problem of course is that it's dangerous to mess with mains-level power directly and you may even be in breach of your local building code if you don't have the necessary qualifications. This project uses a ...
Read more

›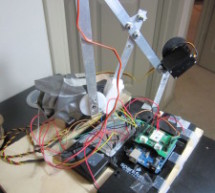 Hi. I'm Darren a 17 year old hobbyist, and this is the first Instructable I'm posting here, so I apologize if it kinda sucks! I hope it's good enough... So how did the idea of a robotic arm come to me? Well, the first thing I remember is our chemistry teacher (!) coming to me yelling that she has a project for me. It was for science Olympiad, however, apparently it was different from all the others, "someth ...
Read more

›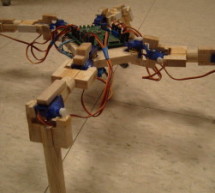 The name of our robot is FIER and here is a video of it saying hello to the world. In this instructable, I will try to show you the basic steps to making your own walking robot for the most bang for your buck. You may be asking why did I use balsa wood as the body for the robot. The reason I did this was to make the robot as lite weight as possible. In order to make the robot as cheap as possible I had to u ...
Read more

›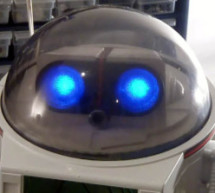 *Check back for more updates on this build :) So, have you heard of the Omnibot? Well! Any kid from the 80's will remember how amazing this robot was. For you young kids, this robot was released in the early 80's by Tomy. The robot was "programmable", in the sense that the actions were recorded to a casette tape. As you operated the robot over its remote control, the casette would record tones for each acti ...
Read more

›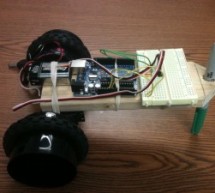 In some of my previous Arduino instructurables I have show to the Arduino beginers on how to control servos in different ways. And in my last instructurable I have show the modification of a Parallax servo for a 360º rotation. So in this one I will show Arduino beginers the use of those 360º rotation servos. With that in mind we will make our first ROBOT. It will be a simple bot called The Dr ...
Read more

›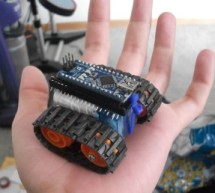 This instructable was created to be entered in the Robot Challenge. If I win, the parts will of course, go into robots like this one. Notes on how to include some of the very components in the prize packages are given in the last step. I am 28, so of course, I'm not going for the student prizes. I created this as a simple project for those just starting out in robotics. It is relatively inexpensive, require ...
Read more

›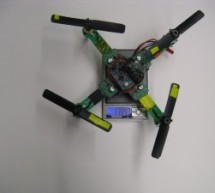 Quadrotors are the new Segways: a mesmerizing, somewhat magical, self-stabilizing platform that every tech person wants to have. You can't ride a quadrotor (well, maybe you can), but they do fly, and you can build one yourself from scratch! I helped with a previous quadrotor build (Instructable here), and after flying it I decided I wanted to make my own. I had an idea to make a miniature one comprising a s ...
Read more

›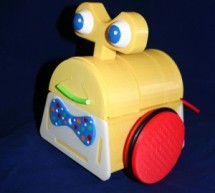 Tyree (he wears a tie and he has tires) actually smiles after he bumps into something (see video). Using an Arduino motor shield, he detects obstacles using the "more current into the motor means something is in the way" principle. Tyree started out as a sketch and morphed into a real object thanks to Autodesk's 123d software and a MakerBot Replicator 3d printer. Without the 3d tools, you can still learn ho ...
Read more

›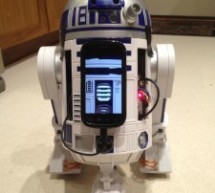 My wife bought me a Hasbro Interactive R2D2 Astromech Droid for my birthday a few years ago after I said how much fun it would be to hack it and I've finally managed to get inside and start playing!Although the built-in voice control functions are fun and cool to play with, and our 2 year old loved to dance to the "Hey R2, Dance Program" Cantina Song, there isn't much actual practical functionality to it.  ...
Read more

›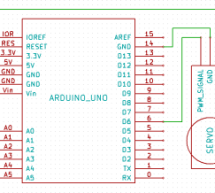 [box color="#985D00" bg="#FFF8CB" font="verdana" fontsize="14 " radius="20 " border="#985D12" float="right" head="Major Components in Project" headbg="#FFEB70" headcolor="#985D00"] Ardu-Bot-Tom List of Materials Controller Parts: 1x - Arduino Uno 1x - 9V Battery 1x - 433Mhz TX Module 1x - SparkFun Joystick Robot Parts: 1x - Arduino Uno 2x - 9V Battery 1x - 433Mhz RX Module 1x - TB6612FNG Breakout Board 1x - ...
Read more

›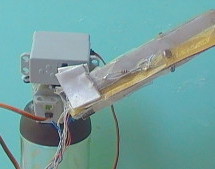 This is a simple solar tracker which automatically orients itself towards the sun or any bright source of light like the sun .If you place solar panels on this robot it can increase their productivity by 90 to 95 %. At first creating a solar tracking robot may sound complicated but it quite quickly becomes clear. As the title suggests it runs on the arduino board .This is a fun to do and low cost project. T ...
Read more

›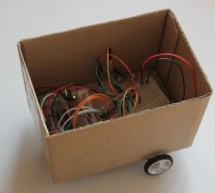 This is the second part of our BaW-Bot (Bells-and-Whistles Bot) build – 5 separate instructables that look into different Arduino-related technologies, combining to create a Bot with all the bells-and-whistles. Part 1: Build an Arduino on a Board Part 2: Build the motor-controller & body Part 3: Adding Sight and Touch Part 4: Blinging up the BaW-Bot Part 5: Taking it to the Next Level In this instructab ...
Read more

›