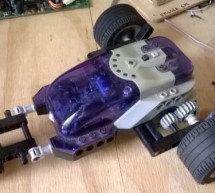 A friend gave me his old Lego Spybotics robot, however, the programming environment that goes along with it is a bit too orientated to the younger user. So why not control it using an Arduino? Step 1: Open up! In order to get this robot moving, we need to borrow its motors. There are two DC motors in the robot. This is great, because we can control them independently, allowing forward, backwards and turning ...
Read more

›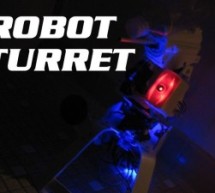 Here I will show you an overview on how to make a robotic talking turret, loosely based off of the turrets from the popular game, Portal. This instructable should help anyone wanting to do an animatronics project. For more detailed pictures, go to: http://razorconcepts.net/turret.html This project require some experience with tools, electronic circuits, and maybe a little programming. Here is a sample video ...
Read more

›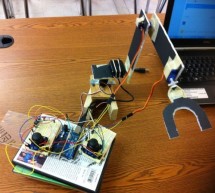 In this instructurable I will show you how to make a simple robotic arm controlled by 4 servos , 2 analog joysticks, and an Arduino UNO. It is very similar to my "2 Servos + Thumbstick" instructurable. This tutorial is in particular to help out another Arduino user;  "RobotZee". I will guide you step by step using simple construction parts. Remember this tutorial is to help you out and for you to have an id ...
Read more

›
The idea Ardusumo is a universal platform to build robots on wheels that can move around avoiding obstacles using infrared sensors and follow routes marked with dark lines on a white background. We have created Ardusumo to bring young students to the world of robotics: if suitably programmed, Ardusumo allows robots to perform various autonomous movements, it integrates sensors and actuators of various types ...
Read more

›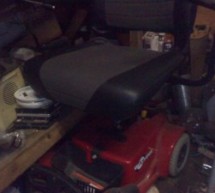 This is a Modification of an electric wheelchair. I called it "Buggy" for two reasons. #1 My kids can still ride it around because I left the seat intact. #2 I haven't programmed anything for a long time. I plan to create "jobs" for it in the near future. I welcome any input. Keep in mind this is my first Instruct-able. I found this chair on-line for a great price. The claim was that it was broken.  The OEM ...
Read more

›
The CatBot is an autonomous laser toy for your cat. You may say "But Joe, isn't the laser pointer the best toy for the lazy cat owner?" I'd have to say no, the CatBot takes one step further. Using two servos, an Arduino and a cheap $3 laser you can provide your cat with endless fun. Step 1: The Problem I was buying pet food and saw a $3 laser from PetCo. I thought the cat might like it. I was wrong. The cat ...
Read more

›
Welcome to the second article in the tutorial series in which I'm building a remote controlled Arduino based vehicle robot. Here is the list of articles I have published: Part I: Hardware Components Part II: Programming the Arduino (this article) Part III: Assembling the Robot Part IV: A (Not So) Basic Robot Firmware Part V: Avoiding Obstacles Part VI: Remote Control In the previous article I introduced you ...
Read more

›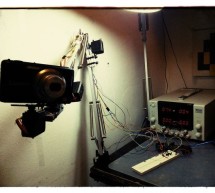 This project answers to a need I had: a third hand that holds a camera while I perform a test and takes photos/videos (useful when you're stuck at the lab late at night, and suddenly need a photographer). The downside to a robotic arm was obvious - It needs to be programmed, and it is the last thing you want to do when you need to make a video. So I made it motion capturing device as well... Motion capturin ...
Read more

›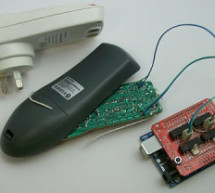 One of the basic tasks in many home automation systems is controlling power to appliances. They could be lights, or a heater, or an exhaust fan, or just about anything else that runs on mains power. The problem of course is that it's dangerous to mess with mains-level power directly and you may even be in breach of your local building code if you don't have the necessary qualifications. This project uses a ...
Read more

›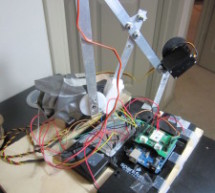 Hi. I'm Darren a 17 year old hobbyist, and this is the first Instructable I'm posting here, so I apologize if it kinda sucks! I hope it's good enough... So how did the idea of a robotic arm come to me? Well, the first thing I remember is our chemistry teacher (!) coming to me yelling that she has a project for me. It was for science Olympiad, however, apparently it was different from all the others, "someth ...
Read more

›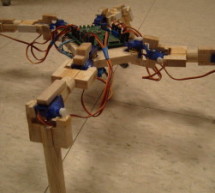 The name of our robot is FIER and here is a video of it saying hello to the world. In this instructable, I will try to show you the basic steps to making your own walking robot for the most bang for your buck. You may be asking why did I use balsa wood as the body for the robot. The reason I did this was to make the robot as lite weight as possible. In order to make the robot as cheap as possible I had to u ...
Read more

›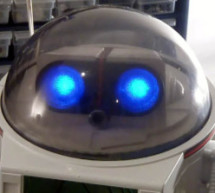 *Check back for more updates on this build :) So, have you heard of the Omnibot? Well! Any kid from the 80's will remember how amazing this robot was. For you young kids, this robot was released in the early 80's by Tomy. The robot was "programmable", in the sense that the actions were recorded to a casette tape. As you operated the robot over its remote control, the casette would record tones for each acti ...
Read more

›