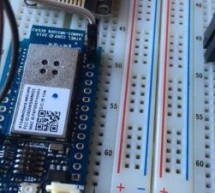 This project allows you to transmit DHT environmental data from your MKR1000 to your own customizable Google Sheet for data logging. Things used in this project Hardware components Arduino MKR1000 × 1 DHT11 Temperature & Humidity Sensor (4 pins) × 1 Jumper wires (generic) × 1 Breadboard (generic) × 1 Software apps and online services Arduino IDE Google Sheets Story This project allows you to process dat ...
Read more

›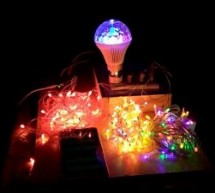 This project is dedicated to my parents, but you can also use it for surprise events for someone special. Things used in this project Hardware components Arduino MKR1000 × 1 5V 4 Channel Relay Module × 1 Male/Female Jumper Wires × 12 Software apps and online services Blynk Arduino IDE Story Project Theme When Arduino launched this competition, I started thinking of ideas about the automation of different th ...
Read more

›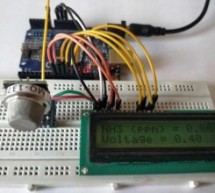 Right from the time of industrial age, we mankind have been rapidly developing. With every progress we also pollute our environment and eventually degrading it. Now global warming is an alarming threat and even the air that we breathe are getting critical. So air quality monitoring has also started to gain importance. So in this article we will learn how to use any MQ series gas sensor with Arduino and show ...
Read more

›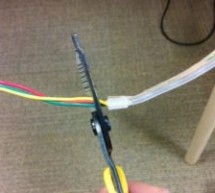 Story This project uses the Arduino 101, a battery and an LED strip to make a gesture-controlled Wizard's Walking Staff. We'll define three different light-display "spells" you can summon by moving the staff in one of three gestures. Tech: The code uses the Inertial Measurement Unit in the Arduino 101 to read G-forces, but does not use the Pattern Matching Engine (for an example using the PME, check out Kit ...
Read more

›
Story Behold: the MorseCard! Fulfill your dreams of becoming a telegraph operator (or just make something cool to show your friends) with this weekend project. The MorseCard features a high-contrast OLED screen that will decipher whatever you tap out. I have written a variety of different sketches for the MorseCard, as the video above shows, that can do things like teach you Morse code, allow you to write o ...
Read more

›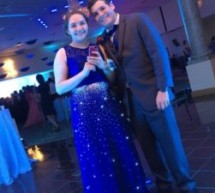 About So for my Junior prom, I really wanted a dress I had seen online that was blue with a sequin ombre, but it was out of my price range, and way too voluminous. My mom and I had made my Homecoming dress the year before, so we decided we could tackle a prom dress, and after some internet surfing lead me to discover the Arduino had a sewable model, I was sold on the idea of making my prom dress. We stocked ...
Read more

›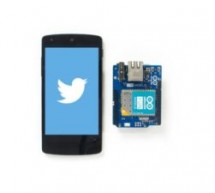 Story Description Display tweets with a certain hashtag on a led-matrix using an Arduino/Genuino Yùn or Yùn-Shield. We will use a Python script to log into twitter and check for updates. Configuring the Yun101/YunShield In order to connect your board to internet you first have to configure some parameters. Open your Arduino IDE and go to example -> Bridge -> YunFirstConfig If you are using a YunShield ...
Read more

›
Story Wiscore: Integrating Arduino with Alexa As part of the series of tutorials for the Wiscore Alexa AVS EVK, we will see how to integrate Arduino boards (Uno, Leonardo, Due etc) directly with Alexa Voice Service. The Wiscore board provides the means to communicate with other devices via the UARTs. We will in depth on how to enable one of the UARTs, connect an Arduino to the EVK and then communicate over ...
Read more

›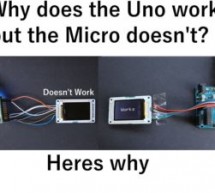 So back when I first started working with micro controllers, Arduinos mainly the most annoying this ever was when i would follow someones tutorial for a project and they would use the Arduino uno, I would be using the Arduino micro or something, i would spend like an hour wiring it up following the instructions piece by piece, get all excited to turn it on and as i do it just straight up doesn't work - the ...
Read more

›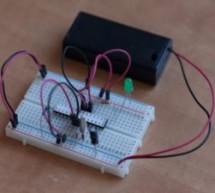 Story When it comes to portable electronics, one of the most important features is how to maximize the battery life. The ATmega328P, used on popular boards like the SparkFun RedBoard, Arduino Uno, and Pro Mini are actually quite power hungry. The RedBoard and Arduino Uno, draw around 15mA minimum, which doesn't sound like much but as you'll see in this project, we can drastically bring that down with just a ...
Read more

›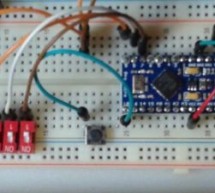 Story A Continuation of One Button Restart of a Stalled Raspberry Pi In a recent article, I showed how an Arduino Pro Micro can be utilized to send characters to the serial console of the Raspberry Pi Zero W. The Pro Micro was chosen because it is small, inexpensive, and easily acquired plus the integrated USB port provides a convenient way to easily upgrade the programming. (Always disconnect the ProMicro ...
Read more

›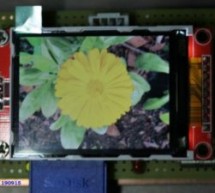 Story The main purpose of this project is to build a system based on chip ATMEGA328P, Arduino compatible, and interface it with a 2.2" QVGA TFT display using the library ILI9341. As an alternative to the self-build system you can use an Arduino Pro 3.3 V/ 8 MHz board or similar. This system works well and can be very useful for many applications, as data-loggers, graphic terminal, etc. A great advantage of ...
Read more

›