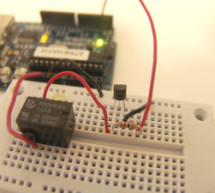 Let's get the math over right off the bat. There are a LOT of attempts to describe how Ohm's Law works, each one nerdier than the last. Here' one I like. Warning: SFWBN (safe for work but nerdy). V = voltage measured in volts - the difference in electrical potential. I = Current measured in Amps or Amperes - the rate of the flow of electrons. R = Resistance measured in Ohms (Ω) - opposition to the flow of t ...
Read more

›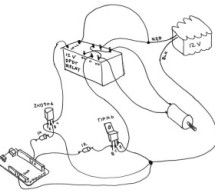 One of the simplest ways to get a motor to turn in both directions is by using a double-pole, double-throw (DPDT) relay. Along with the relay, this hookup requires two transistors and two Stamp pins, one for on/off control and the other for direction control. The diagram below contains the schematic for this setup. The DPDT relay is switching the direction of current flow through the motor to get it to turn ...
Read more

›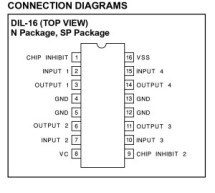 The most common method to drive DC motors in two directions under control of a computer is with an H-bridge motor driver. H-bridges can be built from scratch with bi-polar junction transistors (BJT) or with field effect transistors (FET), or can be purchased as an integrated unit in a single integrated circuit package such as the L293. The L293 is simplest and inexpensive for low current motors, For high cu ...
Read more

›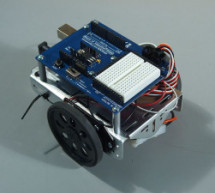 Servo Cable The continuous rotation servos that come with the BOE Shield-Bot have a 3-wire cable for connecting it to the power and controller. The black wire is the ground, the red wire is the power (positive) and the white wire (sometimes yellow, depending on the servo) is the signal wire. The signal wire is used to send the control signal to the servo. All three wires run together into a single, standard ...
Read more

›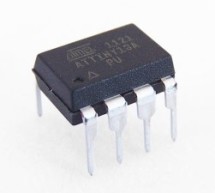 So there I was, browsing eBay, looking for some cheap deals on Atmel chips when i came across a pair of ATTiny13 chips for £2.50. I just had to have them! After all, how hard can it be? I needed a small chip to read servo signals from a hobby RC Receiver and control a laser output. Once they arrived it dawned on me that I actually had no idea how to program these little chips. Dom and I spent hours trying v ...
Read more

›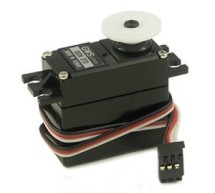 In this one, servo is programmed to be controlled by two buttons, one turns servo to the left and the other one turns it to the right. When the servo is turning, corresponding LED will be switched on to indicate the operation. Result: Because Arduino has built-in library for controlling servo, which makes servo a really easy kit to use. In this project, I will be using a servo to turn the IR sensor around c ...
Read more

›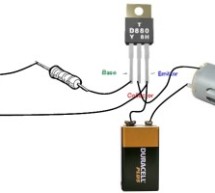 Here is how to connect a motor, a swtich and an LED to your Arduino and how to do some checking to make sure that everything works The strategy is to get the circuit going in stages, testing each part as you go. Once everything is wired correctly and can be either controlled or read by the computer correctly, then you can write the main program with confidence that all the pieces are working. LED Follow the ...
Read more

›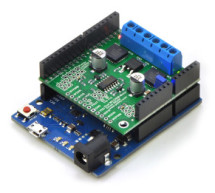 This shield makes it easy to control two brushed DC motors with your Arduino or Arduino-compatible board. Its dual MC33926 motor drivers operate from 5 to 28 V and can deliver a continuous 3 A per motor. These great drivers also offer current-sense feedback and accept ultrasonic PWM frequencies for quieter operation. The Arduino pin mappings can all be customized if the defaults are not convenient, and the ...
Read more

›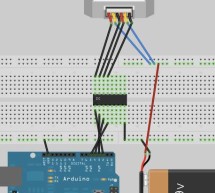 Stepper motors are not smooth - they move in "steps". Different motors have a different number of steps to make one complete rotation. You use software to step the motor forward or backward at different speeds. There are two kinds of stepper motor bipolar and unipolar - Unipolar will have five or six cables coming from them. Bipolar will always have four. They function the same but you need different chips ...
Read more

›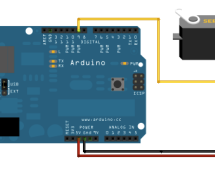 Sweeps the shaft of a RC servo motor back and forth across 180 degrees. This example makes use of the Arduino servo library. Hardware Required Arduino Board (1) Servo Motor hook-up wire Circuit Servo motors have three wires: power, ground, and signal. The power wire is typically red, and should be connected to the 5V pin on the Arduino board. The ground wire is typically black or brown and should be connect ...
Read more

›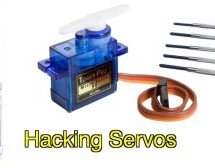 Hey guys! Since I've got my servos, I've had two that I set aside for hacking. So, coming to my favorite website for help, I was sorely disappointed when I couldn't seem to find any instructables on how to mod a micro servo. After viewing a few, I went to my workbench and got to work. I was very surprised when I opened up my micro servo and found it to be slightly different then the bigger servos. So, I dec ...
Read more

›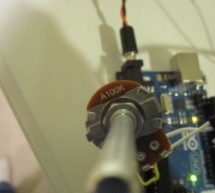 In this instructable, I am going to show you what a servo motor is, how to use it, and ideas for starting projects using it. I used arduino to control my servo, I added how to use a 555 in some of the later steps. Step 1: What is a Servo motor If you are like me, then you knew very little about servo motors, and how to use them, so we should start from the beginning. A Servo motor uses pulse width modulatio ...
Read more

›