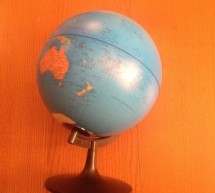 This instructable describes how to upgrade your globe to a motorized version. It looks amazingly better on the shelf when it is slowly rotating, and any demonstration with your kids (to explain the day/night cycle or the seasons) will gain in interest. No need to rotate the globe by hand while painfully holding the flash light with your teeth. The instructions correspond to the various parts I had at my dis ...
Read more

›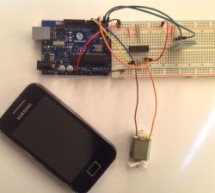 Hi guys, In this project we will control a DC motor with a smartphone via bluetooth. This project is great to learn more about: -DC motor -Interfacing Arduino with your smartphone -Bluetooth module -L293D you can visit my website for more electronic projects, interesting news and tips: http://randomnerdtutorials.wordpress.com/ Step 2: Schematics and common mistakes Two common mistakes: -You need to remove t ...
Read more

›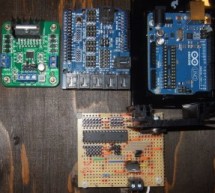 I am presenting a compact design of a stripboard Arduino board (DIYduino) that includes a 2A motor driver and has additionally the functionality of a sensor shield. The 2-channel version cost approximately $29.43 and is more affordable compared to $39.00 for a commercially available system consisting of an Arduino Uno, $21.50, a sensor shield, $8.50, and a motor shield, $9.00. The cost can be further reduce ...
Read more

›
Buildings account for 20-40% of total energy use in developed countries. Window shades (or blinds) can help to reduce building energy use and improve visual comfort (i.e., reducing glare and increasing daylighting). A recent study showed that occupants are fairly inactive when operating manual roller shades (O'Brien et al. 2013) which could lead to increased visual discomfort and increased heating and cooli ...
Read more

›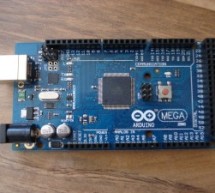 With our new project, JustAddSharks, we are very keen to support the development of open source control software for laser cutters. We are more than happy for people to modify our laser cutters, replace the control system with something suitably open source and then let us know how it goes. Realistically though we're going to have to figure these things out for ourselves so we can guide other people through ...
Read more

›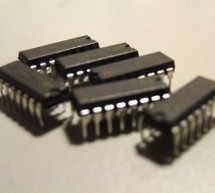 After long research and trial and error, I have came up to a new walkthrough regarding this nice chip, the L293D. Each project is one project and each one has its own unique power configurations, so you must be aware of the best battery choice and how to distribute voltage through your robot. I strongly advice you to read the following articles: Picking Batteries for your Robot Once you've decided on batter ...
Read more

›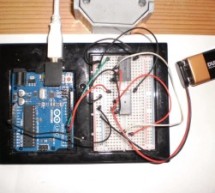 Connect the Arduino outputs with 5 volt power to the relay coils. Use a separate 9 or 12 volt battery for powering the motor.  Connect the 9 or 12 volt power to the relay contacts and the motor.  Be sure to avoid connecting the 9 or 12 volt power to any of the Arduino input or output pins. Write an Arduino sketch to run the elevator up and down in the center of the "hoistway" for a fixed length of time in e ...
Read more

›
Overview In this tutorial, you'll learn how to control a DC motor's direction using an H-bridge. To reverse a DC motor, you need to be able to reverse the direction of the current in the motor. The easiest way to do this is using an H-bridge circuit. There are many different models and brands of H-Bridge. This tutorial uses one of the most basic, a Texas Instruments L293NE or a Texas Instruments SN754410. I ...
Read more

›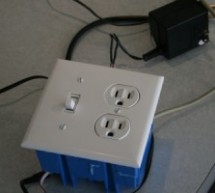 Introduction We designed a device that measures and graphs various aspects of AC power and acts as a computer-controlled remote switch. With the recent push for green energy and environmental friendliness, more and more people are concerned about their personal daily power usage. We developed a microcontroller-based device to measure AC power. The user will be able to insert the device between the wall sock ...
Read more

›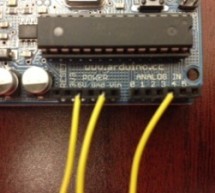 The photo depicts a speed controller, wired on a breadboard which allows you to vary the resistance in the potentiometer in order to, in effect, control the speed of the small DC motor. The big picture problem is creating an efficient PWM motor controller that allows for an analog variance of voltage across the motor. Solving this partially or completely is important because the process allows for a range o ...
Read more

›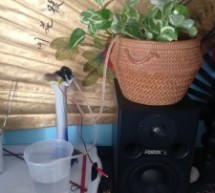 Have you ever wanted a little plant to brighten up your desk or home, but you're afraid that you'll forget to water it? Fear no longer! Using an Arduino, a scavenged wall-wart, and a peristaltic pump, you can set up your plant to be watered as often as you like, from a jug or any other vessel. To be as accessible to as many people as possible, this tutorial can be done without soldering. That being said, th ...
Read more

›
This is a trial and error / design and development process which I followed in developing a camera slider for creating time-lapse video clips on my DSLR camera. The idea came from using standard Aluminium extrusions I have available at hardware stores, and create a slider chassis / dolly which is able to slide along this extrusion. The Aluminium extrusion is what builders use for creating a smooth screed on ...
Read more

›