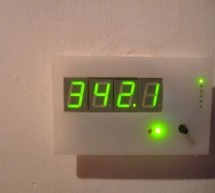 This page and linked pages detailed below document how to build whole house energy monitor that has a display for easy, quick access to current energy use information, usb datalogging for detailed long term data storage and Internet connectivity for online graphing. First a quick look at the installed setup: The Display The display unit consisting of 4 large green led 7 segments. On the right is a 6 mode – ...
Read more

›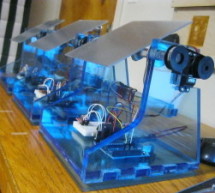 Introduction We aim to introduce young students to engineering and teach them about solar energy; by having them build a Helios as part of their curriculum. There is an effort in engineering to push energy generation away from the use of fossil fuels and towards greener alternatives. One option for greener energy is to use a device called a heliostat, which uses a mirror to direct the sun's light onto a tar ...
Read more

›
This is basic for your arduino projects, input switch read from digital input. When ever switch pressed, LED will turn on. [caption id="attachment_4235" align="aligncenter" width="600"] PushButton_arduino_code[/caption] Instruction; 1) Connect cathode lead of LED (shorter lead) to ground pin and anode lead of LED (longer lead) to pin 13. 2) Add switch to breadboard, connect one of the switch l ...
Read more

›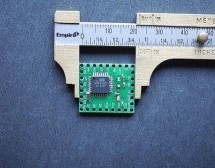 Tested ExtraCore boards and kits are now available for sale from Rugged Circuits. What is it? This Instructable will give you all the files and information you need to make your own Arduino Compatible in small surface mount package. It requires a board manufactured to about 9mil precision. I recommend having the board manufactured at BatchPCB.com, Sunstone.com or your favorite board house. We will be using ...
Read more

›
This example demonstrates how to debounce an input, which means checking twice in a short period of time to make sure it's definitely pressed. Without debouncing, pressing the button once can appear to the code as multiple presses. Makes use of the millis() function to keep track of the time when the button is pressed. Circuit image developed using Fritzing. For more circuit examples, see the ...
Read more

›
After I finished my last project,  I coudn't stop thinking how to build an AM receiver, that would also operate in conjunction with my little friend Arduino. To minimize a workload and complexity, especially with RF part of the circuitry, I come up to conclusion, that SDR (Software Defined Radio) is the best choice for hobbyist level project. There are 4 major functional parts so far ( work in progress! ): ...
Read more

›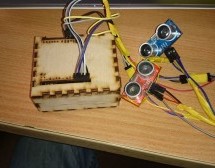 In this project you can cover your eyes and let your smartphone navigate you to avoid obstacles, the application is mainly a DIY navigation device for blind people. I knew that 1Sheeld is about to launch a new text to speech shield, and so I contacted them to let me use it in this project and they accepted since I'm one of the early Kickstarter backers :D By using 1sheeld I made the text to speech part by o ...
Read more

›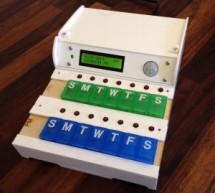 Back in January 2014 I was at a meetup of Baby Boomer Makers at TechShop in San Carlos, California. We were going around the table, each taking a turn to talk about projects we'd like to do. Bob spoke up to describe a problem his elderly mother was having - she couldn't remember to take her medicines on time every day. Each week Bob found that his mother had either forgotten to take her pills one day, or sh ...
Read more

›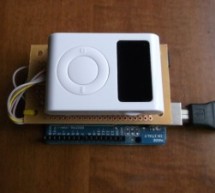 I've been visiting local convenience store (Dollarama, here in Montreal, Canada) and notice nice looking FM Radio, just for only $3. Why not to try to interface it to my lovely Arduino? Idea looks quite challenging, the same time what is the point in interfacing a DSP radio shield to arduino? I don't need a radio, I want to have fun experimenting with it, so  lets go to the bare metal! You, probably, could ...
Read more

›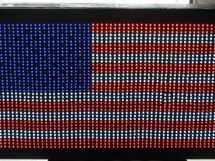 USA flag constructed using a total of 2,301 diffused red, white and blue LEDs completed with Arduino sketch animations, I hope this instructions helps anyone who wants to try this out. This flag can be displayed during the 4th of July, memorial day or during Christmas. If you find this project interesting and you do something similar by making either the hardware or the Arduino software codes better, please ...
Read more

›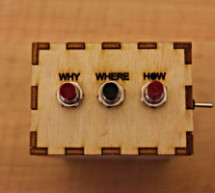 So, I manage a creative technology lab at California College of the Arts. It's essentially an educational hackerspace for art and design students. Pretty awesome, right? After graduating from the University of Minnesota with a degree in mechanical engineering, I was desperately trying to find a job that would allow me to use my technical skills in a creative way. It's a hard job to find and I ended up getti ...
Read more

›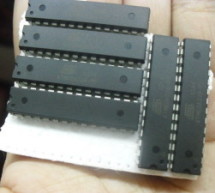 Frugal Engineering is the best way forward for science. If you're interested in making some arduino's from scratch , you've come to the right place. You can see a video tutorial of this instructable : here It will supplement any loopholes or doubts you may have. Lets start with an introduction on what we'll do in the next step. Step 1: How well could it be...if I got an Arduino for free.. INTRODUCTION : Que ...
Read more

›