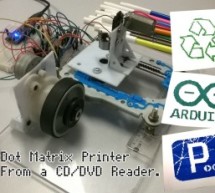 Hey! Some time ago while going through the pages here in Instructables, something catch my attention, a printer made of a CD reader, and i was amazed. I thought: "This is incredible, I have to make one!" I know that these kind of projects don't always receive a "I made it", because of its degree of difficulty, so I tried to make mine easier. This project was started more than a year ago, because of the lack ...
Read more

›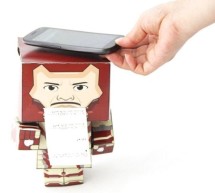 Paper Man is a machine comprised of Arduino, NFC Shield, thermal printer and a papercraft shell—Iron Man. Thanks to the NFC Shield, you can directly sent messages from your mobile to the paper man, and the paper man will spit it out by printing with the thermal printer. The following video shows you the details of how Paper Man works. Step 1: Preparation [box color="#985D00" bg="#FFF8CB" font="verdana" font ...
Read more

›
A few years ago I saw an Instructable where Groover had used a pair of DVD-RW drives to make a pocket laser engraver. Inspired by the idea, driven by the recent purchase of a full-sized 50 watt CO2 laser cutter, and roused by the launch of the Microcontroller contest I took the decision to have a crack at making my own mini laser engraver. I have called the project the MicroSlice. What are the features of t ...
Read more

›
The wife is into raising chickens and now that the daylight savings is getting near she wanted a way to keep the egg laying production in high gear.  According to the material that she reads, chickens will maintain their egg laying production if they get 12 – 15 hours of daylight. I thought to myself, what a great opportunity for me to put together a DIY electronics project that would also be green.  I want ...
Read more

›