The watch The Texas Instruments eZ430 Chronos is a cool gadget. It has bidirectional radio communication, and a whole bunch of sensors: temperature, pressure, acceleration. In fact, it is a development kit for the MSP 430 (a low-power microcontroller), that TI packaged as a watch (pure genius!), and delivered with plenty of tools. Its firmware can be modified to implement new features into the watch. Even w ...
Read more

›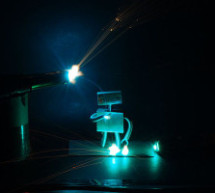 We have all seen the sweet videos on the tube! You know the magical water fountains that seems to "freeze" the water droplets in mid air, or even make them go backwards! I've been fascinated by these "magical" thingamabobs  for quite some while now, and a couple of days ago I decided to make my very own. Follow me through fire and flames (no, not really, but through failure and success) and I'll show you ho ...
Read more

›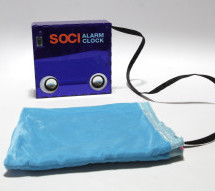 What it is: Sometimes we want to send special messages to the ones we love but they are sleeping. Soci Alarm Clock allows you to record a message from your browser and send to your beloved's alarm clock. They just have to put it near bed, with the soft mat under the pillow. How it works: Soci Alarm Clocks runs in a node server. There is a browser interface in which users can login and see if their partner i ...
Read more

›
This is my take on the clasic Pong clock with an RGB back light that changes every time the date is displayed. A big thanks to mrnick1234567 and his http://www.instructables.com/id/Pong-Word-Clock/ I did want the light to change randomly through the day but it made a mess of the coding for the clocks. The latest version simply selects a random combination of Red, Blue and Green and will change the back ligh ...
Read more

›
I've seen various Arduino driven Etch-A-Sketch clocks on the web , but none with instructions (is it some kind of secret? Is someone planning on making it rich in the Etch-A-Sketch Clock global market?). I've used Arduino, but never used stepper motors, real time clocks, never coded to this level (turned out quite simple really), and never really built something from scratch. I took the code from someone wh ...
Read more

›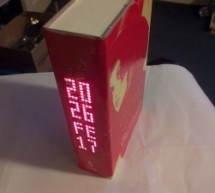 This book clock was inspired by florinc and the impresive selection of clocks like the wise clock3 etc http://www.instructables.com/member/florinc/ My girlfriend likes reading books and there is always a pile of them around the house, however to be able to build this for her birthday present I had to source the book from a second hand shop, looking for a nice chunky one that the clock could sit nicely insid ...
Read more

›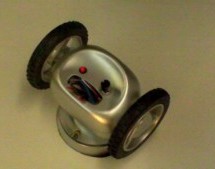 Age Group: 13 - 18 My experimental rover that I built from a Roll-A-Way alarm clock that was on clearance for $5. It can be controlled via the numeric section of a keyboard when the serial port is connected to a computer or a Wii Nunchuck attached directly to it, using either the joystick portion, or the accelerometer while pressing the bigger button. It uses one of my customized Ardweeny and an H bridge L2 ...
Read more

›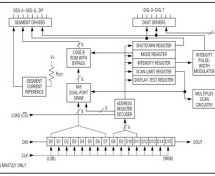 Introduction This design project utilizes an Arduino MEGA2560 with an ATMEGA1280-16AU microcontroller to create a digital clock.  The clock will be able to save time when disconnected from power, and it can be powered from a USB connection or from the wall outlet.  The clock displays the hours, minutes, and seconds with an AM/PM indicator.  The digital clock design should meet all of the required design spe ...
Read more

›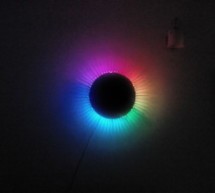 One of my clocks stopped working – and it happened to be a clock my wife likes a lot. Went to the repair shop and the guy said that he didn't have the spare parts and could not repair this. So – I thought – why not build an LED clock – I had tons of LEDs and an RTC module just waiting to be used. The original plan was to make a charlieplexed LED clock – 60 LEDs working off 9 pins and 12 LEDs working off 4 p ...
Read more

›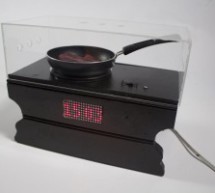 This is a project I came up with that was inspired by my love for bacon! This is an alarm clock that is designed to wake you up with the smell of bacon. With the help of an arduino the alarm clock will already have the bacon aroma filling the room to wake you up before the alarm, or it will make you just want some bacon when the alarm goes off. Step 1: Materials 1. Arduino Uno (can be found at Newark/Elemen ...
Read more

›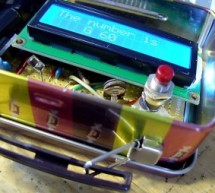 Bingo! My granddaughter enjoys playing Bingo, so I went out and bought her a cheap set at a local discount store. The cards and the markers are fine, but the spinner disk for selecting the numbers is a piece of garbage. It flew apart about ten minutes into the first game. True, I could have gotten a more expensive Bingo game, say for $10 or so, one that uses a clever little hand-cranked cage and teensy wood ...
Read more

›
Welcome ladies and gents! As an entrepreneur, I'm always looking for great projects to share.  Myself and two other classmates recently put together a project for our Master's of Engineering program in Technical Entrepreneurship, and we're thrilled to share our vision with you.  Remember that old Connect 4 game sitting in your basement/closet/chest/Batcave?  You've always wanted to upcycle that into a funct ...
Read more

›