If your school, or kids school, or other location relies on a central master clock that is broken, you may have a use for this device. New master clocks are available of course, but school budgets are under extreme pressures, and it really is a satisfying project if you have the necessary skills. This master clock controls the signals sent to the slave clocks, and keeps them synchronized. The firmware in th ...
Read more

›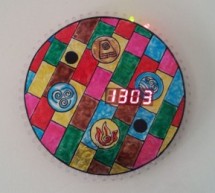 This is my second instructable. I just had a mood of making a digital watch. But wanted to make it a learning process. I already had a sanguino i could have easily used that Atmega644 chip. it would have been more than enough.  But i wanted to try burning a Arduino bootloader and see if i could make it work. Well i did. I used a Atmega168 for this project. I used 4 seven segment displays to display time in ...
Read more

›
With this project you can build an RFID time-clock system to keep track of employees, children and more. Updated 18/03/2013 Recently I was listening to a friend who has three teenage children, of whom needed to arrive home before their parent. Unfortunately the parent needs to work all day and arrives home in the evening, and they lamented not being able to check when the children had arrived home. After a ...
Read more

›
Arduino projects, running stopwatch on arduino. Arduino projects, running stopwatch on arduino. Parts List; 1) 1x 16×2 parallel LCD display (compatible with Hitachi HD44780 driver) 2) 1x Arduino 3) 1x 10kΩ potentiometer 4) 1x 10kΩ resistor 5) 1x switch 6) Jumper wire Instruction; 1) Connect all jumper wire as shown in diagram. 2) Connect digital input from switch to digital pin 2. Upload this code to your a ...
Read more

›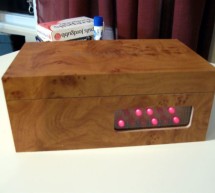 This Instructable will show you how to build an binary alarm clock, with a touch sensor snooze button. This is my first instructable and my first real arduino project, I hope you like it! I bought an arduino a while back and I think it's really nice, but I haven't really done anything useful with it yet, so now I thought it was time to make a bigger project. I decided to do an alarm clock since my old one i ...
Read more

›
A month ago I knew nothing about Arduino and now.....my first project! Looking back, this project combines allmost all of the tutorials that I have read in this short period: blinking LED, push button, piezo and LCD display. A useful project for every beginner! I have made this device for some of my friends who have a hard time admitting how fast alcohol influences their driving abilities. It will test you ...
Read more

›
In some point in the life of every electronics hobbyist the need to make a clock is borned, in my case it was about a month after I soldered my first part on a board, but back then I didn't have the right tools, parts and knowledge to do such a thing. But after about 2 years I got all the things I didn't have back then and I was ready to make my first digital clock, and with all the LEDs I had left over fro ...
Read more

›
The initial project, and certainly the one to which many were inspired is that of Doug Jackson. http://www.instructables.com/id/The-Word-Clock-Arduino-version/ also inspired by http://www.highonsolder.com/blog/2011/1/8/arduino-word-clock.html  http://www.instructables.com/id/Sleek-word-clock/ Step 1: The Materials The list of materials for the board depends on how you plan to make the electronics, if you wa ...
Read more

›
The wife is into raising chickens and now that the daylight savings is getting near she wanted a way to keep the egg laying production in high gear.  According to the material that she reads, chickens will maintain their egg laying production if they get 12 – 15 hours of daylight. I thought to myself, what a great opportunity for me to put together a DIY electronics project that would also be green.  I want ...
Read more

›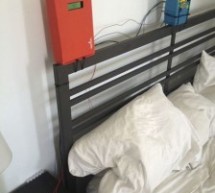 Waking up to a buzzing alarm clock sucks. I'm one of those people who doesn't like to wake up before the sun is out (or has been out for many hours). So what better way to make waking up fun than having a bubble party in bed! Using an arduino and a commonly available bubble machine toy, you too can wake up to the joy of bubbles. Step 1: Tools & Materials The Parts (you can definitely substitute for stuf ...
Read more

›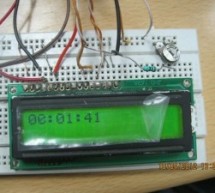 The Need: Last week around at work I had another usual un-usual  problem to face with.  Having to make lots of mechanisms n components to work with-in seconds or fracs at times I kind-of knew this was always coming. And invariably so my poor mind couldn't think of anything but Arduino for a handy solution that should be compact, flexible, highly customizable, rugged and most importantly easier to work aroun ...
Read more

›