GoFly is a project based on PNA (car navigation devices with Windows CE), LK8000 tactical fligh computer software and variometer (altimeter) external input based on Arduino board and pressure sensor. Why? -You can build this for about 150$, -Your ordinary PNA (Personal Navigation Assistant) changes to really nice, high end flying computer, with lot of features and Arduino based altimeter and variometer let ...
Read more

›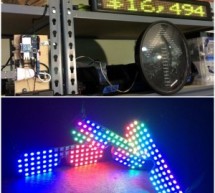 The Arduino Yún is a curious addition to the Arduino family. There is a fairly widespread community surrounding the Arduino concept, platform and software. There's another popular community dedicated to hacking and improving inexpensive wireless routers, which often run Linux. The Yún combines the two...it's basically an Arduino Leonardo housed on the same PCB as an Atheros AR9331 wireless router (commonly ...
Read more

›
I just got a new go kart engine, i went from 6hp to 10hp. This new kohler engine I got I think was not built to put on a go kart, so I had some trouble finding a way to attach the gas petal. Well after a few days of not really figuring anything out, I remembered that I had gotten an arduino about a week ago, and maybe I could use this to help me out. Step 1: Power and safety circuit below is a diagram of ho ...
Read more

›
Build a simple Arduino powered Traffic Light with us! This instructable is meant to walk you through almost every step, but there are a few assumptions. Read over the intro and the first step to make sure you are fully prepared! This is the breadboard version, a more realistic traffic light will be generated soon. Please leave comments - tell us if things are confusing! Other Helpful Things: - Good lighting ...
Read more

›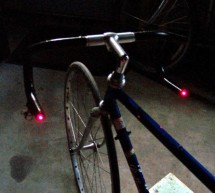 This project was inspired by a very cool kickstarter called Helios Bars. Essentially what this project does, is put an arduino, LEDs, and buttons into your bike handlebars. The LEDs can be used as turn signals, brake lights, or display ambient colors while riding. It's fun, cheap, and a good introductory to LEDs and arduino. The coolest thing though is that the project can be completely enclosed in the hand ...
Read more

›
After working with the arduino and not knowing what the heck I'm doing I made Another simple traffic light. I looked around the web to find one that looks about normal and came across none. They seemed too fast. So, I found and modded some code to make this work. The coding is pretty simple. Step 1: The Parts 1 - Arduino (Obvious) 1 - Breadboard 6 - 270 ohm resistors 2 - Red LED 2 - Yellow LED 2 - Green LED ...
Read more

›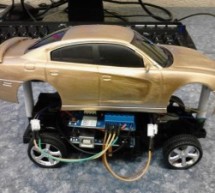 My questions for the Make-to-Learn Youth Contest :) What did you make? This goal of this project was to take commonly available electronic equipment and create an inexpensive, self-controlled vehicle. In simpler terms, this is an attempt at basic autonomy. It uses an arduino logic board coupled with a cheap remote control car along with a 9 volt power supply to accomplish this. How did you make it? The idea ...
Read more

›
Drifter is based on a cheap RC toy car I found at Toys'r'us, named 'Fast lane Monster Drift'.  I think it's the same model Frits has been used in an episode of TLIHR. It doesn't work well, you get what you pay for. But it is a good hacking platform. There is no much space left for additional electronics, but a Arduino Pro Mini fits very well on the rear axle. The onboard electronic is as usual very primitiv ...
Read more

›
Arduino Police Strobe Light effect, another simple variation of blink code. Arduino Police Strobe Light effect, another simple variation of blink code. Parts List; 1) 2x 5mm red LED 2) 2x 5mm blue LED 3) 1x Arduino 4) 4x 330Ω resistor 5) 1x 10kΩ potentiometer 6) Jumper wire Instruction; 1) Connect all LED as diagram below, make sure cathode lead of LED at ground wire. 2) Connect all 330Ω resistor to anode l ...
Read more

›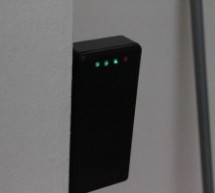 My car has only parking sensor for the Reverse, so when I enter the Garage there is no way to know if I am close enough to the wall to allow the door to close or too close that I can hit the wall with the car. So, decided to build a parking sensor that will be fixed on the garage wall. One of the limitations that I got is that there is no power nearby, so the parking sensor had to be battery powered. Starte ...
Read more

›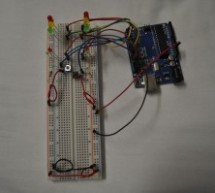 This is a beginners project for the Arduino. I am using the Arduino Uno but should work with little or no modification on other arduino models. Setting up the hardware is very easy. This project is more of a training tool for learning how to program a timer list while listening for a button press. Parts you will need. - Arduino - Solder-less Breadboard - 10 LEDs --- 2 Red --- 2 Yellow --- 2 Green --- 2 Smal ...
Read more

›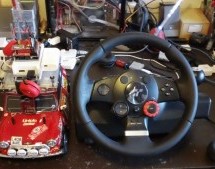 IP Control Car was launched in 2001. I make the similar function car utilizing commercialized products. The concept of Car No.02 is to utilize commercialized products, and I am an amateur in electrical. So, do not blame me that the system is not sophisticated, i.e. servo & speed controller control system and webcam system are not integrated, or 4 different types of batteries are used for R/C Car(7.2V), ...
Read more

›