Arthur English's group at Emory has developed a custom device that they have used for stimulating peripheral nerves optically in anesthetized mice using a standard optical fiber. The device is compact, rechargeable battery-operated, and controlled either manually or by computer using an analog input. Essentially, laser LED illumination is coupled to an optical fiber by a collimator and can be attached to a ...
Read more

›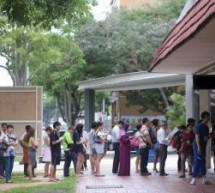 Waiting hours in queue is history, SmarQ will update you the current queue status and alarm you when it is almost your turn to be served. Story Waiting hours in queue for your turn to be attended is a waste of time.  SmarQ allows you to take a queue number with a press of button. You can go away for a while to do other business in the middle of the waiting. SmarQ will update you the current queue status and ...
Read more

›
Abstract The Arduino inbuilt 10 bit ADC, can be used for constructing / measuring the 0Volt to 50Volt Digital Volt Meter. Popular MAX7219 display driver, connected with Arduino Uno will be used for displaying the measured voltage. This voltmeter can read only DC voltage. Parts and components Arduino Uno board Max7219 4 Digit 7Segment Common cathode displays = 1 Nos Or Max7219 assembled board Resistor 27 K = ...
Read more

›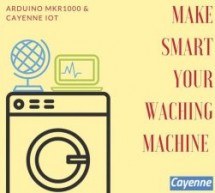 If also you, like me, put your vest on the washing machine and wait the best moment for wash the clothes... make SMART your Washing Machine. Story If also you, like me, put your vest on the washing machine and wait if is the best moment for wash the clothes, also you have a problem... like me. The best moment for me is when the cost of electricity is low, in Italy this happens at certain hours of the day, w ...
Read more

›
4 Channel RF remote built using PT2262 and PT2272-M4 IC from Princeton technology. PT2262 used as Encoder (Transmitter) and PT2272-M4 Decoder (Receiver) ICs are heart of the project. The receiver provides 4 channel Momentary outputs. All outputs are TTL level can be interface with other circuits or relay board. Transmitter works with 5V to 12V DC. Receiver works with 5V DC. When any of SW1-SW4 (S1-S4) tact ...
Read more

›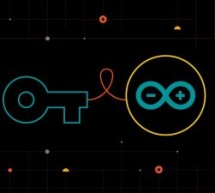 If there is sensitive data that you want to keep private when sharing a sketch, add a secret tab and store your private info there! Story Often in your sketch, there is some sensitive data that you'd like to keep private, which could accidentally become public when published on GitHub or when you share your sketch with someone else via URL. This sensitive information may include Wi-Fi network names and pass ...
Read more

›
Description TritiLEDs are always-on battery powered LED glow lights for general night-time marking use. Radioactive gaseous tritium light sources (GTLSs) are allowed in the United States in several consumer product categories, including watches, compasses, and gun sights, but general-purpose markers are considered "frivolous" and are prohibited. Leveraging advances in LED efficiency, battery capacity, and m ...
Read more

›
Need to organize your coins? Get some help with this project. Story Preview I made an IoT APP for coin with sorter, with a lot of inspiration on Math and Physics, I made this because as maker I need an interactive way to make profit when going out to show projects, this can be a great add up for arcades, faires, or fashioned music player. The chocolate Genuino Easter egg is a small reward you get if you man ...
Read more

›
Inrush current or input surge current refers to the maximum, instantaneous input current drawn by an electrical device during its initial turn on. Power converters also feature high inrush currents relative to their steady state currents that may be several times their normal full-load current when first energized. The inrush current of a power converter is typically the charging current of the input capaci ...
Read more

›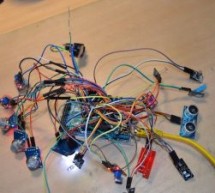 This is the "Sensometer", a great example of IoT! Get all sensors working at once! Story About This Project Hey!! I'm Neoxelox and I will show you the "Sensometer", a great example of IoT! This project has 22+ sensors; "+" because I have more sensors coming! :) Also it has an IR Emitter, so I can pull Up/Down/Stop my blinds (yes my blinds have IR ). The project is powered by two Arduinos: Mega and MKR100. T ...
Read more

›
In Embedded system design, seven segment displays are playing a major role as numerical visual indications. Seven segment LED displays are brighter, more attractive and provide a far viewing distance as well as a wider viewing angle as compared to LCD displays. Its available wide dimensions (0.3 inch to 6 inch) and different colors (RED, GREEN, BLUE, ORANGE, WHITE). It can display digits from 0 to 9 and qui ...
Read more

›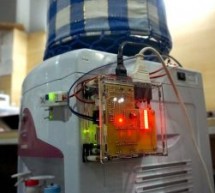 This project is a platform for drinking water monitoring and analytics, consists of IoT device, cloud, and mobile and web app. Story Background This project focuses on one of the most vital nutrient for our body, drinking water. In Indonesia, the term "gallon" refers to an infrastructure for drinking water: water dispenser, and replaceable water bottle, as apparently the water bottle measurement is in gallo ...
Read more

›