Reverse engineering the popular 555 timer chip (CMOS version) This article explains how the LMC555 timer chip works, from the tiny transistors and resistors on the silicon chip, to the functional units such as comparators and current mirrors that make it work. The popular 555 timer integrated circuit is said to be the world's best-selling integrated circuit with billions sold since it was designed in 1970 b ...
Read more

›
In this post I will document an OCXO upgrade board I designed for the Fluke/Philips PM66xx line of frequency counters. Introduction A few months ago I purchased a Philips PM6674 frequency counter on eBay. It's an older 9 digit counter with two channels that has a maximum input frequency of 550MHz. The design feels dated compared to more modern counters, such as my Agilent 53131A. However, it is still a full ...
Read more

›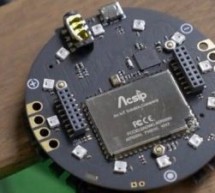 ReSpeaker Home Automation Sample using Arduino MKR1000, Microsoft Cognitive Service Speech API, Api.ai and MQTT Story Probably you all heard about ReSpeaker, it is a hackable open hardware voice inteface. It is a development board based on Mediatek's MT7688 WiFi module and runs on OpenWrt. You an program it using Arduino, Python, Node.js, Lua and C/C++. ReSpeaker also supports various hardware add-ons like ...
Read more

›
This one is an interesting one, it's something we've been looking at for a while and figuring out how to solve it. We have sets of speakers and projectors and the users keep losing the remotes, or misplaced/stolen. Usually this wouldn't be a problem, we'll just contact the supplier or manufacturer and order replacements. Except we can't any more. We have a set of Vision AV-1000 wall mounted active speakers, ...
Read more

›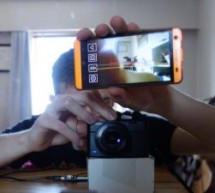 Camera trigger powered by Arduino MKR1000 and controlled by the app. Let the algorithm take the best shots. Story Shutterino - control the camera's shutter with a sensor-sensitive algorithm. Powered by Arduino MKR1000. I want to make a stop motion short film similar to "Pacer" but I'm nowhere close to having artistic skills to do it. I hope that programming skills will come to rescue. Let's have the algorit ...
Read more

›
ESP8266 is a great thing for starting to Wifi And IOT It is also cheap and be used for making cool projects connected to the Internet .Learn how to make a simple IOT Project with it .The ESP8266 WiFi Module is a self contained SOC with integrated TCP/IP protocol stack that can give any microcontroller access to your WiFi network. The ESP8266 is capable of either hosting an application or offloading all Wi-F ...
Read more

›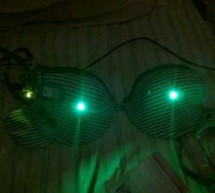 Sexy bra using Arduino MKR1000, Neopixels, and controlled from your smartphone. Story Motivation Many makers sacrifice their social life to play with devices and spend many hours and days making fun things. However, the non-maker do not understand that a robot is something beautiful even if there is a breadboard, components and noise in this tinny thing. Wearable devices are an opportunity towards the recon ...
Read more

›
University of California, Irvine researchers have invented nanowire-based battery material that can be recharged hundreds of thousands of times, moving us closer to a battery that would never require replacement. The breakthrough work could lead to commercial batteries with greatly lengthened lifespans for computers, smartphones, appliances, cars and spacecraft. Scientists have long sought to use nanowires ...
Read more

›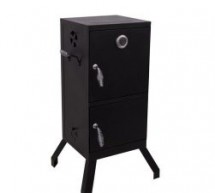 Use an Arduino MKR1000 to maintain a constant temperature in a charcoal smoker and allow monitoring over Wifi, Story The Backstory Most serious BBQ smokers know that the best flavor comes from using charcoal to heat their smokers. Propane and electric smokers have better temperature control, but lose that charcoal flavor. As a heat source, charcoal can be a pain. You need to constantly monitor the temperatu ...
Read more

›
If you're like me, you don like buying stuff that's ready-to-go, but rather build one yourself. We usually spend more money, but it's way more satisfying ? I really didn't want to buy an overly expensive 32ch FPV LCD receiver, so I made my own DIY 32ch FPV 5.8ghz LCD, that is compatible with EVERY transmitter on the market now. Lets begin! First, crack open that LCD, and look what's inside. I desoldered the ...
Read more

›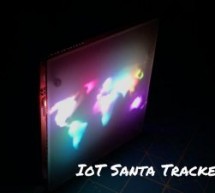 Use MKR1000 to show the Santa location in real-time on a colorful world map made of neopixels. Story Hohoho... Santa is here! Every year the Christmas Eve Santa Claus sets out on a journey travels around the globe and sends out presents to all the children around the world. But would it be cool to know where the Santa Claus is at that day? MKR1000 Santa Tracker to the rescue! You may already know there are ...
Read more

›
ulibSD It's a library for use SD cards in SPI mode with uControllers, entirely writtenin C. This library can work with SD cards and also has the possibility to emulate the behavior in a PC file (GNU/Linux) using the macro _M_IX86. It's for debugging purposes. The data transfer is oriented to 512 byte size, remember this. Public methods ulibSD has four public methods: SD_Init: Initialization the SD card. SD_ ...
Read more

›