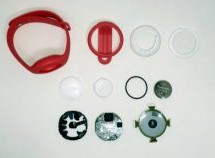 For this first edition of the hardware teardown, we're dissecting technology and lifestyle brand Withings' cheapest activity and sleep tracker: the Withings GO.   Since they launched their first connected weighing scale back in 2010 (the WiFi Body Scale), I've been a big fan of Withings. They make beautiful products that integrate seamlessly with their online platform and that seem to have a very decent li ...
Read more

›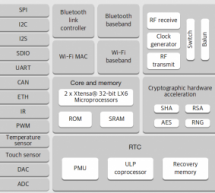 It has been about one year since the announcement of ESP32 SoC and the beginning of its beta testing for some developers. Last Month we covered the release of ESP-WROOM-32 module datasheet,  which promised that "New SDK features, tutorials and example applications will be released over the next few months.". The ESP-32 datasheet was released at the end of August. So let us discover the details of ESP-32 SoC ...
Read more

›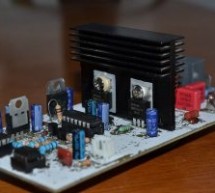 The mighty Class-D amplifier—build one yourself and be amazed by its efficiency. The heat sink barely gets warm! Have you always wanted to build your own audio power amplifier? An electronic project where you not only see the results but also hear them? If your answer is yes, then you should continue reading this article on how to build your own Class D amplifier. I will explain to you how they work and the ...
Read more

›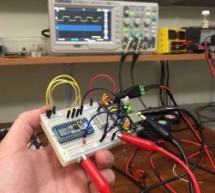 Today I made a high frequency multiplier using a single component: the ICS501 PLL clock multiplier IC. This chip provides 2x, 5x, 8x (and more) clock multiplication using an internal phased-lock loop (PLL). At less than a dollar on eBay, $1.55 on mouser, and $0.67 on Digikey, they don't break the bank and I'm glad I have a few in my junk box! I have a 10MHz frequency standard which I want to use to measure ...
Read more

›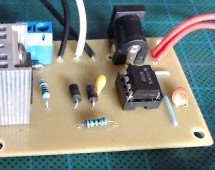 While making my mini table saw I bought a 12 V motor speed controller module from eBay. Fair enough, I thought ... that was an easier and straight forward solution. But then I decided to make my own. I did some hunting around on the interweb and found a pretty good starting point in Circuits Today, but then, I needed to make some modification and tweaking of the circuit. I wanted to add in a toggle switch, ...
Read more

›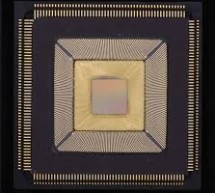 Researchers want to give a 25-core open-source processor called Piton some serious bite. The developers of the chip at Princeton University have in mind a 200,000-core computer crammed with 8,000 64-bit Piton chips. It won't happen anytime soon, but that's one possible usage scenario for Piton. The chip is designed to be flexible and quickly scalable, and will have to ensure the giant collection of cores ar ...
Read more

›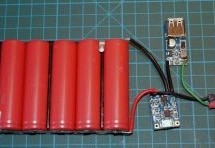 A situation many can relate to: an empty smartphone battery and no outlet around! That's exactly why I recycled an old laptop battery into an USB power bank. Follow the link for the full article with close ups of the electronics and insights into the building process. This article will show you the basic powerbank circuit consisting of Lithium cell charging circuit, boost converter and toggle switch as well ...
Read more

›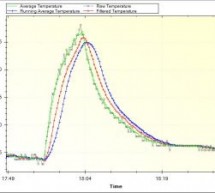 Measurements from the real world often contain noise. Loosely speaking, noise is just the part of the signal you didn't want. Maybe it comes from electrical noise: the random variations you see when calling analogRead on a sensor that should be stable. Noise also arises from real effects on the sensor. Vibration from the engine adds noise if you're measuring the acceleration of a go-kart, for example. Filte ...
Read more

›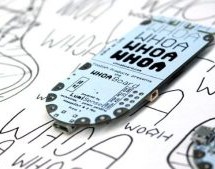 Whoa? Turn any EL (Electro-Luminescient) material into a touch sensor with no additional hardware. It's an open prototyping platform for wearable electronics! Open source and Arduino IDE compatible. There are many different EL materials, including EL paint, EL panels, EL tape, EL wire.  They have been integrated into a variety of applications, from motorcycle jackets, to masks, to cars. The Whoa Board makes ...
Read more

›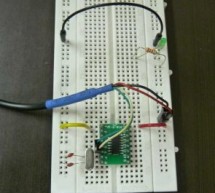 Now that the PC's com port or Serial port is almost obsolete there is quite a lot of requirement for USB to TTL or USB to RS232 converter. USB to TTL converters are required for interfacing microcontrollers to PC it is also required for loading code in Arduino Mini, setting/modifying ESP8266 firmware. Over here we are going to make a do it yourself (DIY) USB to TTL Module on a breadboard. Lots of USB to TTL ...
Read more

›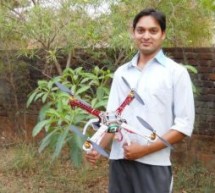 "Drone The Quadcopter" is an featured UAV. I design my project with F450 arm in X-mode design. The full operation takes place via a Flysky FSCT6 remote control unit which gives a better operating range of 800 Meter to 1.2KM. If you are a beginner in this field then you are on the right place. The ultimate goal of our project is to learn aerial vehicles which can be flyover a long height and over a long rang ...
Read more

›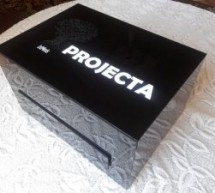 About From USA, Europe, China, and from Japan to India; from the Middle East and Hong Kong, we have been looking to find a creative solution for the most critical issue in electronic design: (PCB Fabrication). When you want to turn your innovation from a mere idea to a real product, you won't have to spend days in prototyping or weeks waiting for factories in order to see your dream becoming a reality. Our ...
Read more

›