The Z-Wave Alliance, an open consortium of leading global companies deploying Z-Wave, was proud to announce iBlinds as the October 2015 winner of its global IoT developer competition. The Problem If you live in a house, or even a multi-room apartment, you know how annoying it is trying to control the blinds on every window. You wake up in a dark room and have to use an artificial light before letting the su ...
Read more

›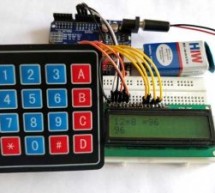 Programming is always fun and Arduino is a wonderful platform if you are just getting started with Embedded programming. In this tutorial we will build our own calculator with Arduino. The values can be sent in through a keypad (4×4 keypad) and result can be viewed on a LCD screen (16×2 Dot-matrix). This calculator could perform simple operations like Addition, Subtraction, Multiplication and Division with ...
Read more

›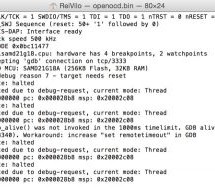 Arduino M0 Pro The Arduino M0 Pro —initially called Zero Pro— board is a major revision of the Arduino line as it is the first Arduino board to feature a debugger. The board is designed around the 32-bit ARM Cortex-M0+ SAMD21 from Atmel and built in Italy. The EDBG chip from Atmel provides the debugging capabilities. The SAMD21 MCU features 256 kB of Flash and 32 kB of RAM and runs at 48 MHz. This is a huge ...
Read more

›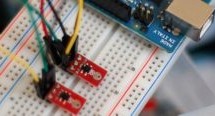 The QRE1113 is a common reflectance sensor often used in robotic line followers. The sensor works by shining an IR LED down and seeing how much of that light bounces back using a phototransistor. Because dark colors will bounce back less of the light, the sensor can be used to tell the difference between white and black areas. So an array of these can be used to help a robot determine where a dark line is o ...
Read more

›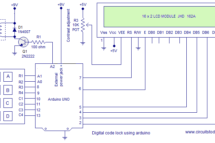 We have published a digital code lock using arduino some weeks before. This one is a little different. The earlier version was based on a defined password, where the user can not change it. Moreover there was no LCD display interfaced with the project to output lock status. This project is a much improved version of the same digital code lock which comes with a user defined password and LCD display. The use ...
Read more

›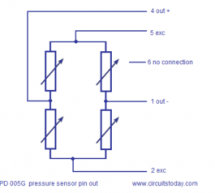 This article is about interfacing  pressure sensor to arduino. The pressure sensor used here is SPD005G from Smartec . SPD (Smart Pressure Device) is a series of silicon based pressure sensors suitable for industrial as well as house hold applications. These sensors are generally available in plastic inline or dual inline packaging. SPD sensors are generally available in two operation modes namely gauge typ ...
Read more

›
In this article, we are going to see how to interface GSM Module to Arduino. There are different kinds of GSM modules available in market. We are using the most popular module based on Simcom SIM900 and Arduino Uno for this tutorial. Interfacing a GSM module to Arduino is pretty simple. You only need to make 3 connections between the gsm module and arduino. So lets get to business! A GSM Module is basically ...
Read more

›
I built this Arduino radar project, where I control the brightness of an LED with my breath. In this tutorial, I will show you exactly how to do it. It was an experiment to get the XeThru radar to work with Arduino. I plan to expand on this later, and build more useful applications. And I will share with you how to connect the hardware, and how to create the Arduino code. Just to be clear: This is not a son ...
Read more

›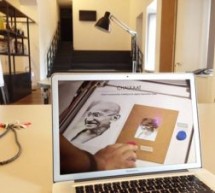 CNC/Laser cutters are invariable tools of modern day fabrication and there are a lot of open source DIY laser cutter projects that you can make. They are now being widely used in industrial applications at a more personal and mass consumer level. But the cutters today have an indirect interface involving external computers. I can explain this better with an example. Imagine you want to cut a leather bracele ...
Read more

›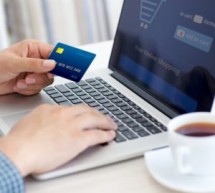 1.Instant Quote Some Online Manufacturers supply instant quote, so that people can get an approximate price for the boards they specified.In this way,the customers or the purchase team will know whether the price under their budget or not.It's really convenient because they don't need to contact with the sales.As i know,some online PCB Manufacturers such as allpcb,4pcb,wellpcb provide this service currently ...
Read more

›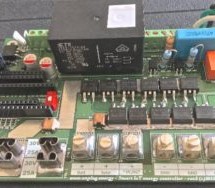 Power plant in toolbox size: the new UNplug power generator can be carried around easily. This is the fully functional prototype - currently only the H4 solar connectors are still on order. I just got the green side panels but need to find the right screws first. The new design includes: 1500W pure sine wave inverter, sealed lead acid or lithium type batteries in a sturdy metal case with a total weight of 7 ...
Read more

›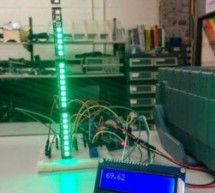 Hello! This is a quick, intermediate Arduino project that takes a temperature reading from a TMP36 , reads it onto an LCD screen and gives an "Analog" readout on a Neopixel stick that changes color and number of lights lit every 10 degrees Fahrenheit. It's easily customizable as NeoPixels can be coded in many ways so the NeoPixel stick can change size and colors every which way a maker would want it to. Gat ...
Read more

›