I'm a graphic design student and built this project for a beginning electronics class. I'm interested in connecting the signals generated by one's body to the act of visual generation. This piece takes the galvanic skin response value of the user and uses it to fuel the creation of a visual on screen. Galvanic skin response is thought to be correlated to a person's stress level and is used in lie detectors. ...
Read more

›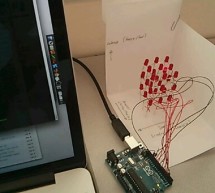 The Arduino source. The python source. Schematic diagram of the Arduino to LED cube connections. LED cube controlled by an Arduino board, that can receive commands over serial. There are only 13 available pins for 27 LEDs, so I had to play some tricks to get be able to access each individual LED. The program then pulses through each layer at 30Hz, using persistence of vision to display the entire cube lit u ...
Read more

›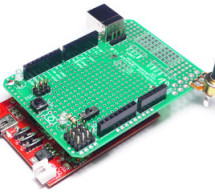 ProtoShield Remixed v1.0 description: Build your own Arduino shield using the compact and flexible Proto Shield kit. Solder together a limitless range of circuits and reuse it in all your Arduino projects. A standard 0.1" prototyping grid accepts commonly used through-hole parts and chips. You could also find a range of basic components are included to help you get started with your custom shield. ProtoShie ...
Read more

›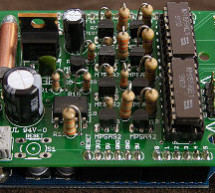 ArduiNIX Shield description: The ArduiNIX shield is a user programmable platform for driving multiplexed Nixie tube or other high voltage displays. CC 2.5 Attrib-Share Alike ArduiNIX Shield specification: ArduiNIX Shield pinout: For more detail: ArduiNIX Shield ...
Read more

›
Talk Shield description: Japanese speech synthesizer LSI: Micro Talk ATS001B (Act Brain) Talk Shield specification: Talk Shield pinout: For more detail: Talk Shield ...
Read more

›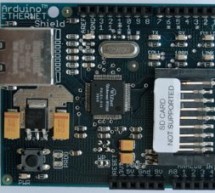 Overview The Arduino Ethernet Shield connects your Arduino to the internet in mere minutes. Just plug this module onto your Arduino board, connect it to your network with an RJ45 cable (not included) and follow a few simple instructions to start controlling your world through the internet. As always with Arduino, every element of the platform – hardware, software and documentation – is freely available and ...
Read more

›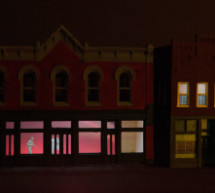 I became interested in model railroading a few years ago. It's a hobby that requires skills in precision painting, model building, scenery design, wood working, electrical engineering and about a dozen other skills that I'm forgetting right now. It is an excellent creative outlet. Realism can be a part of the hobby, like laying out a train line complete with all the scenery with historical accuracy. You can ...
Read more

›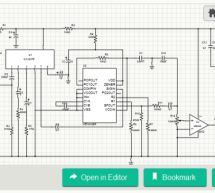 Infrared headphones can be used for listening to music or television cordlessly. The headphones utilize a transmitter that connects with audio cables to the audio source, such as a home entertainment center. The transmitter utilizes light-emitting diodes (LEDs) to direct a focused beam of invisible pulsating light towards a receiver built into the headphone set. The pulsations act as ON/OFF signals that are ...
Read more

›
Hello Developers! Happy to introduce that we have embedded Google Custom Search Engine into our Arduino Site. Now you can search with better options to get your related project. e.g. https://duino4projects.com/?s=arduino+simulator Stay tuned and contact us for any problem in our Site. Thanks ...
Read more

›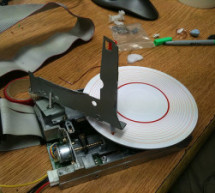 Stuart and I wanted to design a project that would be a good introduction to upcycling electronics, robotics, arduino, art with maths/code. We came up with a drawing robot based on an old floppy drive. Bigups! jam jar collective  full circle arts bristol.hackspace.org.uk Ashish Derhgawen for this article http://www.codeproject.com/KB/system/floppystepper.aspx More floppy drive info: http://www.interfacebus. ...
Read more

›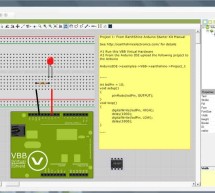 Here is the list of our top 5 arduino simulators. [dropcap color="red" font="arial" fontsize="72px;"]1[/dropcap] Virtual Breadboard for Arduino: Launched in 2005, the Arduino open hardware and software platform has grown to be very popular among hobbyists, educators, and professionals alike, gaining momentum especially in the robotics field. Backed by a massive online community, and with most development bo ...
Read more

›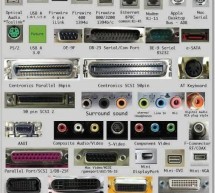 Common Ports for interfacing in Electronics & Digital World In computer hardware, a port serves as an interface between the computer and other computers or peripheral devices. Physically, a port is a specialized outlet on a piece of equipment to which a plug or cable connects. Electronically, the several conductors making up the outlet provide a signal transfer between devices. Ethernet port Ethe ...
Read more

›