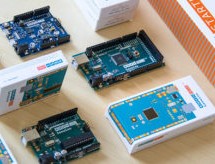 Duino4Projects recommended arduino boards from authentic vendors with great offers & promotions ...
Read more

›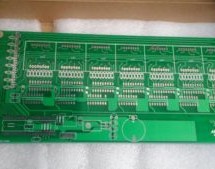 Every electronic related student or professionals spend money to enhance the experience by developing a project or to develop a masterpiece in electronics world. But as an engineer I observed there a many issues in of price, quality, time to get board on time and more over the completion of our requirement functionalities. I was very anxious that it was very hard for me to be able to get a board with low pr ...
Read more

›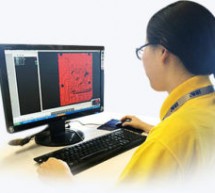 Online Automatic Quotation and Quote by Sales People ALLPCB.com offers automatic online quotation after you enter some of the key parameters instantly on the webpage. If your PCBs include one or more price-sensitive factors, our sales representative will be involved to offer quotation to you by email. We will respond within hours. Please check your email for quotation. Most Optimal Manufacturer for Your PCB ...
Read more

›
News Highlights: New ARMv8-A-based ARM® Cortex®-A72 processor, 50X increase in CPU performance compared to just five years ago New ARM CoreLink™ CCI-500 Cache Coherent Interconnect, allowing higher system bandwidth, and increasing system efficiency New ARM Mali™-T880 GPU delivers console-quality gaming and stunning visuals in a mobile power envelope Optimization for the leading-edge TSMC 16nm FinFET+ proces ...
Read more

›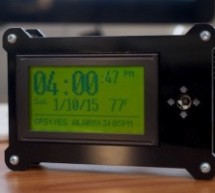 Pinoco was hit with the holiday rush, so it took a few extra weeks to get my new batch of laser cut acrylic. I nailed it this time. Right away I could tell the engraving was perfect. I even spaced out the holes for the speaker just a hair. The holes on the last one were so close together, that they weren't separated by more than a hair of plastic. The arrows came out great too. I contemplated spray painting ...
Read more

›
Windows 10 + Android 5.1 9.7 inch IPS Retina Screen Intel Cherry Trail Z8300 64bit Quad Core 1.44GHz 4GB RAM 64GB ROM Cameras Bluetooth 4.0 A portable system which you would love for your embedded system development Main Features of Teclast X98 Plus 3G Tablet PC: CPU: Intel Cherry Trail Z8300 (Intel Atom X5-Z8300) 64bit Quad Core 1.44GHz, up to 1.84GHz is equipped with better performance, delivering plenty ...
Read more

›
Clamp multimeter UT204 measures reliably even in real conditions of nowadays mains supplies and for an affordable price moreover. UT204 from company UNI-Trend is a near relative to the UT203. multimeter. Already UT203 provides a lot of user comfort and a very pleasant feature - measuring of a DC current without interrupting a measured circuit. However UT204 is different from its "weaker" brother in one esse ...
Read more

›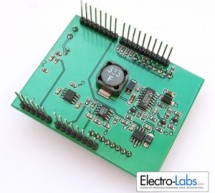 In this project, we are building a programmable single/multi cell lithium battery charger shield for Arduino. The shield provides LCD and button interface which let the user set the battery cut-off voltage from 2V to 10V and charge current from 50mA to 1.1A. The charger also provides the ability to monitor the battery status before and during charge. The charger is based on LT1510 Constant Current/Constant ...
Read more

›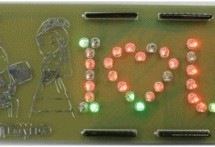 Have you ever tried to design a romantic PCB for your lover or an interesting PCB for your children or friends on special day? Why not? PCB also could be an amazing gift which comes from your creativity. Here I'd like to share a romantic and practical PCB to you. This is my PCB Board. It looks very simple but interesting, meaningful, romantic..... You can access this interesting project here: https:/ ...
Read more

›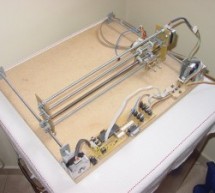 All parts were developed separately. This allowed adjustments in the assembly as well as smaller changes in case the design of one or other part become required. Focus on low cost and use of materials easily accessible in the local market. For more detail: Homemade Plotter (CNC Machine) ...
Read more

›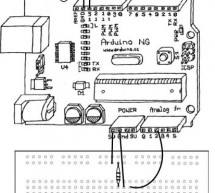 This program will allow adjust the speed of a blinking LED with analog input. Follow this patch to connect a potentiometer to your Arduino board. Then put an the long lead of an LED in pin 13 of your digital in/out, and the short lead in Ground. /* * AnalogInput * by DojoDave <http://www.0j0.org> * Turns on and off a light emitting diode(LED) connected to digital * pin 13. The amount of time the LED w ...
Read more

›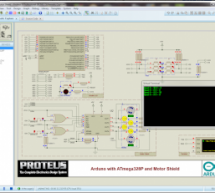 A) Fritzing: Fritzing is an open-source hardware initiative that makes electronics accessible as a creative material for anyone. We offer a software tool, a community website and services in the spirit of Processing and Arduino, fostering a creative ecosystem that allows users to document their prototypes, share them with others, teach electronics in a classroom, and layout and manufacture professional pcbs ...
Read more

›