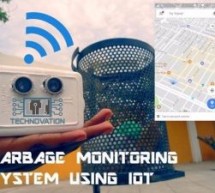 A method in which waste management is automated. An innovative system that will help keep the city clean and healthy Things used in this project Story Introduction Smart Garbage Monitoring System Using Internet of Things (IOT) We are living in an age where tasks and systems are fusing together with the power of IOT to have a more efficient system of working and to execute jobs quickly! With all the power at ...
Read more

›
What is a PCB? In common we can define PCB as the flat sheet of material that supports mechanically and electrically connects electronic components using conductive tracks, pads, and other features that are etched from a series of copper sheets that have been laminated onto a non-conductive substrate. This substrate varies from a cellulose-based material, fiberglass, or even flexible thermoplastics. Compone ...
Read more

›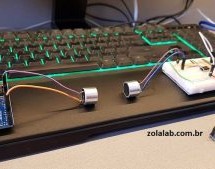 Some of the best hacks are the ones which seem perfectly obvious in hindsight; a solution to the problem that's so elegant, you wonder how it never occurred to you before. Of course we also love the hacks that are so complex your eyes start to water, but it's nice to have a balance. This one, sent in by [Eduardo Zola] is definitely in the former group. In the video after the break, [Eduardo] demonstrates hi ...
Read more

›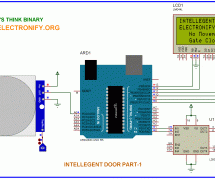 Hello every body welcome back . In today's arduino blog I am going to show you how you can make a automatic door opening system when some one wants to enter your room the PIR motion sensor detects the motion of moving body and sends signal to arduino and motor just move in anticlockwise direction to open the door and after man enter the room the door will automatically closed  . This concept is used to open ...
Read more

›
Whether they're for sensors in artificial skin that demands flexibility or for wearable electronics where the circuits must withstand our sweat, silicon-based chips aren't always up to the task. Now, an international research team has developed a way to fabricate flexible, water-loving logic circuits and sensors without the need of semiconductors. Instead, what the researchers have done is coat gold nanopar ...
Read more

›
IMO, KiCad is one of the best EDA tools out there, with just one major problem: Bill of Materials management is rough. If you make more than 1 board a year, you probably know how frustrating it can be to get everything together for an order. There are multiple ways to export a BOM (each with their own ups and downs), and the process of selecting and entering components is excruciatingly manual. You can of c ...
Read more

›
After making the switch from AVR to STM32 microcontrollers, I redesigned my old 6-pin ICSP pogo-programming adapter for SWD. The new design allows programming with pogo pins or a small pin header soldered to the pogo pads for debugging, all with the same cable. The footprint uses surface mount pads only, so it can be placed on even the most compact board layouts. The ST-link adapter I designed a small PCB w ...
Read more

›
Description Recently I bought two ESP12e, wanted to see how those IoT things work. One thing I know for sure, they don't tolerate 12V 1A ;) yep fired one by accident ... I left with one working, trying to figure out what should I build with it. In the meantime was wondering should I by a smartwatch, do I really need one? What would I use it for etc... then start googling about it, check some stores at net, ...
Read more

›
A couple of weekends ago I was in the mood to do some retrogaming and didn't know what I wanted to play so I asked for some suggestions from Twitter. I played some Castle Wolfenstein, Snake Byte, BC's Quest for Tires, and Miner 2049er on the Apple IIe and then I wanted to try some games on my Apple IIgs. Unfortunately my IIgs has had intermittent issues for a long time, and it was looking like bad RAM might ...
Read more

›
Li-Fi (/ˈlaɪfaɪ/; short for light fidelity) is a technology for wireless communication between devices using light to transmit data. In its present state only LED lamps can be used for the transmission of visible light.[1] The term was first introduced by Harald Haas during a 2011 TEDGlobal talk in Edinburgh.[2] In technical terms, Li-Fi is a visible light communications system that is capable of transmitti ...
Read more

›
I'm using the tiny and inexpensive Nordic Semiconductor nRF24L01+ transceiver (see "Tutorial: Nordic Semiconductor nRF24L01+ with the Freescale FRDM-K64F Board") in many projects: it costs less than $3 and allows me to communicate with a proprietary 2.4GHz protocol in a low power way (see "IoT: FreeRTOS Down to the Micro Amps"). I have that transceiver now running with the tinyK20 board too: The normal 2×3 ...
Read more

›
One fine day, I was weighing my self on a weighing scale. Suddenly a thought came to my mind, 'How much would be the mass of Earth?'. Leave that apart 'How can we even measure it?'. There is no such weighing scale on which, Earth can be placed. There has to be some indirect way to measure mass of the Earth. Here I present implementation of one such indirect method to measure mass of the Earth. Step 1: The I ...
Read more

›