I built this Arduino radar project, where I control the brightness of an LED with my breath. In this tutorial, I will show you exactly how to do it. It was an experiment to get the XeThru radar to work with Arduino. I plan to expand on this later, and build more useful applications. And I will share with you how to connect the hardware, and how to create the Arduino code. Just to be clear: This is not a son ...
Read more

›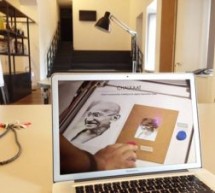 CNC/Laser cutters are invariable tools of modern day fabrication and there are a lot of open source DIY laser cutter projects that you can make. They are now being widely used in industrial applications at a more personal and mass consumer level. But the cutters today have an indirect interface involving external computers. I can explain this better with an example. Imagine you want to cut a leather bracele ...
Read more

›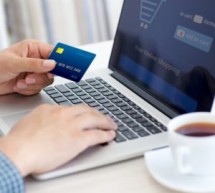 1.Instant Quote Some Online Manufacturers supply instant quote, so that people can get an approximate price for the boards they specified.In this way,the customers or the purchase team will know whether the price under their budget or not.It's really convenient because they don't need to contact with the sales.As i know,some online PCB Manufacturers such as allpcb,4pcb,wellpcb provide this service currently ...
Read more

›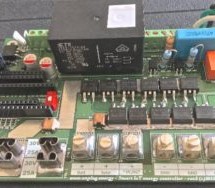 Power plant in toolbox size: the new UNplug power generator can be carried around easily. This is the fully functional prototype - currently only the H4 solar connectors are still on order. I just got the green side panels but need to find the right screws first. The new design includes: 1500W pure sine wave inverter, sealed lead acid or lithium type batteries in a sturdy metal case with a total weight of 7 ...
Read more

›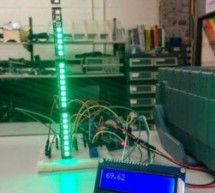 Hello! This is a quick, intermediate Arduino project that takes a temperature reading from a TMP36 , reads it onto an LCD screen and gives an "Analog" readout on a Neopixel stick that changes color and number of lights lit every 10 degrees Fahrenheit. It's easily customizable as NeoPixels can be coded in many ways so the NeoPixel stick can change size and colors every which way a maker would want it to. Gat ...
Read more

›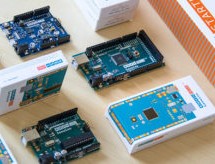 Duino4Projects recommended arduino boards from authentic vendors with great offers & promotions ...
Read more

›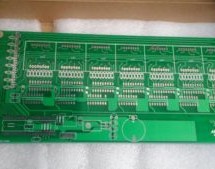 Every electronic related student or professionals spend money to enhance the experience by developing a project or to develop a masterpiece in electronics world. But as an engineer I observed there a many issues in of price, quality, time to get board on time and more over the completion of our requirement functionalities. I was very anxious that it was very hard for me to be able to get a board with low pr ...
Read more

›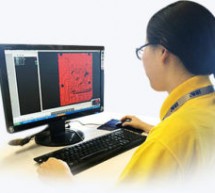 Online Automatic Quotation and Quote by Sales People ALLPCB.com offers automatic online quotation after you enter some of the key parameters instantly on the webpage. If your PCBs include one or more price-sensitive factors, our sales representative will be involved to offer quotation to you by email. We will respond within hours. Please check your email for quotation. Most Optimal Manufacturer for Your PCB ...
Read more

›
News Highlights: New ARMv8-A-based ARM® Cortex®-A72 processor, 50X increase in CPU performance compared to just five years ago New ARM CoreLink™ CCI-500 Cache Coherent Interconnect, allowing higher system bandwidth, and increasing system efficiency New ARM Mali™-T880 GPU delivers console-quality gaming and stunning visuals in a mobile power envelope Optimization for the leading-edge TSMC 16nm FinFET+ proces ...
Read more

›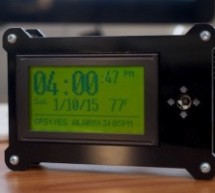 Pinoco was hit with the holiday rush, so it took a few extra weeks to get my new batch of laser cut acrylic. I nailed it this time. Right away I could tell the engraving was perfect. I even spaced out the holes for the speaker just a hair. The holes on the last one were so close together, that they weren't separated by more than a hair of plastic. The arrows came out great too. I contemplated spray painting ...
Read more

›
Windows 10 + Android 5.1 9.7 inch IPS Retina Screen Intel Cherry Trail Z8300 64bit Quad Core 1.44GHz 4GB RAM 64GB ROM Cameras Bluetooth 4.0 A portable system which you would love for your embedded system development Main Features of Teclast X98 Plus 3G Tablet PC: CPU: Intel Cherry Trail Z8300 (Intel Atom X5-Z8300) 64bit Quad Core 1.44GHz, up to 1.84GHz is equipped with better performance, delivering plenty ...
Read more

›
Clamp multimeter UT204 measures reliably even in real conditions of nowadays mains supplies and for an affordable price moreover. UT204 from company UNI-Trend is a near relative to the UT203. multimeter. Already UT203 provides a lot of user comfort and a very pleasant feature - measuring of a DC current without interrupting a measured circuit. However UT204 is different from its "weaker" brother in one esse ...
Read more

›