When I first got into the Arduino I went looking for audio projects. One of the first things I built was TobaTobias' Auduino granular synth. I was so impressed I built a permanent unit in a heavy duty enclosure and incorporated it into my occasional sets and demos.. This simple project makes really impressive sounds- from clean bass to dirty, brassy highs. Whenever I play out the funky growl of the Auduino ...
Read more

›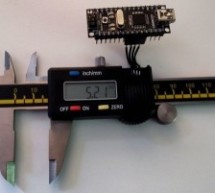 How to use an Arduino to read the signal from a set of digital callipers and send the reading over USB. Why? This might be useful for accurate position sensing in home made / hacked computer aided manufacture systems. Adds USB functionality to your callipers. A great reference on reading digital callipers can be found at: http://www.shumatech.com/support/chinese_scales.htm What this instructable adds to the ...
Read more

›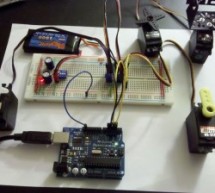 I'm going to show you how to use your Arduino to control up to 12 servos at once with minimal jitter.  Using a simple serial interface you can control the position of up to 12 servo channels.  Up to 10 snapshot positions can be saved and played back at any time.  Start up values for each servo can be saved as well. There are two major parts to the application.  The first part I will discuss is the firmware ...
Read more

›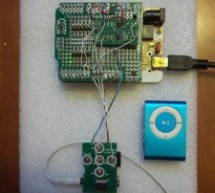 I have added a follow-on to this Instructable: http://www.instructables.com/id/Cheap-and-Easy-MP3-Shield-for-Arduino/ The follow-on shows you how to design, etch and build a PCB shield to connect the MP3 to the Arduino. Replaces the analog switches with a 74HC244. SIngle layer board with large surface mount component design. Only 5 thru holes. Take a look. Ebay abounds with sales for REALLY inexpensive MP3 ...
Read more

›
Thanks to: http://jeonlab.wordpress.com/ For relatively small (less number of pins than ATmega328) projects, ATtiny series, ATtiny45 or Attiny85 are good choice in terms of its physical size (8-DIP or 8-SOIC)  and low power consumption. There are many ways to program it. One of the popular device is USBtinyISP and DASA. Both of them work very well with WinAVR (AVRdude). I'd like to share how I program ATtin ...
Read more

›
Goal of this project: Convert a cheap toy piano to work as a midi device and use it with Synthesia (http://www.synthesiagame.com/) Other programs that use midi inputs can also be used. Approach: The pushbuttons of the piano are used to make a simple pull-down circuit for the arduino mega. The arduino interprets the keystrokes and sends serial midi data to the pc. Then this data is send to a virtual midi por ...
Read more

›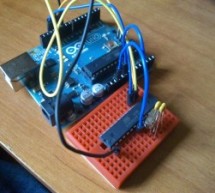 I had one remote controlled project that needed an Arduino running 24/7 but I didn't want to leave my $32 Arduino UNO, so I decided to buy some pieces and created my own Arduino. The most important part was buying the microcontroller. These were my options: ATMega328P-PU with Optiboot ~ $5.50 (Sparkfun) / $5.19 (Digikey) ATMega328P-PU ~ $3.16 (Digikey) ATMega328-PU ~ $2.88 (Digikey) Obviously I bought the c ...
Read more

›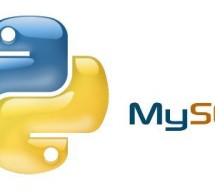 Here's a brief tutorial that should get you up and running interfacing your Adruino with a MySQL database. For the sake of this tutorial, I am assuming you know how to set up and use MySQL. This tutorial does not require much Python experience, but you will be required to install two Python libraries for this project. Glad we're on the same page, let's get to it! Step 1: Downloading and Installing the Pytho ...
Read more

›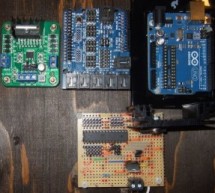 I am presenting a compact design of a stripboard Arduino board (DIYduino) that includes a 2A motor driver and has additionally the functionality of a sensor shield. The 2-channel version cost approximately $29.43 and is more affordable compared to $39.00 for a commercially available system consisting of an Arduino Uno, $21.50, a sensor shield, $8.50, and a motor shield, $9.00. The cost can be further reduce ...
Read more

›
I wanted to make it possible to control an arduino board from my phone. So that I could control other devices. the easiest way seemed to be using bluetooth. but when I received the parts needed I found it want quite as simple as I had hoped. And after looking on the Internet I didn't find much information to help. so I have decided to write this guide to help other people that are thinking of doing the same ...
Read more

›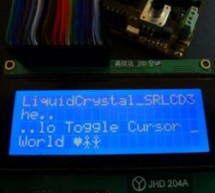 This post is based on the work made previously by tomek in wiring LCD displays using 4 bits. The basic idea is to group the 7 pins that are needed to drive the LCD in only 3 using a shift register. This is a cheap alternative to serial LCDs. The schematic shows that wiring the LCD is a simple operation. It has been drawn in a way that makes it possible to develop this as part of a single sided PCB including ...
Read more

›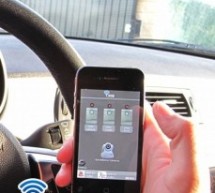 What do I need to start? The hardware requirements to start is: *Note: where can I purchase the material  with all the components to build myself the system: http://iwup.altervista.org/shop/reference_list.pdf 1.-) Arduino UNO with USB cable 2.-) Ethernet Shield Arduino 3.-) Relay (for arduino 5 V) 4.-) Router Belkin (we recommend N150 or N300), also TPLink models( we recommend TL-WR740N). See TPLink model c ...
Read more

›