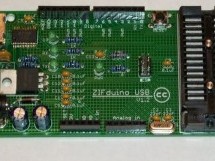 The ZIFduino, for all intents and purposes, is an Arduino with a ZIF socket. It's geared toward those that want to do prototyping on the platform, but then move the ATMega chip to a stand-alone environment. The pin layouts are exactly the same, so it should be compatible with most shields designed for the Arduino. The PDF of this instructable can be downloaded at bittyware.com/instructions/Assembling-the-ZI ...
Read more

›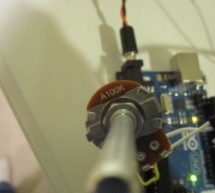 In this instructable, I am going to show you what a servo motor is, how to use it, and ideas for starting projects using it. I used arduino to control my servo, I added how to use a 555 in some of the later steps. Step 1: What is a Servo motor If you are like me, then you knew very little about servo motors, and how to use them, so we should start from the beginning. A Servo motor uses pulse width modulatio ...
Read more

›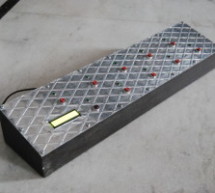 Motivation: Playing in a 2 piece band, with the drums and lots of other samples being played back as backing tracks, there was a need to use a looper to add in more elements to the tracks. A hardware based looper fails in this respect, since there is no way to maintain synchronisation. Meaning, slight discrepancies between triggering the start loop and end loop, even if it's ever so minute, will add up as t ...
Read more

›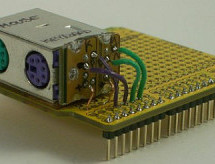 Arduino isn't limited to taking input from sensors: you can even connect up a full-size PS/2 keyboard just as if it were a "real" computer and type away! Connecting a keyboard to an Arduino may sound a bit odd (after all, it's just a little microcontroller) but keep in mind that an Arduino actually has more processing power and memory than a complete desktop machine of not so many years ago. Adding some per ...
Read more

›
Using the Mouse library, you can controls a computer's onscreen cursor with an Arduino Leonardo, Micro, or Due. This particular example uses a pushbutton to turn on and off mouse control with a joystick. Cursor movement from the Arduino is always relative. So every time the analog input is read, the cursor's position is updated relative to it's current position. Two analog inputs ranging from 0 to 1023 are ...
Read more

›
Hi guys, I bring a new instructable for arduino, the control access with password, 4x4 keypad and a servo. We will use the Password and Keypad librarie for arduino, besides using the servo library, but this project can also be modified by changing the servo, a motor reley or motor stepper, or any other ideas ... This project can be used in different cases, for doors, Servo action, etc.. Step 2: Prepa ...
Read more

›
Arduino is a great platform. No question. But what if I told you that you could take your entire board and compact it into tiny package. And I mean really small. The chip in the picture is an ATTiny84, and that is the big version. So if your project only needs a few pins and isn't very complicated, this little chip and do it in a fraction of the space! Not only that, but each of these ATTiny chips are only ...
Read more

›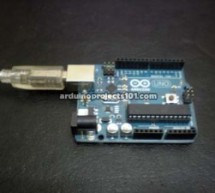 Arduino can send output through serial communication to your computer over USB. The output can be anything such as status, text, sensor reading, value, number etc. You can view the status output by clicking Serial Monitor button at Arduino Environment software. Instruction; 1) Connect your arduino to your computer using USB cable A plug to B plug. Upload this code to your arduino /*   Serial Communication   ...
Read more

›
I often run out of digital pins on my Arduino. Anything as complicated as, say, a video game controller, was near impossible with the amount of pins I had available. Multiplexing buttons works, but it requires lots of connections and soldering. So, I put together a solution! Step 1: Resistor Dividers in Five In a circuit consisting of one resistor and a 9V battery, the resistor drops 9V across itself. So, t ...
Read more

›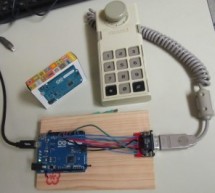 If you grew up in the early 1980's and were into video games, you probably had an Atari 2600, ColecoVision, or similar game console. The controllers or joysticks for each of these systems had a distinct feel that is different from today's game consoles or PC game controllers. If you find yourself longing to plug your old ColecoVision or Atari 2600 joystick into your modern PC, but are not sure how to go abo ...
Read more

›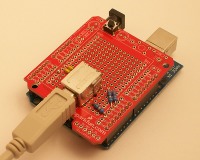 Communicating with a host computer can allow a simple Arduino-based system to gain access to a wide variety of devices and information. Most people link an Arduino to a host using serial communications across a USB connection with custom code running on the host to send information to the Arduino or receive it in return, but giving your Arduino the ability to pretend to be a keyboard or mouse opens up a who ...
Read more

›
When I first got into the Arduino I went looking for audio projects. One of the first things I built was TobaTobias' Auduino granular synth. I was so impressed I built a permanent unit in a heavy duty enclosure and incorporated it into my occasional sets and demos.. This simple project makes really impressive sounds- from clean bass to dirty, brassy highs. Whenever I play out the funky growl of the Auduino ...
Read more

›