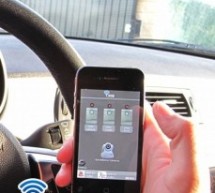 What do I need to start? The hardware requirements to start is: *Note: where can I purchase the material  with all the components to build myself the system: http://iwup.altervista.org/shop/reference_list.pdf 1.-) Arduino UNO with USB cable 2.-) Ethernet Shield Arduino 3.-) Relay (for arduino 5 V) 4.-) Router Belkin (we recommend N150 or N300), also TPLink models( we recommend TL-WR740N). See TPLink model c ...
Read more

›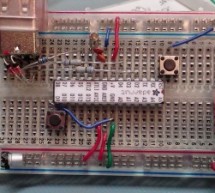 UPDATE:  Please see Addendum 2 at the end of this article for an Excel automatic logging implementation. There are several good articles on Instructables about building your own Arduino.  Depending on your horde of electrical parts, you may be able to build an Arduino clone for as little as $3.  I recently built two: one on a solderless breadboard and another that is like a USB-stick made on perfboard and m ...
Read more

›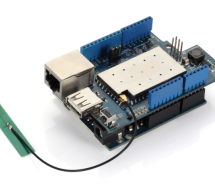 Web site: http://www.dragino.com/products/yunshield/item/86-yun-shield.html Project Summary: The model of this shield named Yun Shield, the feature of this shield is as its name. User can add this shield into Arduino (Leonardo, UNO, MEGA2560 etc) and "turn" the Arduino into device which has similiar features as Arduino Yun: support remote upgrade and use the Bridge library. With this shield, user can easy t ...
Read more

›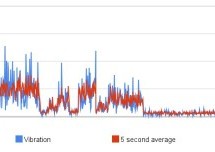 This example shows you how to send a byte of data from the Arduino to a personal computer and graph the result. This is called serial communication because the connection appears to both the Arduino and the computer as a serial port, even though it may actually use a USB cable. You can use the Arduino serial monitor to view the sent data, or it can be read by Processing (see code below), Flash, PD, Max/MSP, ...
Read more

›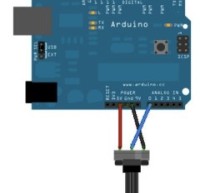 This example shows you how to read analog input from the physical world using a potentiometer. A potentiometer is a simple mechanical device that provides a varying amount of resistance when its shaft is turned. By passing voltage through a potentiometer and into an analog input on your Arduino, it is possible to measure the amount of resistance produced by a potentiometer (or pot for short) as an analog va ...
Read more

›
Interfacing Electronic Circuits to Arduino In this instructable I use an example of interfacing an Arduino to an ARINC 429 transceiver in order to demonstrate the general process of interfacing an Arduino to electronic circuits so you can use these techniques on your own designs. An ARINC 429 bus is the most common data bus used on aircraft for computer to computer communications. The ARINC 429 bus operates ...
Read more

›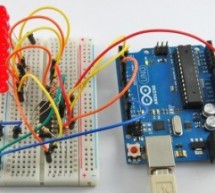 When the button is pressed in this example, a text string is sent to the computer as keyboard input. The string reports the number of times the button has been pressed. Once you have the Leonardo programmed and wired up, open up your favourite text editor to see the results. NB: When you use the Keyboard.print() command, the Arduino takes over your computer's keyboard! To insure you don't lose control of yo ...
Read more

›
This is a project in attempting to improve it predecessor "Freeform Arduino" by putting it in an enclosure and having it serve the similar purposes as "Palm Arduino Kit" and "Palm Arduino II" which I can carry it in my pocket and be available to use, and to connect to easy available power source specifically USB port. . I designed this "USB Freeform Arduino" with USB connector to be enclosed inside a 35mm f ...
Read more

›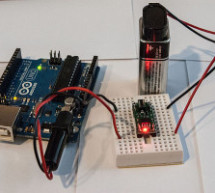 If you need an Arduino to shut off from within your Sketch, this is the solution. We will explore wiring the Pololu Pushbutton Power Switch, programming the Arduino to shut off the power, and making the unit "power on" only. The Pololu Pushbutton Power Switch comes in two versions - the SV version geared towards 4.5V-20V range, and the LV which specifies 2.5V-7.0V range. I will use a 9V battery for this dem ...
Read more

›
This example shows you how to monitor the state of a switch by establishing serial communication between your Arduino and your computer over USB. Hardware Required Arduino Board A momentary switch, button, or toggle switch 10k ohm resistor breadboard hook-up wire Circuit image developed using Fritzing. For more circuit examples, see the Fritzing project page Connect three wires to the Arduino board. ...
Read more

›
Adding an LCD display to Arduino projects can add real value but the cost of doing so can be significant. Not a financial cost - you can pick up 16 (characters) x 2 (rows) LCD for as little as £3.50. The cost is the pin count it can take to drive them. Using the built-in LiquidCrystal Display library it can take as many as 6 pins! That does not leave much for your sensors, motors and other components. There ...
Read more

›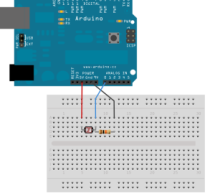 An if statement allows you to choose between two discrete options, TRUE or FALSE. When there are more than two options, you can use multiple if statements, or you can use the switch statement. Switch allows you to choose between several discrete options. This tutorial shows you how to use it to switch between four desired states of a photo resistor: really dark, dim, medium, and bright. This program first r ...
Read more

›