For my first instructable, I'd like to present The Parking Spotter. This is not a new concept, I know. However, this build was done specifically to suit my needs/wants/materials already in my possession. Typically, a project begins with an idea, parts are then gathered, and the building commences. In my case I looked around at the parts and material that I had on-hand, browsed Instructables (a daily occurre ...
Read more

›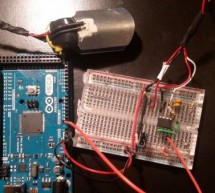 So I mentioned in an earlier Instructable that I am a teaching assistant (TA) for an introductory engineering course for biomedical engineering majors at Vanderbilt University. My main task as a TA is to re-write a few laboratory exercises that the students will be performed during the class. One of the laboratory exercises was to implement a simple circuit to measure the someone's heart rate using photople ...
Read more

›
Pyroelectric ("Passive") InfraRed sensors: '''What is a PIR sensor?''' PIR sensors allow you to sense motion, almost always used to detect whether a human has moved in or out of the sensors range. They are small, inexpensive, low-power, easy to use and don't wear out. For that reason they are commonly found in appliances and gadgets used in homes or businesses. They are often referred to as PIR, "Passive In ...
Read more

›
Meet Easy Pulse: A kit that includes all it needs to make a DIY heart rate sensor. Although it is not built using an Arduino, it is still open and easy to build. From the site: "This project is based on the principle of photoplethysmography (PPG) which is a non-invasive method of measuring the variation in blood volume in tissues using a light source and a detector. Since the change in blood volume is synch ...
Read more

›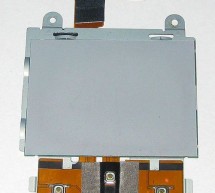 Yes, this is more or less your average touchpad that one can find from inside a laptop. This model, like majority of touchpads out there operates with PS/2 standard. This means that it can be directly plugged in to a PS/2 connector and with proper drivers, function as a mouse. As it happens the PS/2 communication is not that difficult to achieve with an Arduino board. Kristopher has written an Arduino/Wirin ...
Read more

›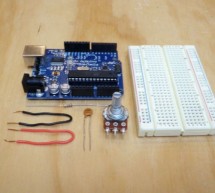 RCtime is a function for the Arduino that finds its roots in Basic-based micro controller programming languages (such as the Basic Stamp). This function basically counts the amount of time it takes to charge a capacitor through a resistor and returns a digital value. In some sense, it is a simple hack for analog to digital conversion. The general purpose of such a circuit would be to read analog sensors whe ...
Read more

›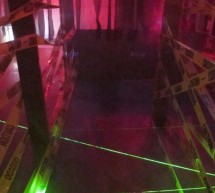 The LASER Maze was our Processing and Arduino powered garage haunted house for 2011. A monitor sits outside of the garage, displaying "PRESS START." After the button is pressed, an intro video plays that instructs you to dodge the lasers and get your candy in the back of the garage. Whenever you break a laser beam, an alarm sounds, a police light flashes, and a point is added to your score. When you make it ...
Read more

›
To connect up a CT sensor to an Arduino, the output signal from the CT sensor needs to be conditioned so that it meets the input requirements of the Arduino analog inputs: a positive voltage between 0V and the ADC reference voltage. Note: This page give the example of an Arduino board working at 5 V and of the EmonTx working at 3.3 V. Make sure you use the right supply voltage and bias voltage in your calcu ...
Read more

›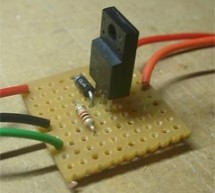 John has been working to recover components from old power supplies and available trash electronics, in order to build controllers to power stepper motors and other mechanisms for the FabLab. Intro The Arduino microcontroller board is able to supply a current of 40mA from its output connections. These digital outputs are fixed at 5V "ON" or 0V "OFF". This is adequate for working with LEDs but devices such a ...
Read more

›
Overview In the first serial lab, you sent data from one sensor to a personal computer. In this lab, you'll send data from multiple sensors to a program on a personal computer. You'll use the data from the sensors to create a pointing-and-selecting device (i.e. a mouse). (:toc Table of Contents:) Connect the sensors Connect two analog sensors to analog pins 0 and 1 like you did in the analog lab. Connect a ...
Read more

›
About 2 years ago I picked up a ADJD-S371 color sensor from Sparkfun to work with my arduino. I spent a few days getting it to work, but finally got it going pretty well. I still get a few emails here and there asking for help with it. So I figured I would start bildr's tutorial posts off with this one. Before we begin, I want to say that I could not have done this without the awesome help of Marcus over at ...
Read more

›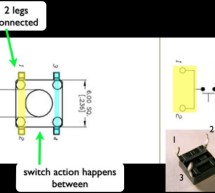 many cases switches are just switches. They directly control the flow of electricity to an appliance, flashlight or mains-voltage lamp. An example of this is the switch on the wall in your living room. In many cases nowadays however, switches are digital sensors, meaning that instead of directly controlling a high-powered device, they are controlling a logic (low power) signal to a microcontroller (eg Ardui ...
Read more

›