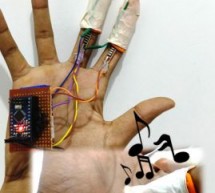 In this project we are going to build a piece of entertainment using Arduino. We all have that habit of tapping Table or Pen for creating any random music. Of course it might not be considered as a good mannerism, but we all enjoy doing it at least once. Hence I thought of taking it to the next level by using Arduino's ability to play tones. Once you build this project you would be able to Generate tones by ...
Read more

›
Recently Gesture controlled Laptops or computers are getting very famous. This technique is called Leap motion which enables us to control certain functions on our computer/Laptop by simply waving our hand in front of it. It is very cool and fun to do it, but these laptops are really priced very high. So in this project let us try building our own Gesture control Laptop/Computer by combining the Power of Ar ...
Read more

›
Have you ever found yourself running out of pins to read an array of analog sensors? Don't worry, you're not alone, it happens to the best of us, and there is something you can do about it. An analog / digital multiplexer like the CD74HC4067 (mux for short) can help multiply the amount of pins you have, and it is insanely easy to connect to your arduino or other microcontroller The CD74HC4067 is a 16-Channe ...
Read more

›
Smoke Detectors are very useful in detecting smoke or fire in buildings, and so are the important safety parameters. In this DIY session, we are going to build a Smoke Detector Circuit which not only sense the smoke in the air but also reads and displays the level of Smoke in the Air in PPM (parts per million). This circuit triggers the Buzzer when Smoke level becomes higher than 1000 ppm, this threshold va ...
Read more

›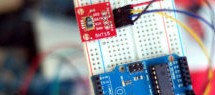 The SHT15 is a digital humidity sensor that outputs a fully calibrated humidity reading. And… because what we are measuring is actually relative humidity, and relative humidity being relative to temperature, the SHT15 has a builtin digital thermometer. This makes things much easier to work with than sensors without a thermometer onboard. You can pick one up from sparkFun here. Hooking it up The SHT15 uses a ...
Read more

›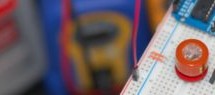 lot has happened since our last article was published and to celebrate the continuance of bildr we'll be playing with the MQ-3 Alcohol Gas Sensor. Coupled with the SparkFun Gas Sensor Breakout Board, connecting the MQ-3 to your Arduino is a breeze. The MQ-3 is a heater-driven alcohol sensor that outputs an analog signal (usually interpreted somewhere between 150 and 1023 depending on how long you let the se ...
Read more

›
For my first instructable, I'd like to present The Parking Spotter. This is not a new concept, I know. However, this build was done specifically to suit my needs/wants/materials already in my possession. Typically, a project begins with an idea, parts are then gathered, and the building commences. In my case I looked around at the parts and material that I had on-hand, browsed Instructables (a daily occurre ...
Read more

›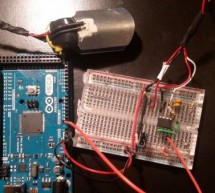 So I mentioned in an earlier Instructable that I am a teaching assistant (TA) for an introductory engineering course for biomedical engineering majors at Vanderbilt University. My main task as a TA is to re-write a few laboratory exercises that the students will be performed during the class. One of the laboratory exercises was to implement a simple circuit to measure the someone's heart rate using photople ...
Read more

›
Pyroelectric ("Passive") InfraRed sensors: '''What is a PIR sensor?''' PIR sensors allow you to sense motion, almost always used to detect whether a human has moved in or out of the sensors range. They are small, inexpensive, low-power, easy to use and don't wear out. For that reason they are commonly found in appliances and gadgets used in homes or businesses. They are often referred to as PIR, "Passive In ...
Read more

›
Meet Easy Pulse: A kit that includes all it needs to make a DIY heart rate sensor. Although it is not built using an Arduino, it is still open and easy to build. From the site: "This project is based on the principle of photoplethysmography (PPG) which is a non-invasive method of measuring the variation in blood volume in tissues using a light source and a detector. Since the change in blood volume is synch ...
Read more

›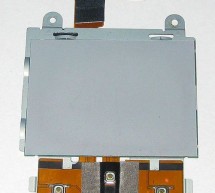 Yes, this is more or less your average touchpad that one can find from inside a laptop. This model, like majority of touchpads out there operates with PS/2 standard. This means that it can be directly plugged in to a PS/2 connector and with proper drivers, function as a mouse. As it happens the PS/2 communication is not that difficult to achieve with an Arduino board. Kristopher has written an Arduino/Wirin ...
Read more

›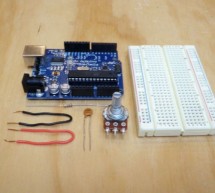 RCtime is a function for the Arduino that finds its roots in Basic-based micro controller programming languages (such as the Basic Stamp). This function basically counts the amount of time it takes to charge a capacitor through a resistor and returns a digital value. In some sense, it is a simple hack for analog to digital conversion. The general purpose of such a circuit would be to read analog sensors whe ...
Read more

›