Revolutionizing Motor Control
If you're a tinkerer or creator, motors are an essential part of your many projects. We are accustomed to controlling them with Arduino boards and creating a mess just to solve a simple problem. Everyone has an idea that needs a motor, but not everyone appreciates the effort required to get one up and running.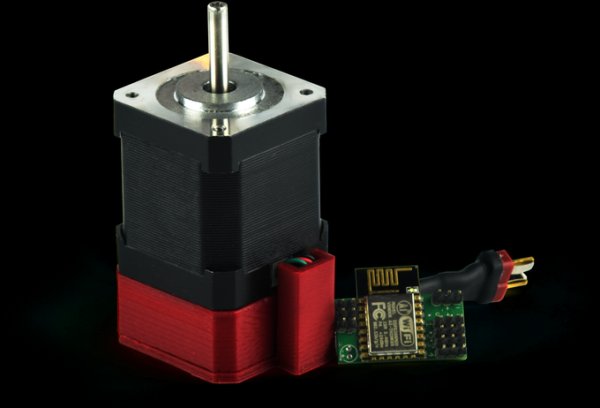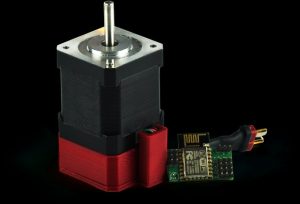 We are OpenMYR, and we are changing the way you control motors. We've created open-source WiFi motors that contain everything you need to motorize your projects built right in. No rat's nest of wiring, all you need to do is supply power. You simply send the motor commands over WiFi, eliminating the need for programming a controller every time you have a great idea for a project.
A Wireless Motor for a Wireless World
The basis of our idea was simple, to create a motor that could be controlled wirelessly by users of all skill levels. No reflashing Arduino code until it works properly, no shields to operate motors and connect to networks, no breadboards. We wanted motors that you can drop into a project and immediately begin using.
When you plug your motor in for the first time, it immediately broadcasts its own WiFi network. You can connect to it and begin moving your motor, or you can tell it to connect to your own network and control it from there. We provide simple tools for configuration and control, such as smartphone apps and the motors' built-in web page. For power users, we provide a simple protocol to send commands over a network so that you can create powerful systems to control your projects.
No matter your skill level, our technology makes motorizing your projects a breeze. If you want to make a light switch you can flip with a smartphone app, you can do that without breaking a sweat. If you want to make a robot arm with complex real-time movement, it took us two days.
Two Solutions for Many Projects
We are proud to introduce OpenMYR's line of wireless motors. We offer two different products for your varying needs.
Our flagship product is the WiFi Stepper Motor, an all-in-one package for when you need strength or an unlimited range of motion. A stepper motor can move continuously both clockwise and counterclockwise while providing a large amount of torque. All stepper motors can lose their position if overpowered.
Read more: WiFi enabled Motors