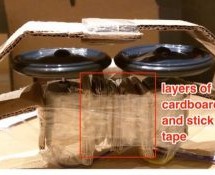 Entertain humans and pets alike with paper planes launched by your voice. Story In this project we will take a look at a combination of some old and new technologies to achieve something even older, entertainment. Maybe I won't have the timeline right but the technologies used in this projects are listed from the oldest to the newest below: Paper Planes Paper Plane Launcher Arduino Alexa Smart Home Skill Se ...
Read more

›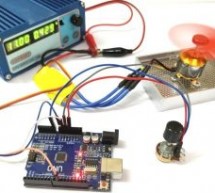 Building stuff and getting them work, the way we want, has always been sheer fun. While that being agreed, building stuff that could fly would defiantly pump a bit more anxiety among the hobbyists and hardware tinkerers. Yes! I am talking about Gliders, Helicopters, Planes and mainly multi-copters. Today it has become very easy to build one on your own due to the community support available online. One comm ...
Read more

›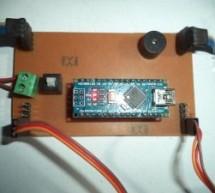 About a million people have died over the past 5 years in unmanned railway crossings all over the world. At least 1/3rd of the railway crossings are unmanned due to their remote placement and less traffic. The Automatic Railway Gate Control System using IR Sensor & Arduino focuses on systematic traffic control of railway gates that are both manned and unmanned. This project will not only make the system ...
Read more

›
Pick N Place robot is a basic level robot for beginners and leaders to learn all about the laws & concepts of Physics, Electronics & Mechanics hence it helps one to inherit this knowledge as one is implementing it. It helps you to get a feel of what robotics is all about. Features: Arduino programming Bluetooth Application based Android smartphone control Wheel with track belt drive Pick and place o ...
Read more

›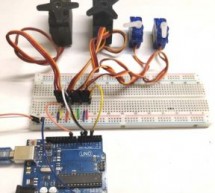 Using one or two Servo with Arduino is Easy but what if we want to use more than one Servo Motors? Here, we are going to show you that how to control Multiple Servo Motors with Arduino. Connecting multiple Servo Motors with Arduino seems to be easy and but if we connect all the Servos to Arduino supply pins then they won't work correctly because of lack of enough current to drive all the motors. So you have ...
Read more

›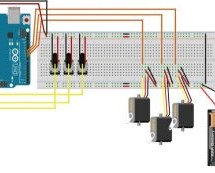 Hi there. This is my first instructable, so I hope you will be patient with me if I make any mistakes setting it up.It is written for beginners like myself, so the more advanced among you can skip a lot of this and just get to wiring it up. The goal I set myself was to be able to control the robot shown in this web site: http://bocabearingsworkshop.blogspot.co.id/2015/08... I needed to be able to control 3 ...
Read more

›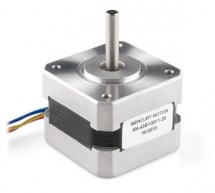 When we need precision and repeatability, a stepper motor is always the solution. With the way it is designed, a stepper can only move from one step to the next and fix in that position. A typical motor has 200 steps per revolution; if we tell the motor to go 100 steps in one direction, it will turn exactly 180 degrees. It gets interesting when we only tell it to go one step and it turns exactly 1.8 degrees ...
Read more

›