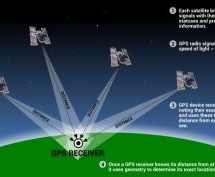 In IoT and digital age, location-based services applications are widespread: starting from Google maps to anti-loss devices and not ending with location-based marketing. The most common technologies used for user location identification are: GPS, WiFi and Beacons (a custom BLE profile). Location-based (geofencing) marketing is a new way to enhance the personal experience while shopping. For example if you w ...
Read more

›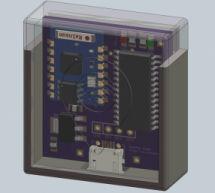 Description When the world's lifeforms are forced into subterranean dwellings due to nuclear fallout, evolution into lizard people or warming of the Earth, we will require a simple method for determining our position underground. In our current age, we are still working out the intricacies associated with determining our location in areas where GPS cannot reach. SubPos provides a solution to this problem, w ...
Read more

›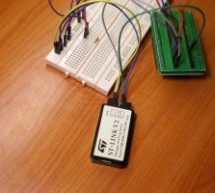 Wooden Digital Clock with - Time, Temperature, Humidity, Alarm - WiFi controller through web browser - Advance display config - Stop alarm by vibration sensor size : 64 x 64 x 79 mm i use PLA with wood veneer instead of full wood my room's too small for put woodworking tools If want view detail all steps, you can watch video Step 1: PCB - Display This step for make PCB (two layer) display module (if cannot ...
Read more

›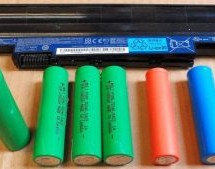 The 18650 cell has become a ubiquitous standard in the lithium battery world. From power drills to early Tesla vehicles, these compact cells power all manner of portable devices. A particularly common use is in laptop batteries, where they're often built into a pack using the Smart Battery System. This creates a smart battery that can communicate and report on its own status. PackProbe is a software tool bu ...
Read more

›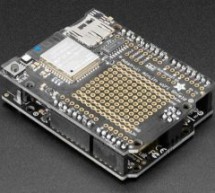 A new piece of Arduino hardware is now available to purchase from the Adafruit online store in the form of the Adafruit AirLift Shield. A piece of kit that offers you an Arduino shield that allows you to use the ESP32 as a WiFi co-processor. If your favourite Arduino board doesn't have integrated wireless connectivity the new AirLift Shield can rectify that. Handling all the heavy lifting of connecting to a ...
Read more

›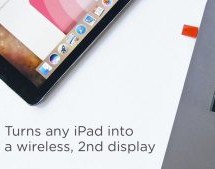 It is possible now to turn your iPad into a second display using Luna Display! Luna Display is a hardware solution that extends your Mac desktop to your iPad, creating a wireless second monitor maintaining high resolution. In fact, Luna is one of Astro HQ products, a startup working on delivering tools for designers and animation creators. It is originally  founded by two ex-Apple engineers, a reason to und ...
Read more

›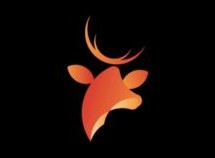 The team initially tried to build open-source hardware for IoT, now it is launching it on the blockchain instead. The firm plans to launch a tiny board that can connect to a blockchain. The equipment will also control electronic components like motors, sensors, and switches. This technology will make it possible for users to build an embedded blockchain system in a few minutes. Elk uses the K ...
Read more

›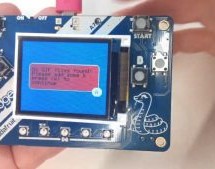 Historically, getting files on to a microcontroller device was a fraught process. You might have found yourself placing image data manually into arrays in code, or perhaps repeatedly swapping SD cards in and out. For select Arduino boards, that's no longer a problem – thanks to the new TinyUSB library from Adafruit (Youtube link, embedded below). The library is available on Github, and is compatible with SA ...
Read more

›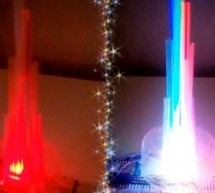 A simple, original and cheap Christmas tree made with LED-illuminated plastic straws that can be controlled over WiFi. Things used in this project Hardware components Arduino MKR1000 × 1 USB-A to Micro-USB Cable × 1 LED (generic) × 12 Resistor 330 ohm × 12 Software apps and online services Arduino Web Editor Arduino IDE Story Overview This is an original, cheap and easy-to-do "Internet of Holiday Things" pr ...
Read more

›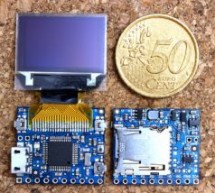 Arduino enthusiasts searching for a tiny development board and Arduino compatible multitool, may be interested in the PocketScreen developed by the development team at Zepsch based in Ludwigsburg, Germany. Designed to provide a combination of Microcontroller, colour OLED, SD card reader, three buttons, RGB LED and charger, as well as the possibility to add a wireless module to the system, PocketScreen is no ...
Read more

›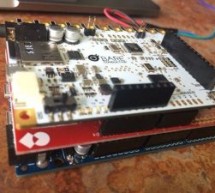 It's a dimmer switch! Create your own touch interface for controlling your Philips Hue lights using Bare Conductive's conductive paint. Things used in this project Hardware components Andium Anduino WiFi × 1 Bare Conductive Touch Board × 1 Philips hue × 1 Bare Conductive Electric Paint 50ml × 1 SparkFun Logic Level Converter - Bi-Directional × 1 Arduino Due × 1 Software apps and online services Arduino IDE ...
Read more

›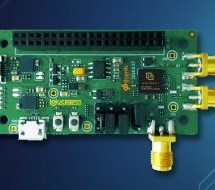 WiFi 5 also known as 802.11ac has been around for a while now, but few boards have adopted it. The WiFi 5 might easily be confused with the general WiFi (802.11 b/g/n).  The WiFi standard 802.11ac is capable of 1300 megabits per second (Mbps) which is the equivalent of 162.5 megabytes per second (MBps), this is 3x faster than the typical 450Mbps speed attributed to 802.11n. So obviously WiFi 5 promise so mu ...
Read more

›