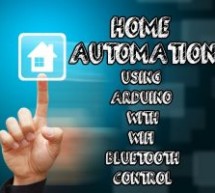 This is a tutorial to show how to build a home automation system using arduino with Wifi [ESP8266-01], bluetooth (HC-05) and IR remote control. Home automation results in a smarter home and is used to provide a higher and healthier standard of living. The beauty of a home automation system is that it is highly scalable, flexible and its capabilities are limited only by our imagination. Step 1: Overview of t ...
Read more

›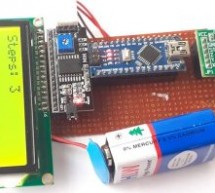 There's a trend in corporate America that has employees wear a step counter — technically a pedometer — and compete in teams to see who can get the most number of steps. We wonder how many people attach the device to an electric drill and win the competition easily. However if you want to do your own measurements, [Ashish Choudhary] has plans for making a pedometer with an Arduino. The device isn't tiny, bu ...
Read more

›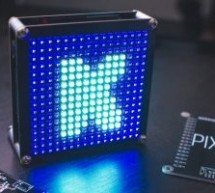 I am back again with my second Make/100 Project! After the first being a very large success and very fun, I decided to do another. This time I am bringing to you the PIXO Pixel! What is it? The PIXO Pixel is an open source RGB display that uses the very cool, APA102-2020 Addressable LED in a 16 x 16 array. These LEDs are very fast, bright, and tiny; only 2mm x 2mm!  Controlling the LED matrix is an ESP32 wh ...
Read more

›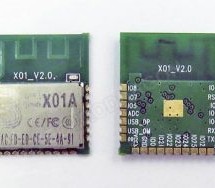 RDA's RDA5981 is a fully integrated low-power WiFi chip from RDA Microelectronics. RDA5981 is a fully built WiFi chip highly intended for applications in the areas of a smart home, audio applications and IoT applications. The RDA5981 is being used in devices running Baidu DuerOS, the Chinese alternative to Amazon Alexa or Google Assistant. During the annual event of China's semiconductor industry IC China 2 ...
Read more

›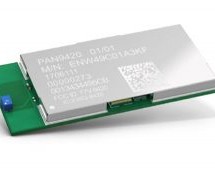 Building an Internet of Things infrastructure most times depends upon the wireless connectivity, but there are many options for wireless and not every device is IP addressable – a requisite feature for IoT. There are many wireless interface options, Wi-Fi, Bluetooth Low Energy (BLE), ZigBee, Z-Wave, Lora, RFID and Satellite, each with their own unique balance of power, range, data rates, mesh networking, in ...
Read more

›
Are you familiar with Arduino, but are looking for a little more connectivity in your projects? This Instructable goes over a new (and cheap) wireless module that has hit the embedded world hard - the ESP8266. This little module is a perfect way to hook your Arduino project into your WiFi. What you do with it is entirely up to your imagination. This project demonstrates how to tie into the WeatherUndergroun ...
Read more

›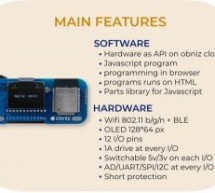 Cloud connected Development Board obniz is development board which has 12 IO and WiFi-BLE module. It can be controlled through the APIs on obniz cloud, either through the REST or WebSocket API. obniz API can be used in javascript. So, obniz programs written in JavaScript can run on a webpage, so "Turning on a motor by pressing a button on the Web" is an easy task! With obniz, it's easy to make any hardware ...
Read more

›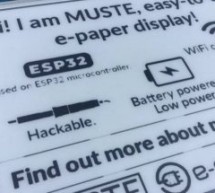 Makers developers and small businesses may be interested in a new Wi-Fi enabled e-paper display that will soon be launching via the Crowd Supply website offering a display that can be programmed using the Arduino IDE and is based on the ESP32. "A powerful, Wi-Fi enabled ESP32 microcontroller makes this six-inch e-paper display – recycled from a Kindle e-reader – incredibly easy to control. Just plug in a US ...
Read more

›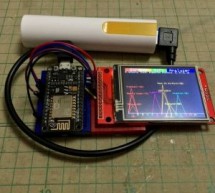 Step 1: What Is WiFi Analyzer? WiFi Analyzer is a handy app in Android, it help to visualize the WiFi signal information around you. It is very useful for helping select a right channel for setting a new AP. If you selected a channel that as same as another AP near you, you may encounter interference and degrade the network performance. However, you may not have a Android phone in hand and it is a little bi ...
Read more

›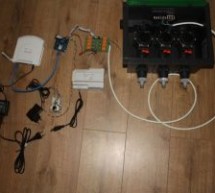 This is my first post so... be brutal ! I have a small yard with a very odd shape, well... L-shaped really and not enough pressure at the tap to be able to water it in one go. So I had to create 3 sprinkler sub systems that can only be turned on one at a time. I sourced 3 Gardena valves but refused to cough up the extra cash for their dull 'computer' (not sure why they call it a computer btw). Besides, cont ...
Read more

›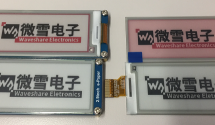 I have used E-Ink displays in projects three years ago, but from that time the technology has greatly evolved. That time displays were hard to get, expensive and difficult to use. Now things seem to change with e-ink displays available to the maker market :-). I'm able to get a 128×296 pixel e-paper display for $10! And for little more money I can have displays with black/white/red colors! Waveshare When I ...
Read more

›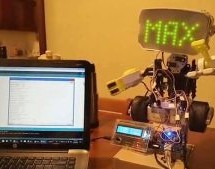 There are plenty of "smart" toys out in the marketplace, some with more features than others. Nevertheless, most makers desire complete control over a platform, something that's often lacking in any commercial offering. It was just this desire that motivated [MrDreamBot] to start hacking the Meccano Max. Meccano Max is a small-statured companion robot, at about 30 centimeters high. Not content with the ...
Read more

›