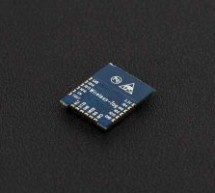 WT8266-S1 Wi-Fi module is a low consumption, high performance embedded Wi-Fi network control module designed by Wireless-Tag. It can meet the IoT application requirements in smart power grids, building automation, security and protection, smart home, remote health care etc. The module's core processor arduino ESP8266 integrates an enhanced version of Tensilica's L106 Diamond series 32-bit processor with sma ...
Read more

›
The goal of this instructable is to explain how I made a wifi-connected light switch (also called remotes further). The goal of these remotes is to turn on and off several wifi-connected relays. The relays are not explained in this instructable. They are explained in a separate instructable that I made in the past: ESP8266 Wifi Switch. These remotes will contain up to 3 small buttons. Each button turns on/o ...
Read more

›
When we see RGB LEDs used in a project, they're often used more for aesthetic purposes than as a practical source of light. It's an easy way to throw some color around, but certainly not the sort of thing you'd try to light up anything larger than a desk with. Apparently nobody explained the rules to [Brian Harms] before he built Light[s]well. Believe it or not, this supersized light installation doesn't us ...
Read more

›
I built this Arduino based automatic LED light controller for a set of poorly lit stairs in our new home. The stairs are quite dangerous - especially at night - but not any more thanks to the Motion Activated Automatic LED Stair Lighting with Arduino (a.k.a. "the stair butler"). By carefully positioning the LED's and PIR sensor, this project could easily be adapted into: A night light for a baby's room - LE ...
Read more

›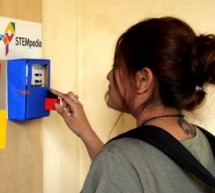 Now, you can easily track attendance and clock working hours with the help of this easy and fun to make DIY fingerprint scanner! We'll be using ThingSpeak to store and retrieve the data. All you require is a cardboard piece, some colored paper, a fingerprint sensor, evive, and lots of DIYing! Ready for some scanning and tracking? Hop on board! https://youtu.be/8OAUpP4l9-w Step 1: Components Required Hardwar ...
Read more

›
VersaLogic Corp., the embedded industry's most trusted computer company, has announced a new compact and rugged embedded computing system with ECC memory. This is VersaLogic's eighth product family released in the Embedded Processing Unit (EPU) format. Named "Owl", this new computer features error correcting memory combined with Intel®'s latest 5th generation Apollo Lake processors (dual or quad core). The ...
Read more

›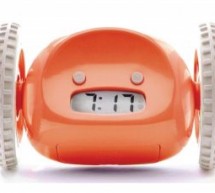 IoT Corner Arduino, the Italian company known for its maker-friendly ecosystem of microcontrollers, launched a new professional-grade development board for IoT. The Portenta H7 features a dual core processor, with an on-board graphics accelerator that allows users to connect it to an external monitor via the USB-C port. The Portenta H7, which supports WiFi and Bluetooth wireless protocols, has two 80-pin co ...
Read more

›
CubieTech recently announced a new SBC CubieBoard9 on their product page. This SBC is yet unpriced and also not reached the CubieBoard.org community website. CubieBoard9 features a quad A53 Actions S900 SoC, 3GB LPDDR3, 16GB eMMC, WiFi/BT, and dual independent displays with HDMI, MIPI-DSI, LVDS, and eDP. Back in 2014, CubieTech announced Allwinner A80 based CubieBoard8 that was never launched in the ma ...
Read more

›
https://youtu.be/qsFZ6o-1S0E The idea was born after being selected to expose at Maker Faire Lille, a giant event around Science, inventions and the Do-It-Yourself mindset. I wanted to build something that makes visitors want to subscribe to my YouTube channel YouLab.I quickly though about a real time YouTube counter. However, it was lacking of interactivity with visitors.That's why, I've decided to make an ...
Read more

›
https://youtu.be/qQG8SdMgj8I As I was finalizing design decisions for an upcoming ESP32 WiFi Kit 32 based project requiring three button input, one noticeable problem was that the WiFi Kit 32 does not possess a single mechanical pushbutton, yet alone three mechanical buttons, for input. However, the WiFi Kit 32 does have plenty of capacitive touch inputs, so I spent some time assembling hardware, writing so ...
Read more

›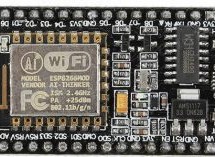 As the popularity of Arduino boards increased, the demand for boards which comes embedded with some of the add-ons used with the Arduino increased. One of the most popular add-ons were the WiFi modules which are used to connect Arduino boards to the internet. Several boards were released by different manufacturers which used the Arduino form factor and had onboard WiFi module, but none of these boards ...
Read more

›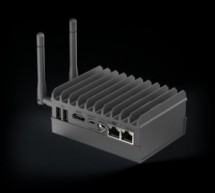 The first MintBox Mini was released in 2015 in partnership between Compulab and the Linux Mint team. Since then, there has been an advancement in the software and the hardware that powered the first iteration. In March 2018, Compulab has continued with the Linux Mini Project releasing a replacement for the AMD A10 based MintBox Mini Pro mini PC called the MintBox Mini 2 (MBM2). The new MintBox Mini 2 c ...
Read more

›