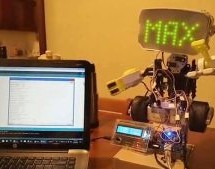 There are plenty of "smart" toys out in the marketplace, some with more features than others. Nevertheless, most makers desire complete control over a platform, something that's often lacking in any commercial offering. It was just this desire that motivated [MrDreamBot] to start hacking the Meccano Max. Meccano Max is a small-statured companion robot, at about 30 centimeters high. Not content with the ...
Read more

›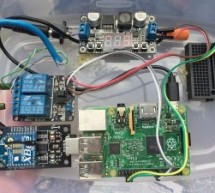 This simple system allows web based remote control of a swimming pool pump and heater, or any device that be switched with simple relays. It uses a Raspberry Pi as the main controller and web server. It also uses a remote thermometer run by an Arduino at the pool, powered by a battery and a solar panel. Two small XBee radio units supply the data link between the pool thermometer and the main controller. I h ...
Read more

›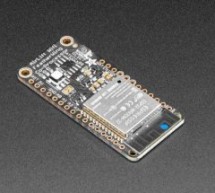 Adafruit has announced the arrival of the new AirLift FeatherWing ESP32 WiFi co-processor this week, making it available from their online store priced at $12.95. The small FeatherWing board allows you to use the powerful ESP32 as a WiFi co-processor. Adafruit explains a little more about the benefits of using the processor for your wireless connectivity. "Having WiFi managed by a separate chip means your c ...
Read more

›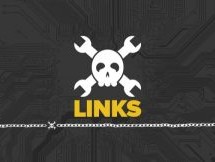 We start this week with very sad news indeed. You may have heard about the horrific fire on the dive boat Conception off Santa Cruz Island last week, which claimed 33 lives. Sadly, we lost one of our own in the tragedy: Dan Garcia, author of the wildly popular FastLED library. Dan, 46, was an Apple engineer who lived in Berkley; his partner Yulia Krashennaya died with him. Our commu ...
Read more

›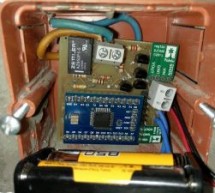 Story Idea and reason One of my long running projects, "lights off" comes from the need to know : "Did I turned off my bathroom light?" ; "This light are on for too much time, I wonder how much I am paying for it". Without wanting to rewire my house, I came up with designing the WiFi switches, battery powered. Switch unit  To do so, the wall switch is controlling the Mega's inputs that is setting and resett ...
Read more

›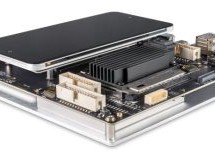 Intrinsyc's new Open-Q 845 HDK Development Kit has the same Mini-ITX (170 x 170mm) dimensions and sandwich-style design as the Open-Q 835 from the previous year. The main SoC, Snapdragon 845 is integrated into the board topped by a heatsink. This dev board includes a smartphone like 5.7-inch QHD (1440 x 2560) touchscreen controlled via MIPI-DSI, as well as a camera board with dual rear-facing cameras and a ...
Read more

›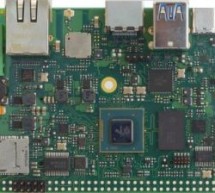 F&S Elektronik Systeme has unveiled its latest Pico-ITX format (100 x 72mm) SBC named ArmStone™MX8M. This board is powered by the NXP i.MX processor. Preliminary shipping will not until Q2 of this year. The new ArmStone™MX8M is available with dual or quad-core variants of the 1.5GHz, Cortex-A53 i.MX8M. The SoC combines a Vivante GC7000Lite GPU and VPU, enabling 4K HEVC/H265, H264, and VP9 video decoding ...
Read more

›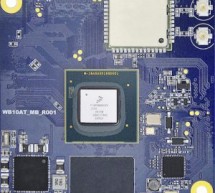 Last year (2017), NXP announced its new applications processors, the i.MX 8 series. The i.MX 8M family of applications processors based on Arm® Cortex®-A53 and Cortex-M4 cores provide industry-leading audio, voice and video processing for applications that scale from consumer home audio to industrial building automation and mobile computers. NXP announced a select group of partners that have been engaged in ...
Read more

›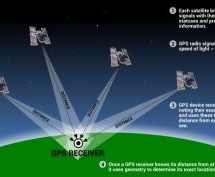 In IoT and digital age, location-based services applications are widespread: starting from Google maps to anti-loss devices and not ending with location-based marketing. The most common technologies used for user location identification are: GPS, WiFi and Beacons (a custom BLE profile). Location-based (geofencing) marketing is a new way to enhance the personal experience while shopping. For example if you w ...
Read more

›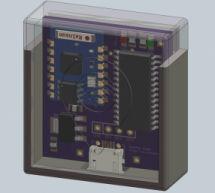 Description When the world's lifeforms are forced into subterranean dwellings due to nuclear fallout, evolution into lizard people or warming of the Earth, we will require a simple method for determining our position underground. In our current age, we are still working out the intricacies associated with determining our location in areas where GPS cannot reach. SubPos provides a solution to this problem, w ...
Read more

›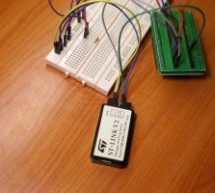 Wooden Digital Clock with - Time, Temperature, Humidity, Alarm - WiFi controller through web browser - Advance display config - Stop alarm by vibration sensor size : 64 x 64 x 79 mm i use PLA with wood veneer instead of full wood my room's too small for put woodworking tools If want view detail all steps, you can watch video Step 1: PCB - Display This step for make PCB (two layer) display module (if cannot ...
Read more

›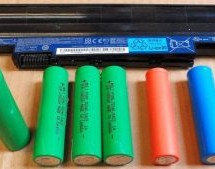 The 18650 cell has become a ubiquitous standard in the lithium battery world. From power drills to early Tesla vehicles, these compact cells power all manner of portable devices. A particularly common use is in laptop batteries, where they're often built into a pack using the Smart Battery System. This creates a smart battery that can communicate and report on its own status. PackProbe is a software tool bu ...
Read more

›