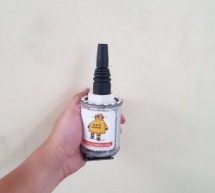 Today I will share how to make a WIFI JOYSTICK from an ESP8266 and 4 ways industrial joystick. It can be integrated into the factory's automation system or be used for smart home control. The mentioned control systems are PLCs and the specific case that I am applying is SIEMENS PLC S7-300..... Let's start and firstly please watch the video below: https://youtu.be/aFG6ttPEAu4 Step 1: BILL OF MATERIAL Main co ...
Read more

›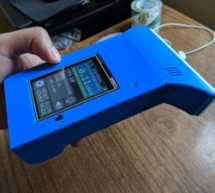 https://youtu.be/rmFnbVB5gCM I designed and built a Geiger Counter - a device that can detect ionizing radiation and warn its user of dangerous ambient radiation levels with the all-too-familiar clicking noise. It can also be used when scouting for minerals to see if the rock you found has Uranium Ore in it! There are many existing kits and tutorials available online to make your own Geiger Counter, but I w ...
Read more

›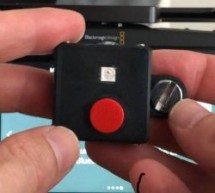 https://youtu.be/_3tlmJh9MJA Many people have asked me to share some details about my wireless controller for the BMPCC4k. Most questions were about the bluetooth control, so I'll mention a few details about that. I am assuming you are familiar with the ESP32 Arduino environment. This version of the remote can control the recording, focus and aperture of the camera via bluetooth. Have a look at the video. I ...
Read more

›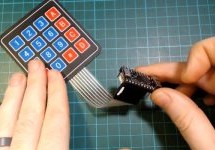 Most people associate the ESP family of microcontrollers with WiFi, which makes sense as they've become the solution of choice for getting your project online quickly and easily. But while the WiFi capability might be the star of the show, the ESP32 also comes equipped with Bluetooth; we just don't see people using it nearly as often. If you're looking to get started using Bluetooth on the ESP32, then this ...
Read more

›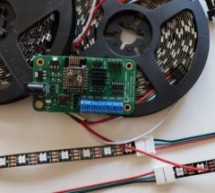 An ESP8266 powered Wi-Fi development board is available via Crowd Supply offering an easy way to control two 5V or 12v LED strips. The ANAVI Miracle Controller has been created by the team at Anavi Technology and is priced from $25 with worldwide shipping available and fulfilment expected to take place during April 2020. Out of the box, ANAVI Miracle Controller supports the following sensors and peripherals ...
Read more

›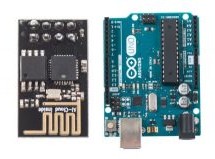 In our previous tutorial, we learned how to set up the ESP8266 ESP-01 and establish communication with other devices. In this tutorial we are going to show how to use the ESP-01 module to give the Arduino UNO access to a Wi-Fi network and interact with inputs and outputs. Step 1: Materials The materials that you will need for this tutorial are: Jumper WiresPush ButtonLED330Ω Resistors (x2) Ad ...
Read more

›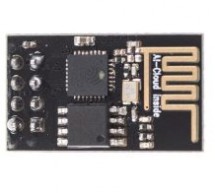 The ESP8266 ESP-01 is a Wi-Fi module that allows microcontrollers access to a Wi-Fi network. This module is a self-contained SOC (System On a Chip) that doesn't necessarily need a microcontroller to manipulate inputs and outputs as you would normally do with an Arduino, for example, because the ESP-01 acts as a small computer. Depending on the version of the ESP8266, ...
Read more

›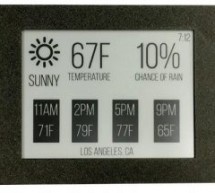 The development team at e-Radionica responsible for the awesome Inkplate 6 Wi-Fi-enabled e-paper display, have unveiled a new 3D printed case designed to provide a little extra protection and finish to the screen. The design files are not available for download quite yet, as the team wanted to make a few more tweaks before they are released, however as you can see from the image above the addition of an enc ...
Read more

›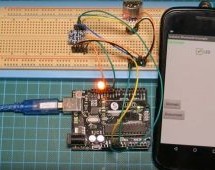 Introduction With the arrival of the IoT and the need for control, devices now need to do more than perform the basic functions for which they are built, they need to be capable of communicating with other devices like a mobile phone among others. There are different communication systems which can be adapted for communication between devices, they include systems like WiFi, RF, Bluetooth among several othe ...
Read more

›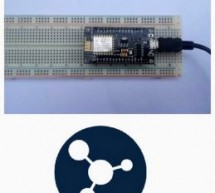 This instructable shows you a simple Internet of Things demo using the ESP8266 NodeMCU and an online IoT service called AskSensors. We demonstrate you how to quickly get data from the ESP8266 HTTPS client and plot it in graph into the AskSensors IoT Platform. Step 1: Materials You Need To follow along with this tutorial you will simply need: Computer running arduino softwareESP8266 Node MCUUSB micro ca ...
Read more

›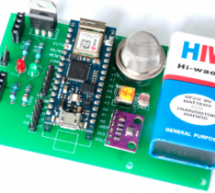 Home automation is a popular project to undertake but its complexity can quickly become daunting, especially if you go further than controlling a few lights (or if you're a renter). To test the waters you may want to start with something like this home safety monitor, which is an IoT device based on an Arduino. It allows remote monitoring of a home for things such as temperature, toxic gasses, light, a ...
Read more

›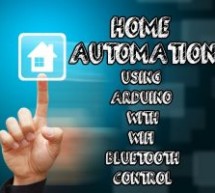 This is a tutorial to show how to build a home automation system using arduino with Wifi [ESP8266-01], bluetooth (HC-05) and IR remote control. Home automation results in a smarter home and is used to provide a higher and healthier standard of living. The beauty of a home automation system is that it is highly scalable, flexible and its capabilities are limited only by our imagination. Step 1: Overview of t ...
Read more

›