The Arduino Uno WiFI Rev2, available now from RS Components, comes with a brand new 8-bit microprocessor from Microchip, and an onboard IMU. The WiFi connection is made secure with the new ECC608 crypto chip accelerator. The kit has 14 digital input/output pins (of which six can be used as PWM outputs), six analog inputs, a 16MHz ceramic resonator, a power jack, an ICSP header, a USB connection and a reset ...
Read more

›
Readers of Hackaday are no strangers to using a microcontroller to push data to WiFi. Even before the ESP8266 there were a variety of ways to do that. Now Microchip is joining the fray with a $29 board called the AVR-IOT WGthat contains an 8-bit ATmega4808, a WiFi controller, and hardware-based crypto chip for authenticating with Google Cloud. The board has a section with a USB port for charging a battery a ...
Read more

›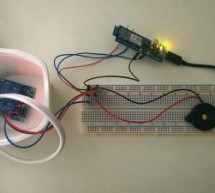 If the WiFi connectivity goes down, this will reboot the router. Story There are times you are unable to connect to your WiFi router. This can be especially problematic when you have increasing number of WiFi dependent IoT devices. Many times, the remedy is to simply reboot the router i.e. unplug the power cord, wait for a few seconds and plug it back again. If you do not want to go through that trouble on ...
Read more

›
Electronic greenhouse controlled real-time, because the environmental conditions change continuously, so we need an efficient monitoring. Story Overview The greenhouse environmental conditions change continuously, for this reason we need an efficient monitoring. There are a lot of benefits of using an automatic system, for example less work or most important the users can check their own investments from th ...
Read more

›
One of the essential elements of building IoT project is the ability to connect devices. Wi-Fi and Bluetooth are good low cost choices, but they work only at close ranges, or in hotspot areas. When the device needs to be at a remote location GSM is a good and easy to setup option. In this Instructable, I will show you how easy it is to send and receive SMS messages over GSM with Arduino. In the following In ...
Read more

›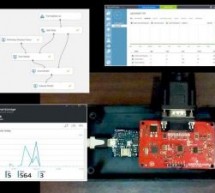 Smart cloud-based vehicle OBD-II diagnostics logging and analysis using Azure IoTHub, Stream Analytics, and Machine Learning. Story Overview Cloud-based services are going to be a central part of IoT (Internet of Things) development. This project explores a potential real-world application, automobile engine data collection and analysis. All vehicles include an OBD-II diagnostics port that provides access t ...
Read more

›
A wifi-connected high-precision camera slider, controllable from any web browser. Easily capture smooth sliding video shots or time lapses. Story My name is Ben Brandt, and I run a YouTube channel as a hobby to share my various DIY projects (like this one) as well as woodworking, metal work, and making things in general. In my quest to make better video, I wanted to be able to make long sliding/panning shot ...
Read more

›
Use Alexa to tell your door sign what message to display. Story Why? You are running a small "geek shop" and want to impress the first/last customer of the day? You want to leave your desk for a short break and think telling that to your colleagues - and to Alexa - should be enough effort (why should you leave a note)? Or just to show the world how cool you are? Or just for fun? ;) Introduction & Discla ...
Read more

›
Never run out of liquid laundry detergent again with this Amazon DRS enabled liquid laundry detergent sensor, a.k.a. LaundryBot. Story Introduction The LaundryBot is a Amazon Dash Replenishment Service (DRS) enabled smart liquid level sensor that will contentiously measure the surface height of the liquid detergent in the container, and automatically re-order through Amazon DRS service when the detergent is ...
Read more

›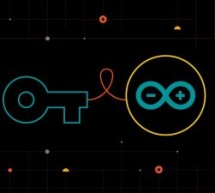 If there is sensitive data that you want to keep private when sharing a sketch, add a secret tab and store your private info there! Story Often in your sketch, there is some sensitive data that you'd like to keep private, which could accidentally become public when published on GitHub or when you share your sketch with someone else via URL. This sensitive information may include Wi-Fi network names and pass ...
Read more

›
Need to organize your coins? Get some help with this project. Story Preview I made an IoT APP for coin with sorter, with a lot of inspiration on Math and Physics, I made this because as maker I need an interactive way to make profit when going out to show projects, this can be a great add up for arcades, faires, or fashioned music player. The chocolate Genuino Easter egg is a small reward you get if you man ...
Read more

›
The smart insole collects foot pressure data in real-time. Through Thinger.io the information is fed into a system that visualizes the data. Story Pressure measurement is already used in a variety of situations. It provides information about gait mechanics and has a wide range of applications, i.e. in clinical situations and in sports. In this project the sensors are used to gain insight about weight distri ...
Read more

›