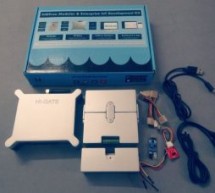 HioTron IoT Kit is a modular and enterprise IoT kit that is entirely pre-programmed prototyping kit for quickly building and testing IoT concepts. All modules are plug-n-play, allowing for flexible prototyping, customization & production. This set of kit is made by the Indian based company HioTron, which specializes in IoT solutions development. This Kit includes Hardware, IoT Platform & User A ...
Read more

›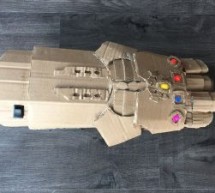 https://youtu.be/-H7YejeUWbI In my previous project i have made an infinity gauntlet that control a light switch. I wanted to use six stones and each stone can control appliance, door lock, or lighting.So, I made a home automation system using infinity gauntlet. In this project I used the RF24Network Library, which enables to build a wireless network with many Arduino boards. Step 1: Hardware and ...
Read more

›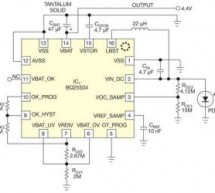 The bq25504 from Texas Instruments is a good candidate to become a milestone on the road to micro-power management and energy harvesting. A prominent feature of this IC is its ability to start up at a supply voltage as low as 330 mV typically, and 450 mV guaranteed. With an SMD inductor and a few capacitors and resistors, it forms a dc-dc converter with a high power efficiency that is unprecedented, especia ...
Read more

›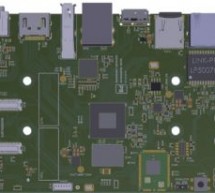 Boundary Devices is the company who launched the i.MX6 based Nitrogen6 in 2012, a globally adopted i.MX 6 SABRE Lite development board (now BD-SL-i.MX6). The company has recently announced the availability of its new Nitrogen8M SBC (Single Board Computer) that runs Linux or Android on a quad-core i.MX8M processor. The NItrogen8M will be the first commercially designed and tested i.MX 8M based SBC solution t ...
Read more

›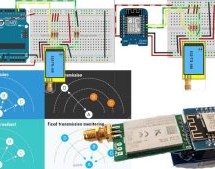 LoRa is the go-to tech for low power, long range wireless sensor networks. Designing with off-the-shelf modules can be a boon or a bane depending on the documentation and support. Luckily, [Renzo] has prepared a set of tutorials to get you started.In his seven part series of write-ups, [Renzo] starts by connecting the E32 module from AliExpress to an Arduino as well as an ESP8266 to demonstrate essential co ...
Read more

›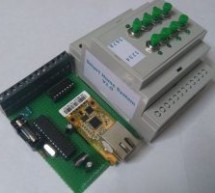 Hello, I am Michalis Vasilakis from Ardumotive.com and in this Instructables guide I will show you how you can easily make your own smart home system based on Arduino uno and an Ethernet module (or shield). You will be able to use this system from any device (mobile phone, pc, tablet) because the user interface (1st image) is accessible through a browser window. Because of that, it supports all op ...
Read more

›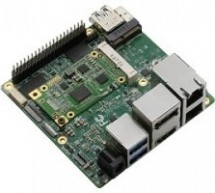 The first embedded ultra-compact Artificial Intelligence processing card for on the edge computing UP Bridge the Gap – a brand of AAEON Europe – is proud to launch AI Core: the first embedded ultra-compact Artificial Intelligence processing cards for edge computing. AI Core is a mini-PCIe module powered by Intel® Movidius™ Myriad™ 2 technology. This low-power module enhances industrial IoT edge devices with ...
Read more

›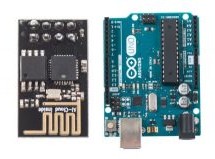 In our previous tutorial, we learned how to set up the ESP8266 ESP-01 and establish communication with other devices. In this tutorial we are going to show how to use the ESP-01 module to give the Arduino UNO access to a Wi-Fi network and interact with inputs and outputs. Step 1: Materials The materials that you will need for this tutorial are: Jumper WiresPush ButtonLED330Ω Resistors (x2) Ad ...
Read more

›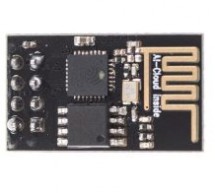 The ESP8266 ESP-01 is a Wi-Fi module that allows microcontrollers access to a Wi-Fi network. This module is a self-contained SOC (System On a Chip) that doesn't necessarily need a microcontroller to manipulate inputs and outputs as you would normally do with an Arduino, for example, because the ESP-01 acts as a small computer. Depending on the version of the ESP8266, ...
Read more

›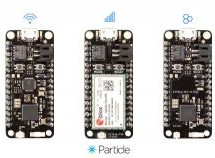 Particle, which has been known for its collection of  IoT focused development boards, and its Internet of Things (IoT) platform (Particle Cloud) has launched a new set of mesh network-enabled IoT development kits called Particle Mesh. Particle Mesh is expected to provide developers more insight into implementing mesh networking technology. They help to collect sensor data, exchange local messages, and share ...
Read more

›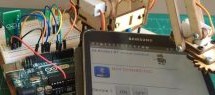 A very good wireless local area network (and personal) is undoubtedly the Bluetooth (BT). Today in our day-to-day is common to find us using cell phones, stereos, cameras, etc., interconnected with the help of the famous "blue little light". In the world of IoT and automation in general, it is very common find remote controls via mobile phones using BT technology. This is due to two basic components, but ve ...
Read more

›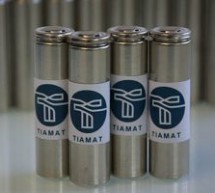 In early 1990s lithium-ion batteries started gaining popularity as a substitute for nickel-cadmium batteries. They have higher energy density, low self- discharge, and low maintenance, but it was soon found that they have short life span, unstability which causes security concerns and creates the need for protection circuits (to maintain it within safe limits), and are really expensive to produce. Lithium i ...
Read more

›