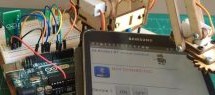 A very good wireless local area network (and personal) is undoubtedly the Bluetooth (BT). Today in our day-to-day is common to find us using cell phones, stereos, cameras, etc., interconnected with the help of the famous "blue little light". In the world of IoT and automation in general, it is very common find remote controls via mobile phones using BT technology. This is due to two basic components, but ve ...
Read more

›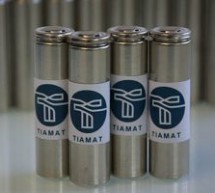 In early 1990s lithium-ion batteries started gaining popularity as a substitute for nickel-cadmium batteries. They have higher energy density, low self- discharge, and low maintenance, but it was soon found that they have short life span, unstability which causes security concerns and creates the need for protection circuits (to maintain it within safe limits), and are really expensive to produce. Lithium i ...
Read more

›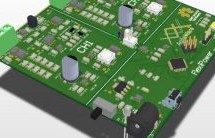 Hobbyists, makers, students and pretty much everyone who works with electronics has encountered the same issue, not having a handy power supply to test their projects. Usually, controllable power supplies are big, expensive and for some people difficult to access, and most small power supplies are not controllable. As a result, Roberto Lo Giacco created Flexipower, a small, portable, flexible, and remotely ...
Read more

›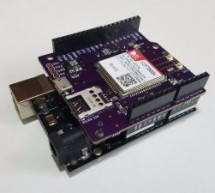 This completely open-source LTE shield for Arduino uses the latest and greatest CAT-M NB-IoT technology optimized for low-power IoT devices! Introduction With the emergence of low-power IoT devices with cellular connectivity and the phase-out of 2G (with only T-mobile supporting 2G/GSM until 2020), everything is moving toward LTE and this has left many people scrambling to find better solutions. However, th ...
Read more

›

Visible Things simplifies the complexity of secure edge to enterprise IoT technology. It delivers a complete evaluation and reference platform to connect smart devices right through to the cloud and enterprise software. Avnet Silica supports an ever increasing range of sensor, connectivity, gateway and security technologies, together with cloud, analytics, mobile and enterprise integration services. Avnet S ...
Read more

›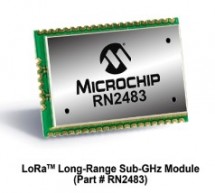 Microchip Technology Inc., has announced the first in a series of modules for the LoRa technology low-data-rate wireless networking standard. The system is designed to allow Internet of Things (IoT) and Machine-to-Machine (M2M) wireless communication offering a range of more than 10 miles (suburban), a battery life of greater than 10 years, and the ability to connect millions of wireless sensor nodes to LoR ...
Read more

›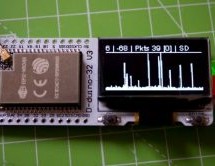 Wi-Fi Packet Monitors are usually a computer program or sometimes a piece of computer hardware that can be used to intercept and log traffic over a Wi-Fi network. My favorite software tool of all is the popular Wireshark which I have used several times for hacking Wi-Fi based hardware, like integrating the common Wi-Fi smart socket with OpenHAB. Packet monitor tools give the possibility of seeing what type ...
Read more

›
Remember the TiVo? The set-top DVR that was once so popular of a hacking target that Hackaday had a dedicated subdomain for it has today largely faded into obscurity as time-shifted viewing has given way to Internet streaming services like Netflix and Hulu. But make no mistake, while the TiVo may no longer be the centerpiece of the average home entertainment center, there's a diehard group of antennaed afic ...
Read more

›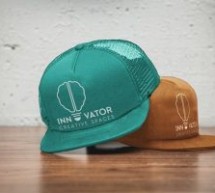 Few days ago, a group of 10 young and experienced people launched a Kickstarter campaign for their new socially significant project "Innovator Creative Spaces". It is a national network of co-working spaces that cover the whole country of Bulgaria. The goal of this project is to build creative centers that provide hi-tech workshops for software development and hardware prototypes. It will also have modern t ...
Read more

›

With the host of protocols available in electronics interfaces, choosing a protocol is a hard job. Some protocols are designed for long distance and reliable communication applications such as RS-485. Others are used for low cost and short range communication such as I2C, and so on. The backbone car's network is the Controller Area Network (CAN). CAN is reliable and adopted widely in automotive industry but ...
Read more

›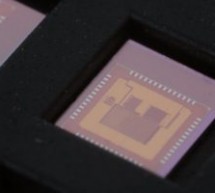 Open source has finally arrived to microcontrollers. Based on RISC-V instruction set, a group of doctoral students at the Universidad Industrial de Santander in Colombia have been working on an open source 32-bit chip called "Open-V". Onchip, the startup of the research team, is focusing on integrated systems and is aiming to build the first system-on-chip designed in Colombia. The team aims to contribute t ...
Read more

›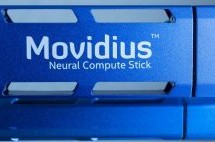 Last week, Intel launched the Movidius Neural Compute Stick, which is a deep learning processor on a USB stick. This USB stick was not an Intel invention. In fact, Intel had acquired Movidius company that had produced last year the world's first deep learning processor on a USB stick based around their Myriad 2 Vision Processor. Neural Compute Stick is based around the Movidius MA2150, the entry level chip ...
Read more

›