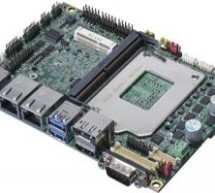 Commell the worldwide leader of Industrial Single Board Computers, has launched its Intel's 8th Gen Coffee Lake based 3.5-inch LS-37L board. This comes after they launched the LV-67X back in August. Just like the LV-67X, the LS-37L board has the same FCLGA1151 socket, that supports up to 6-core, 65W TDP Coffee Lake S-series processors like the 3.1GHz/4.3GHz Core i5-8600. It supports Windows drivers accordin ...
Read more

›
Today it is pretty easy to build a robot with an onboard camera and have fun manually driving through that first-person view. But builders with dreams of autonomy quickly learn there is a lot of work between camera installation and autonomously executing a "go to chair" command. Fortunately we can draw upon work such as View Parsing Network by [Bowen Pan, Jiankai Sun, et al] When a camera image comes into a ...
Read more

›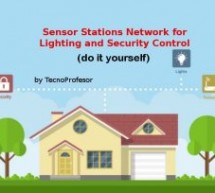 With this sensor stations network configured in a master/slave mode, you will be able to do lighting and security control in your home. These sensor stations (Node01, Node02 in this project) are connected to a master station (Node00) connected to your local wifi network. I have installed the Node01 in my storage room and the Node02 in my garage controlling lights and motions. The master station is installed ...
Read more

›
NXP Semiconductors MPC5777C Power Architecture® Microcontroller is a high-performance, multicore MCU optimized for industrial and automotive control applications that require advanced performance, timing systems, security, and functional safety capabilities. The MPC5777C features two independent Power Architecture z7 cores with up to 300MHz operation, along with a single z7 core in Lockstep with o ...
Read more

›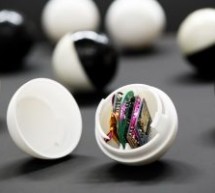 A small team of researchers led by Peter Baltus, professor of microelectronics at the department of Electrical Engineering at Eindhoven Institute of Technology, the Netherlands, has developed small circuit boards equipped with sensors that can easily fit into a small golf-sized ball. While moving inside a pipeline, these swarm of smart marbles or balls can detect any obstacles, damages o ...
Read more

›
In this DIY guide I will show you how to make your own wireless weather station! My communication protocol will allow you to have up to 10 sensor stations in your wireless network, but you can change and extend it up to 254 stations! The RF technology and the module that we used will allow you to have a long range distance between your sensors and master station that will have in your room. You can power on ...
Read more

›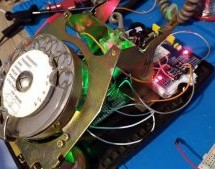 One of the useful side effects of the ubiquitous availability of cellular network data modules is that they can be used to create custom mobile phones. It's surprising in a way that we don't see as many of these projects as we'd expect, but by way of redressing that deficiency we're pleased to see the work of [Proton Gamer], who has taken a vintage rotary dial phone and upgraded it with an Arduino and GSM s ...
Read more

›
Making a IoT LED dimmer that you can control via your PC, phone, tablet or any other device connected to the network is super simple, and I'm going to show you how. I'm sharing my three channel LED dimmer that you can use to dim single RGB LED strip or dim three separate LED channels. I want to be able to control lights above my desk and also mix warm white and cool white strip to give me more flexibility o ...
Read more

›
Digital signage can be useful at events to inform visitors about upcoming panels, changes in the schedule or dynamically provide information. Using LED Matrix displays for that makes the messages readable even from far away and is an eye catching feature. Features include: 2 Lines of dot matrix modules, 1 RGB Ring indicatorhttp web interface for simple fallback managementREST/JSON API for advanced remote ma ...
Read more

›
A China-based manufacturer called RAK Wireless has released the RAK833 LoRaWAN gateway module a couple months back. This has already been used hugely to create a gateway for 'The Things Network'. Now they're back with the new RAK8213, an NB-IoT and LTE Cat M1 module in the same mini-PCIe form factor as the RAK833. The RAK mini-PCIe card is constructed around the Quectel BG96 ...
Read more

›
SolidRun releases ClearFog GT 8K; a high-end computing, Virtual Customer Premises Equipment to deliver network services such as routing, firewall security and virtual private network connectivity to enterprises. The Clear Fog family has the Clear Fog Pro, Clear Fog Base and now the Clear Fog GT 8K which has taken a little of the other SBCs (Single Board Computers) in the family and has made certain modifica ...
Read more

›
Use a $9 GSM module & the Hologram network to remotely control any Arduino with Blynk App. Story Blynk is an awesome tool that allows you to build drag and drop apps for controlling hardware remotely! Its perfect for quickly creating useful IoT projects. This tutorial will run you through setting up Blynk for cellular control using an Arduino and a $9 GSM board. Hologram Network Hologram.io is a cellula ...
Read more

›