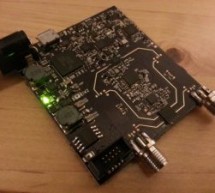 Introduction Vector network analyzer (VNA) are used to measure scattering parameters of high frequency circuits. When frequency is high enough the reflections of the waves start to matter and distributed effects need to be taken into account. VNA can be used to analyze reflection and transmission coefficients of circuits at high frequencies. For example ideally antenna would radiate all the energy it gets, ...
Read more

›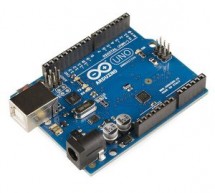 This instructable shows how to control some servomotors remotely in a wi-fi network, using an ordinary internet browser (Firefox, for instance). This might be used in several applications: toys, robots, drones, camera pan/tilt, etc. The motors were attached to an Arduino Uno, which connects the wi-fi network through a ESP-8266 module. The control interface was designed with HTML and jQuery. Miguel's tutoria ...
Read more

›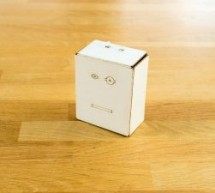 Help keep your IoT pet alive via the Internet! Story If you had an IoT pet, what would it eat? WiFi SSIDs, of course! The Nerd is a wireless electronic pet that survives by collecting WiFi SSIDs along with some rest and sunlight. In order for it to thrive, you must balance offline and online mode with light and darkness to ensure that it has a proper daily eat-sleep-Nerd routine. If it is out of WiFi for to ...
Read more

›
For Project Whack a Mole I need a 32.768kHz crystal oscillator. I found this circuits on the Interwebs and gave it a try: It wouldn't go. I messed about changing component values for while, then decided to actually try to understand the circuit. Now for an oscillator to work, we need an amplifier with a gain of greater than 1, and a phase shift of 360 degrees to get positive feedback. The circuit above is a ...
Read more

›
ESP8266 is a great thing for starting to Wifi And IOT It is also cheap and be used for making cool projects connected to the Internet .Learn how to make a simple IOT Project with it .The ESP8266 WiFi Module is a self contained SOC with integrated TCP/IP protocol stack that can give any microcontroller access to your WiFi network. The ESP8266 is capable of either hosting an application or offloading all Wi-F ...
Read more

›
WIP- Using a MKR1000 to create a WiFi Enabled 2/4 Wheeled Robot Platform, Hardware is in hand, now to implement software Story This is my 1st published hackster build. I have been interested in Wifi enabled Robot platforms since hearing about the raspberry pi for $25..... Now I have many Robotic Platforms built around the Raspberry Pi, Arduino, PcDuino and many clones of each of them. I have not mastered co ...
Read more

›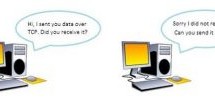 INTRODUCTION In this project, we will learn the basics of Transmission Control Protocol (TCP) and how to communicate to a webserver over TCP. We will request and receive packets from the Google web server using the above communication protocol. The 4Duino display is used to print the status of the connection and the received information for debugging purposes. Transfer of Data over Internet The 2 most commo ...
Read more

›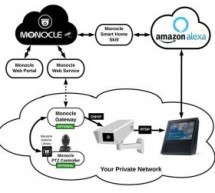 Monocle enables Alexa devices such as Echo Show/Spot & FireTV to view your network IP cameras & control them with a wireless PTZ controller. Story Amazon Alexa® (at least at the time of this writing) does not inherently support any direct integration with local/private network cameras running securely inside your network. Instead Alexa focuses on providing an infrastructure for third-party camera ma ...
Read more

›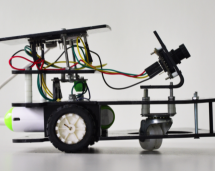 4Duino Intelligent Buggy project demonstrate how does uCAM-II works. This project also utilized two 4duino communicating using Server-Client architecture over TCP. It also uses a buggy car which carry the 4duino server and uCAM-II. By using built-in ESP8266, 4duino client sends a request to 4duino server to move the buggy and capture photo via wireless communication. Server-Client architecture is a network ...
Read more

›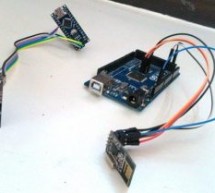 Creating a Local Network to share personnel and confidential data's has become almost impossible for a common man in our modern world. This is mainly because all common chat methods like Whatsapp, Facebook, Hangout and almost everything involves an internet connection. What if, we could share data without the medium of Internet? How cool it would be if you could communicate with people inside your home or w ...
Read more

›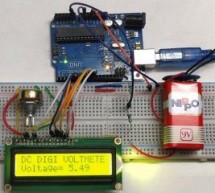 With a simple knowledge of Arduino and Voltage Divider Circuit, we can turn the Arduino into Digital Voltmeter and can measure the input voltage using Arduino and a 16x2 LCD display. Arduino has several analog input pins that connect to an Analog-to-Digital converter (ADC) inside the Arduino. The Arduino ADC is a ten-bit converter, means that the output value will range from 0 to 1023. We will obtain this v ...
Read more

›
Description The network analyzer shield uses an Analog Devices AD9851 DDS chip clocked at 180MHz which will output a sine wave at any frequency from 0Hz and 72MHz. The DDS output is filtered with a Butterworth LPF and then passed to a two transistor amplifier. The shield will output approximately 0dBm (maybe 1-2dBm if you turn the Pot up; may get distortion, though) into 50 Ohms. The output and input connec ...
Read more

›