iNand IX EM132 – Industrial Embedded Flash Device.
The Industrial iNAND IX EM132 Embedded Flash Drive (EFD) is Western Digital's most advanced e.MMC flash storage solution for industrial applications, with high reliability and endurance across a wide range of operational requirements.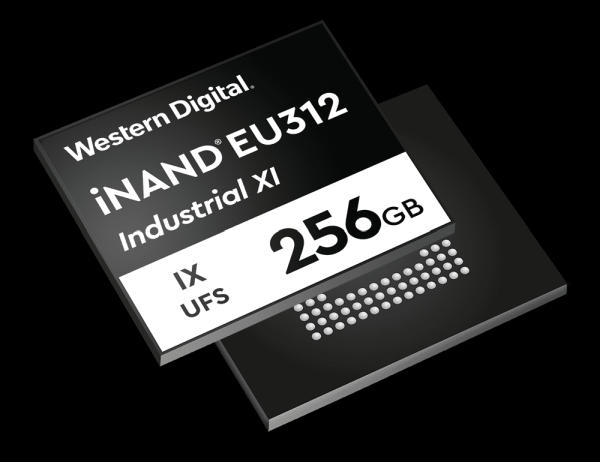 Designed and tested to withstand demanding environmental conditions, this industrial- grade flash device features advanced flash memory management firmware to provide enhanced power immunity, ECC, wear leveling, and bad block management. Data intensive applications can rely on the EM132 to capture every critical moment, log each event, and to ensure quality-of-service to end-users.
The Smart Partitioning feature in the iNAND IX EM132 EFD Industrial flash devices allows Boot partitions, RPMB, multiple General-Purpose Partitions, User Data Area and Enhanced User Data Area, providing OEMs the flexibility to choose different attributes on a single device depending on storage requirements.
In addition, the optimized 3D NAND memory offers significant advantages over that of standard X2 MLC memory in the previous eMMC generation.
Product Highlights
Operating Temp Range: –40°C to 85°C on Industrial Extended Temperature SKUs; –25°C to 85°Con Commercial and Industrial SKUs
Broad portfolio: 8GB to 64GB
Extended product life cycle for industrial grade
Advanced controller built for endurance and reliability
High endurance: up to 3K P/E cycles in MLC
Smart Partitioning, Advanced Health Report and Manual Refresh (Industrial Grade)
Enhanced User Data Area (EUDA) (Commercial Grade)
Operating voltage: 2.7V to 3.6V
Read more: WESTERN DIGITAL INAND IX EM132