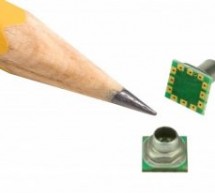 Honeywell is a technology company working towards connecting the world. They are currently working on connected homes, buildings, plants (such as refineries), warehouse, workers, aircrafts, vehicles, and healthcare while addressing challenges such as energy, safety, security, productivity, and global urbanization. To enhance product performance, Honeywell has designed a MicroPreassure board mount pressure s ...
Read more

›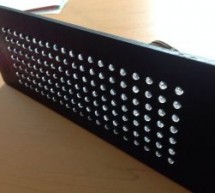 https://youtu.be/Eu9ExmHkkIk https://youtu.be/_srC_gPAEP0 In this short tutorial you will learn how to make an Arduino-powered LED matrix. Unlike several other designs, this one uses a "companion" computer to notify the Arduino which LEDs should be powered. I have provided the code for the Arduino, as well as some Java code for displaying text on the LED matrix (this includes a custom-made 7x5 character fon ...
Read more

›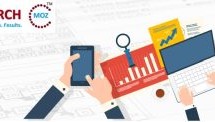 Quadruped Robot Market report 2018, discusses various factors driving or restraining the market, which will help the future market to grow with promising CAGR. The Quadruped Robot Market research Reports offers an extensive collection of reports on different markets covering crucial details. The report studies the competitive environment of the Quadruped Robot Market is based on company profiles and their e ...
Read more

›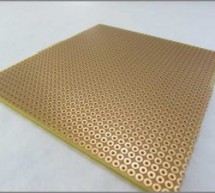 PRESS RELEASE UPDATED: July 10, 2019 SHIJIAZHUANG, China, (Newswire.com) -OurPCB, a multi-national PCB Manufacturing, and PCB Assembly company, today published a Guide on"PCB Copper Weight – The Ultimate Guide To How To Apply Perfectly." It has six chapters that cover every detail about PCB Copper Weight. The publication is available on the https://www.ourpcb.com/pcb-copper-weight.html sec ...
Read more

›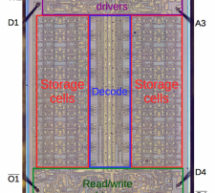 Intel's first product was not a processor, but a memory chip: the 31011 RAM chip, released in April 1969. This chip held just 64 bits of data (equivalent to 8 letters or 16 digits) and had the steep price tag of $99.50.2 The chip's capacity was way too small to replace core memory, the dominant storage technology at the time, which stored bits in tiny magnetized ferrite cores. However, the 3101 performed at ...
Read more

›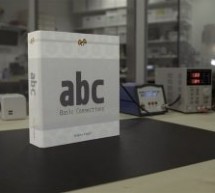 Arduino is the world's most popular open-source electronics tool, used every day by millions of people for experimenting and learning electronics. Thanks to the support of the maker community, anyone can share their knowledge and learn from thousands of other projects. You can create anything using basic components like switches and LEDs, or more advance components like digital interfaces and wireless commu ...
Read more

›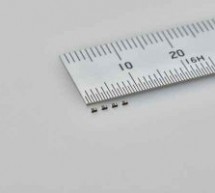 The expansion of the line-up of the metal multilayer chip power inductor MCOIL MC series, from TAIYO YUDEN, which uses a metallic magnetic material, as well as the commercialisation of the tiny metal power inductor MCEE1005 (1.0×0.5×0.55mm, maximum height), has been announced. This power inductor is used as a power choke coil in power supply circuits for wearable devices, smartphones, and IoT devices. By so ...
Read more

›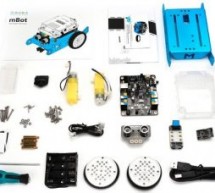 Makeblock was founded in 2012 in Shenzhen as the world's first open-source robot and programing platform. With more than 400 mechanical components, electronic modules, and software tools, the company is determined to bring meaningful STEM education opportunities and the maker mindset to the mass consumer market to make a real difference in society's future with robotics. Makerblock has a variety of products ...
Read more

›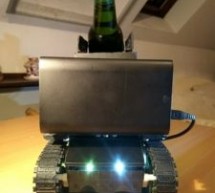 The tank that will follow you and serve you beer. Coolness is over 9000! Story Abstract There are things that deep inside every man wants to have. Combining beer and tanks is one of these things! This project will be about this thing, a voice controlled tank that delivers beer to you with an autonomous "follow me" function or with an RC control. Let's build the beer tank of our dreams! Chassis We need a goo ...
Read more

›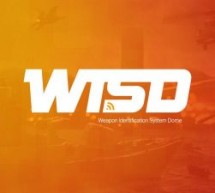 A new way to save lives by neutralizing the attacker before he can act. Story Our Vision of the Product Our vision for WISdome is a network of weapon owners, providing extended functionality for weapon maintenance and security through IoT. The product will mount weapons and connect to nearby Wi-Fi hotspots, sending information to our cloud. We plan to add many unique modes for the weapon owners. Modes that ...
Read more

›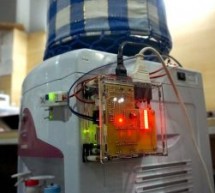 This project is a platform for drinking water monitoring and analytics, consists of IoT device, cloud, and mobile and web app. Things used in this project Hardware components Arduino MKR1000 × 1 PCF8574 × 1 AC-DC Module 5V 500mA × 1 10 Segment LED Bar Graph (Red) × 1 Resistor 100 ohm × 11 Resistor 1k ohm × 1 Resistor 475 ohm × 1 AMS1117 × 1 Capacitor 470 µF × 1 Resistor 10k ohm × 4 MOC3021 × 1 BTA41600B × 1 ...
Read more

›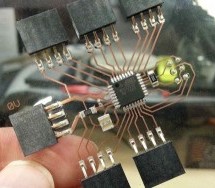 In the last ten years, the technology for manufacturing lightweight, flexible PCBs has made huge progress. Lightweight flex circuits are usually associated with materials like Kapton. The use of those materials is typically limited to high-value applications due to price. Fast forward to 2015, and the landscape has changed dramatically. Printed electronics makes the news on a regular basis. We hear about br ...
Read more

›