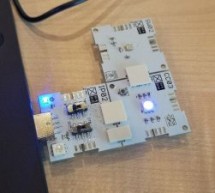 This is officially my first Instructables article, so I'm going to admit that I am using this opportunity right now to try it out. Get a feel of how the platform works, the whole user experience side of it. But while I am doing that, I figured I can also use the opportunity to share about a simple project that I have been working on today (using the products from XinaBox, which by the way, is pronounced as ...
Read more

›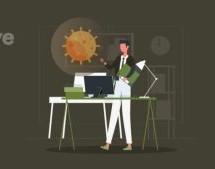 While pitching technology-based ideas or products is easier now than ever, you still might run into problems when it comes to creating a pitch that resonates with investors. When you want to encourage them to look at your business plans, you need to have some solid strategies in place and safe places to store your documentation. You might also want to consider whether or not you will be dealing with any maj ...
Read more

›
Small board with arduino nano compatibile pinout with power management and Murata ABZ LoRa module with STM32L0 microcontroller Features LoRa module: Murata ABZ Single cell LiPo cell charger on-board with charging signal internally connected to PA11 (via jumper) Buck/Boost switching power supply for delivering stable 3,3V regardless of the batterz voltage Battery fuel gauge on-board to control the real statu ...
Read more

›
Late of last year, PCBWay, a leading manufacturer in PCB and PCBA, announced the first of it's kind PCB design contest in close partnership with SpainLabs (Well-known Spanish electronic forum) with amazing prices and even cash prices was offered to some of the best PCB and Product design from several competitors which all ended up in a huge success. In less than 3 months since the end of the first desi ...
Read more

›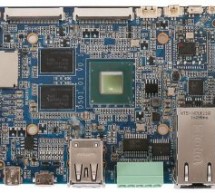 Ohio based company, Estone Technology (AKA Habey) has updated the product page for the new EMB-2610 Pico-ITX SBC. The EMB-2610 follows earlier Habey Pico-ITX SBCs such as last year's i.MX6 UL powered EMB-2200 and i.MX6 based EMB-2230. This time Estone has used a 14nm Intel Atom SoC. Rather than going with Apollo Lake, they used the quad-core, 1.92GHz Atom x5-Z8350 from the Cherry Tr ...
Read more

›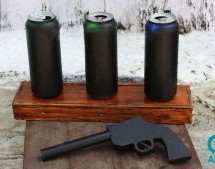 In the lesson I will show you how I made a toy on arduino that will suit beginners. If you start working with sensors, then this toy will suit you as a homemade product. Step 1: Watch the Video https://youtu.be/WQGvIEtyMRw Step 2: Material: - plywood - PVC tube - arduino - servo - photoresistors - power supply +5V - button - laser - aluminum tube (10mm) -wires - resistors 10 kOm Step 3: Box First you need t ...
Read more

›
Honeywell is a technology company working towards connecting the world. They are currently working on connected homes, buildings, plants (such as refineries), warehouse, workers, aircrafts, vehicles, and healthcare while addressing challenges such as energy, safety, security, productivity, and global urbanization. To enhance product performance, Honeywell has designed a MicroPreassure board mount pressure s ...
Read more

›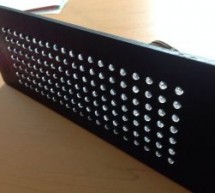 https://youtu.be/Eu9ExmHkkIk https://youtu.be/_srC_gPAEP0 In this short tutorial you will learn how to make an Arduino-powered LED matrix. Unlike several other designs, this one uses a "companion" computer to notify the Arduino which LEDs should be powered. I have provided the code for the Arduino, as well as some Java code for displaying text on the LED matrix (this includes a custom-made 7x5 character fon ...
Read more

›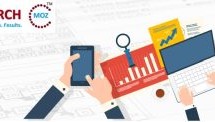 Quadruped Robot Market report 2018, discusses various factors driving or restraining the market, which will help the future market to grow with promising CAGR. The Quadruped Robot Market research Reports offers an extensive collection of reports on different markets covering crucial details. The report studies the competitive environment of the Quadruped Robot Market is based on company profiles and their e ...
Read more

›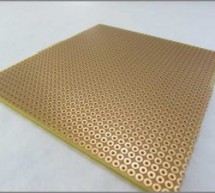 PRESS RELEASE UPDATED: July 10, 2019 SHIJIAZHUANG, China, (Newswire.com) -OurPCB, a multi-national PCB Manufacturing, and PCB Assembly company, today published a Guide on"PCB Copper Weight – The Ultimate Guide To How To Apply Perfectly." It has six chapters that cover every detail about PCB Copper Weight. The publication is available on the https://www.ourpcb.com/pcb-copper-weight.html sec ...
Read more

›
Intel's first product was not a processor, but a memory chip: the 31011 RAM chip, released in April 1969. This chip held just 64 bits of data (equivalent to 8 letters or 16 digits) and had the steep price tag of $99.50.2 The chip's capacity was way too small to replace core memory, the dominant storage technology at the time, which stored bits in tiny magnetized ferrite cores. However, the 3101 performed at ...
Read more

›
Arduino is the world's most popular open-source electronics tool, used every day by millions of people for experimenting and learning electronics. Thanks to the support of the maker community, anyone can share their knowledge and learn from thousands of other projects. You can create anything using basic components like switches and LEDs, or more advance components like digital interfaces and wireless commu ...
Read more

›