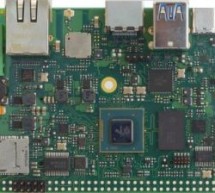 F&S Elektronik Systeme has unveiled its latest Pico-ITX format (100 x 72mm) SBC named ArmStone™MX8M. This board is powered by the NXP i.MX processor. Preliminary shipping will not until Q2 of this year. The new ArmStone™MX8M is available with dual or quad-core variants of the 1.5GHz, Cortex-A53 i.MX8M. The SoC combines a Vivante GC7000Lite GPU and VPU, enabling 4K HEVC/H265, H264, and VP9 video decoding ...
Read more

›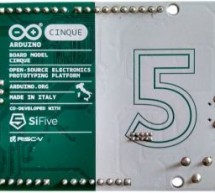 After announcing "HiFive1" at the end of 2016, SiFive is introducing its second RISC-V based development board "The Arduino Cinque". It is the first Arduino board that is featuring RISC-V instruction set architecture. Arduino Cinque is running SiFive's Freedom E310, one of the fastest and powerful microcontrollers in the hardware market. It also includes built-in Wi-Fi and Bluetooth capabilities by using th ...
Read more

›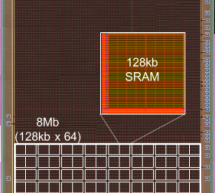 Renesas Electronics Corporation announced the successful development of a new low-power SRAM circuit technology that achieves a record ultra-low power consumption of 13.7 nW/Mbit in standby mode. The prototype SRAM also achieves a high-speed readout time of 1.8 ns during active operation. Renesas Electronics applied its 65nm node silicon on thin buried oxide (SOTB) process to develop this record-creating SR ...
Read more

›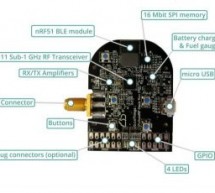 PandwaRF, is a portable low-power RF device that captures, analyses and re-transmits RF signals via an Android device or a Linux PC. It uses Bluetooth (BLE) or USB connection to transmit data in a simple and fast way, comes in the form of a controllable housing from a smartphone or a computer. This pocket-size device operates at sub-1 GHz range, and it replaced the 'standard SDR Grind' of capturing, demodul ...
Read more

›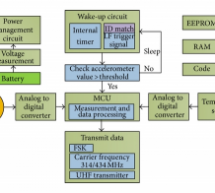 Author: Maurizio Di Paolo Emilio A tyre pressure monitoring system (TPMS) aims to monitor air pressure on various automotive systems. The most common TPMS sensors mainly use sub-GHz radio standards to transfer information to the vehicle's computer. There are two different types: direct (dTPMS) and indirect (iTPMS). The use of bluetooth low energy (BLE) connectivity makes it possible offering a high performa ...
Read more

›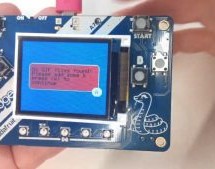 Historically, getting files on to a microcontroller device was a fraught process. You might have found yourself placing image data manually into arrays in code, or perhaps repeatedly swapping SD cards in and out. For select Arduino boards, that's no longer a problem – thanks to the new TinyUSB library from Adafruit (Youtube link, embedded below). The library is available on Github, and is compatible with SA ...
Read more

›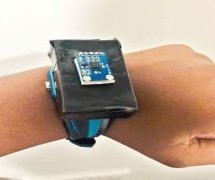 Jubilee Hills: Alzheimer's disease can be tough on caregivers, especially when difficult behaviours like aggression or wandering occur. Alzheimer's is the most common cause of dementia, a general term for memory loss and other cognitive abilities serious enough to interfere with daily life. Caregivers of Alzheimer's patients may find their loved ones acting in unfamiliar, even disturbing or violent ways. Ca ...
Read more

›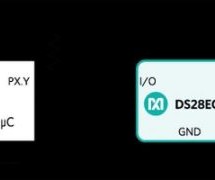 The American manufacturer of analog and mixed-signal integrated circuits, Maxim Integrated, has developed a new serial EEPROM memory that operates from single-contact 1-wire interface. The DS28EC20 is a 20480-bit, 1-Wire® EEPROM organized as 80 memory pages of 256 bits each. An additional page is set aside for control functions. Data is written to a 32-byte scratchpad, verified, and then copied to the EEPRO ...
Read more

›
The "ESP8266 OLED SSD1306″ is an open source library which allows you to control those pretty OLED modules from our beloved ESP8266 module. Fabrice Weinberg cleaned up all the ugly pieces of code which I initially wrote caused by my near C/C++ illiteracy. He also added support for Pasko's BRZO I2C library which is partially written in assembler and allows a much higher throughput over the I2C channel. Fabri ...
Read more

›
The current memory landscape spans from venerable DRAM to hard disk drives to ubiquitous flash. But in the last several years PCM has attracted the industry's attention as a potential universal memory technology based on its combination of read/write speed, endurance, non-volatility and density. For example, PCM doesn't lose data when powered off, unlike DRAM, and the technology can endure at least 10 milli ...
Read more

›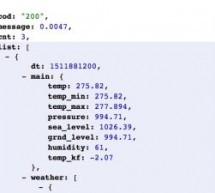 With this tutorial, you will learn how to get the weather data from a web service to your Arduino. Things used in this project Hardware components Arduino MKR1000 × 1 Story In this tutorial we would make use of the WiFiConnection of our mkr1000. We will get weather forecast of and activate the relay, connected to the water pump, only if there is no rain at the horizon. Connect to the openWeatherMap API we w ...
Read more

›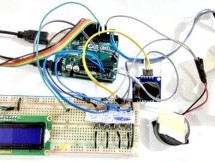 Attendance systems are commonly used systems to mark the presence in offices and schools. From  manually marking the attendance in attendance registers to using high-tech applications and biometric systems, these systems have improved significantly. In our previous projects, we have covered few other electronic attendance system projects using RFID and AVR microcontroller, 8051 and raspberry Pi. In this pro ...
Read more

›