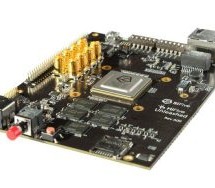 RISC-V is an open specification of an Instruction Set Architecture (ISA). That is, it describes the way in which software talks to an underlying processor – just like the x86 ISA for Intel/AMD processors and the ARM ISA for ARM processors. Unlike those, however, the RISC-V ISA is open so that anyone can build a processor that supports it. Just as Linux revolutionize the software world, RISC-V could create a ...
Read more

›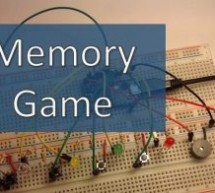 This project is all about creating a simple game to test your memory. I'll be using a Teensy 3.0 board. (If you want to know more about this board please click here to read a Getting Started Guide). This project is also 100% compatible with the Arduino. Watch the video below https://youtu.be/cDEmH0iguMw Step 1: Parts Required 1x Arduino UNO (or an Teensy 3.0) (Click to see on Amazon)8x 220 Oh ...
Read more

›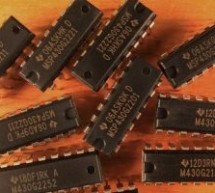 You can now use Arduino sketches to program your TI Launchpad MSP430. The video show me programming an Arduino Mega 2560 and a TI Launchpad MSP430 with the same Arduino sketch. https://youtu.be/-KKmkwHapSw The TI Launchpad MSP430 is a microprocessor development board from Texas Instruments. It's very similar to the Atmel chips in the Arduino. The MSP430 2553, which is the processor that ships wi ...
Read more

›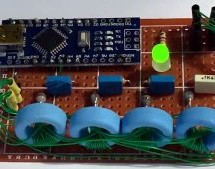 If you've heard of core rope memory, it will probably be in the context of vintage computing equipment such as Apollo-era NASA hardware. A string of magnetic cores and sense wires form a simple ROM arrangement, which though long-ago-superceded by semiconductor memory remains possible to recreate by the experimenter. It's a path [Nicola Cimmino] has trodden, as he's not only made a few nibbles of core rope m ...
Read more

›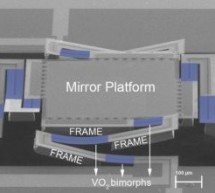 A joint research by the US Air Force Research Laboratory Sensors Directorate and Michigan State University have developed micro-electromechanical systems (MEMS) actuator based on smart materials, specifically vanadium dioxide (VO2). In the room temperature, Vanadium dioxide exhibits the Mott transition. It is a not-well-understood phenomenon known to occur in transition metal chalcogenides and transition me ...
Read more

›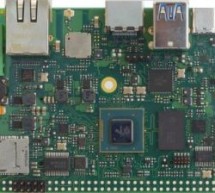 F&S Elektronik Systeme has unveiled its latest Pico-ITX format (100 x 72mm) SBC named ArmStone™MX8M. This board is powered by the NXP i.MX processor. Preliminary shipping will not until Q2 of this year. The new ArmStone™MX8M is available with dual or quad-core variants of the 1.5GHz, Cortex-A53 i.MX8M. The SoC combines a Vivante GC7000Lite GPU and VPU, enabling 4K HEVC/H265, H264, and VP9 video decoding ...
Read more

›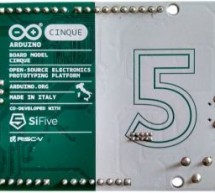 After announcing "HiFive1" at the end of 2016, SiFive is introducing its second RISC-V based development board "The Arduino Cinque". It is the first Arduino board that is featuring RISC-V instruction set architecture. Arduino Cinque is running SiFive's Freedom E310, one of the fastest and powerful microcontrollers in the hardware market. It also includes built-in Wi-Fi and Bluetooth capabilities by using th ...
Read more

›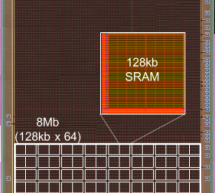 Renesas Electronics Corporation announced the successful development of a new low-power SRAM circuit technology that achieves a record ultra-low power consumption of 13.7 nW/Mbit in standby mode. The prototype SRAM also achieves a high-speed readout time of 1.8 ns during active operation. Renesas Electronics applied its 65nm node silicon on thin buried oxide (SOTB) process to develop this record-creating SR ...
Read more

›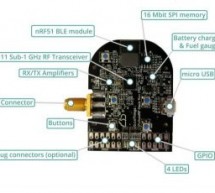 PandwaRF, is a portable low-power RF device that captures, analyses and re-transmits RF signals via an Android device or a Linux PC. It uses Bluetooth (BLE) or USB connection to transmit data in a simple and fast way, comes in the form of a controllable housing from a smartphone or a computer. This pocket-size device operates at sub-1 GHz range, and it replaced the 'standard SDR Grind' of capturing, demodul ...
Read more

›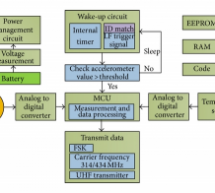 Author: Maurizio Di Paolo Emilio A tyre pressure monitoring system (TPMS) aims to monitor air pressure on various automotive systems. The most common TPMS sensors mainly use sub-GHz radio standards to transfer information to the vehicle's computer. There are two different types: direct (dTPMS) and indirect (iTPMS). The use of bluetooth low energy (BLE) connectivity makes it possible offering a high performa ...
Read more

›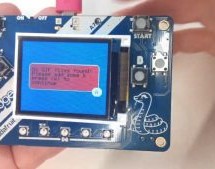 Historically, getting files on to a microcontroller device was a fraught process. You might have found yourself placing image data manually into arrays in code, or perhaps repeatedly swapping SD cards in and out. For select Arduino boards, that's no longer a problem – thanks to the new TinyUSB library from Adafruit (Youtube link, embedded below). The library is available on Github, and is compatible with SA ...
Read more

›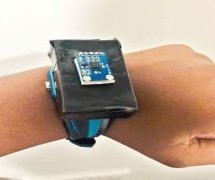 Jubilee Hills: Alzheimer's disease can be tough on caregivers, especially when difficult behaviours like aggression or wandering occur. Alzheimer's is the most common cause of dementia, a general term for memory loss and other cognitive abilities serious enough to interfere with daily life. Caregivers of Alzheimer's patients may find their loved ones acting in unfamiliar, even disturbing or violent ways. Ca ...
Read more

›