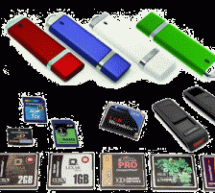 Flash memory is one of the most widely used types of non-volatile memory. NAND Flash is designed for modern file storage which replaced old disk drives. This article provides a brief understanding of how NAND Flash technology works. The basic storage component used in Flash memory is a modified transistor. In a standard transistor, the flow of current through a channel between two contacts is turned on by a ...
Read more

›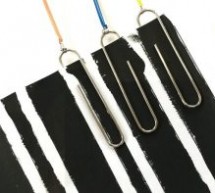 I'm a huge fan of technology and music, but when I decided to start making my own electronic music, I was discouraged by the high price of MIDI keyboards and controllers. After a lot of tinkering, I saw the opportunity to create my own MIDI keyboard using an Arduino Uno and electric paint, for a fraction of the price compared to existing MIDI devices! In this tutorial, I will explain and show you how to cre ...
Read more

›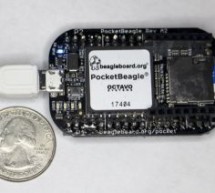 The PocketBeagle is a tiny but powerful inexpensive key-fob-sized open source Linux computer. It has 44 digital I/O pins, 8 analog inputs, and supports multiple serial I/O protocols, making it very useful as a controller. In addition, its processor includes two 200-MHz microcontrollers that allow you to implement low-latency, real-time functions while still having the capabilities of a Linux system This art ...
Read more

›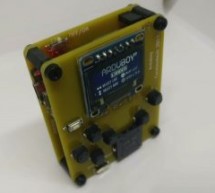 A fantastic portable games console has been created in the form of the Arduboy handheld complete with removable flash cartridge. Using an Arduino Pro Micro development board combined with an SSD1306 0.96" SPI Serial 128X64 OLED LCD the portable games console provides a great way to enjoy your favourite games on the go. Check out the video below to learn more about the Homebrew Arduboy handheld console. http ...
Read more

›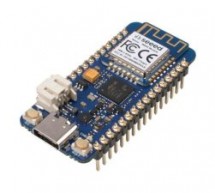 Seeed Studio has just released the latest Arduino compatible Wio Lite W600 a combination of the W600 WiFi module mounted on the board and an Atmel  SAM D21 Arm Cortex-M0+ microcontroller. The WiFi core is a W600 2.4 GHz module featuring the Arm Cortex-M3. The SAM D21 is the same chip used by the Arduino Zero, so the Wio Lite W600 is compatible with Arduino Zero. Basic Specs The I/O level is 3.3V, and there ...
Read more

›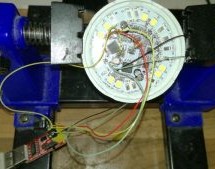 The regular Hackaday reader no longer needs to be reminded about how popular the ESP8266 is; they see the evidence of that several times a day. But what might not be quite so obvious is that it isn't just us hacker types that are in love with the inexpensive IoT microcontroller, it's also popping up more and more frequently in commercial products. As [Majenko] demonstrates, one of those ESP-powered devices ...
Read more

›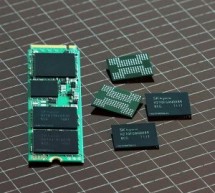 SK Hynix Incorporated introduced the world's first 72-Layer 256Gb (Gigabit) 3D (Three-Dimensional) NAND Flash based on its TLC (Triple-Level Cell) arrays and own technologies. This company also launched 6-Layer 128Gb 3D NAND chips in April 2016 and has been mass producing 48-Layer 256Gb 3D NAND chips since November 2016. Within 5 months the researchers in SK Hynix developed the new technology of producing 7 ...
Read more

›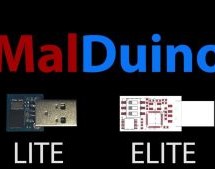 Firmware is a type of software that provides control, monitoring and data manipulation of engineered products and systems. A USB device firmware hack called BadUSB was presented at Black Hat USA 2014 conference, demonstrating how a USB flash drive microcontroller can be reprogrammed to spoof various other device types in order to take control of a computer, ex-filtrate data, or spy on the user. BadUSB is a ...
Read more

›
3D TLC NAND flash based products are already dominating in SSD for consumers. Sophisticated NAND FLASH manufacturing technology, new advanced FLASH controllers and firmware now allow using 3D TLC NAND in industrial grade SSDs. Apacer introduces a new ST170 series in 2.5″ SSD, M.2, mSATA, MO-297, CFast and uSSD form factors. To make products reliable and simultaneously provide high performance, they use: Err ...
Read more

›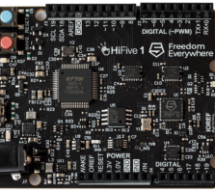 By bringing the power of open-source and agile hardware design to the semiconductor industry, SiFive aims to increase the performance and efficiency of customized silicon chips with lower cost. The Freedom E310 (FE310) is the first member of the Freedom Everywhere SoCs family, a series of customizable microcontroller SoC platforms, designed based on SiFive's E31 CPU Coreplex CPU for microcontroller, embedde ...
Read more

›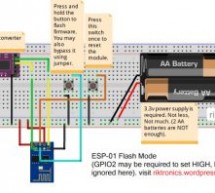 To understand error messages shown by ESP8266 in the serial monitor, read the latest article: ESP8266 ERROR MESSAGES AND EXCEPTIONS EXPLAINED] Hi, guys. This tutorial is for helping you to flash firmware in your favorite ESP8266 module. I guess almost all of you have a good enough idea about ESP8266. Still, here a short note on it for you. Let's get started, What ESP8266 Is? The ESP8266 is a low-cost Wi-Fi ...
Read more

›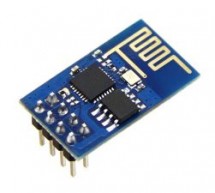 ESP8266 16MB Flash Handling In recent weeks a number of ESP8266 devices have become available offering more than the previous defacto maximum of 4MB of flash memory. Wemos's D1 mini pro offers 16MB of flash, and the ESP-100 claims to offer 8MB. To put this in context, the original ESP8266 modules (such as the ESP-01) offered 512KB of flash, with the more recent ones (ESP-07) 1MB and then 4MB. The maximum ad ...
Read more

›