The provided software is based on USB Virtual Com Port (VCP) device. The setup is done with command line interface using terminal from any PC. The setup is stored in the internal flash and PC is not required for normal operation. The mini beacon keyer can be used when powered with 5V. For proper operation VCP driver is required. It can be downloaded from  http://www.st.com/web/en/catalog/tools/PF257938# or ...
Read more

›
Update! Here is a post with the BOM for the project. Sometime ago I came across the Arducam Mini which is quite a nice camera module from UCTronics. It is a small PCB with a two megapixel OmniVision OV2640 sensor, an interchangeable lens and an FPGA to do the heavy lifting of image processing and JPEG encoding. Priced at around 24 Euros (lens included) you can easily buy a few without hurting your wallet an ...
Read more

›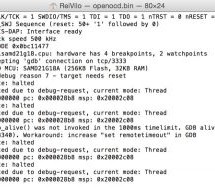 Arduino M0 Pro The Arduino M0 Pro —initially called Zero Pro— board is a major revision of the Arduino line as it is the first Arduino board to feature a debugger. The board is designed around the 32-bit ARM Cortex-M0+ SAMD21 from Atmel and built in Italy. The EDBG chip from Atmel provides the debugging capabilities. The SAMD21 MCU features 256 kB of Flash and 32 kB of RAM and runs at 48 MHz. This is a huge ...
Read more

›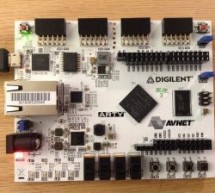 Digilent recently released a new FPGA development board. The Arty board. The Arty is designed to be used exclusively with Xilinx Vivado, and designed specifically for use with microblaze. This tutorial covers how to use the out of he box design that ships loaded into Arty's Quad-SPI Flash, with I/O and UART. To view the reference material and other demo projects for Arty, go to the Arty resource center. For ...
Read more

›
Many years ago, I think it was in 1997, I stepped into an interesting circuit on a book about high voltage [1]. It was the diagram of a simple "lightning flash counter" intended to help in designing lightning protections on power lines. The description was very brief, but following the bibliography reference, I could find the original article [2], published in May, 1972. I always had a fascination with ligh ...
Read more

›
Interest in triple-level cell (TLC) NAND flash is growing and the high density flash memory technology could have cost benefits over single-level NAND in SSDs, but only if endurance and retention questions marks are addressed. For US-based NAND flash controller supplier Silicon Motion Technology the answer is increased error detection in the flash controller. It has employed three levels of error correction ...
Read more

›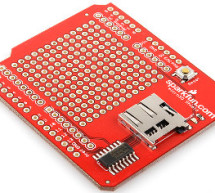 microSD Shield description: The microSD Shield equips your Arduino with mass-storage capability, so you can use it for data-logging or other related projects. microSD Shield specification: Schematic Eagle Files SD Library (FAT16 and FAT32) Example Sketch GitHub (Design Files & Example Code) microSD Shield pinout: Note: SPI protocol on D8, D11, D12, D13. SS is on D8 and not on the usual D10. Warning: D10 ...
Read more

›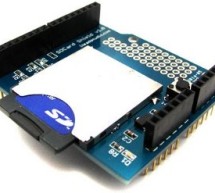 SD Card Shield description: The SD Card Shield is a breakout board for a standard SD card. This is the 3rd version of Seeed Studio SD card shield: compared to previous versions it has the TF card adapter removed to avoid data error when SD and TF card were both inserted, and an additional filter capacitor was added to reduce power supply ripple. You can select 3.3V or IO port power supply with the switch on ...
Read more

›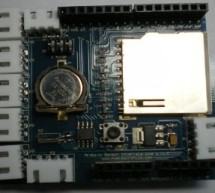 Datalog & IO Shield v1.0 description: The Realtime Datalog & IO shield is a platform to interface various sensor and IO modules. It provides real-time clock and SD card interface for mass storage of sensor data. Datalog & IO Shield v1.0 specification: Datalog & IO Shield v1.0 pinout: Note: Analog pins are brought out to the connectors on the shield. D3,D4 and D6 are used for the RTC. ...
Read more

›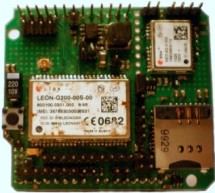 U-Blox GSM/GPS/microSD Shield description: U-Blox GSM/GPS microSD shield U-Blox GSM/GPS/microSD Shield specification: U-Blox GSM/GPS/microSD Shield pinout: Note: USART, SPI and 2 service pins For more detail: U-Blox GSM/GPS/microSD Shield ...
Read more

›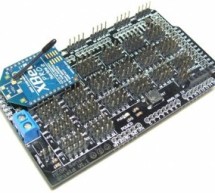 Mega I/O Expansion Shield V1.1 description: The sensor expansion board is able to easily connect a number of commonly used sensors. Also has breakouts for Xbee/Bluetooth Bee and SD card module, and includes a 3.3V output. Mega I/O Expansion Shield V1.1 specification: Mega I/O Expansion Shield V1.1 pinout: For more detail: Mega I/O Expansion Shield V1.1 ...
Read more

›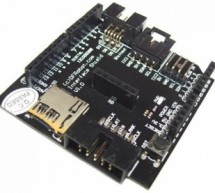 Interface Shield description: This shield supports multiple interfaces: SPI interface (directly connected Shiftout module, SPI LCD display module, SPI LED display module) IIC Interface (direct connects IIC lCD display module, IIC transfer IO module) Micro SD card interface (Micro SD card can be directly inserted) SD card storage module interface. TLC full-color LED controller module. Interface Shield specif ...
Read more

›