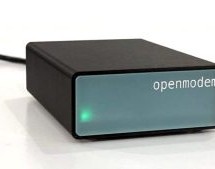 Readers of a certain age will no doubt remember the external modems that used to sit next to their computers, with the madly flashing LEDs and cacophony of familiar squeals announcing your impending connection to a realm of infinite possibilities. By comparison, connecting to the Internet these days is about as exciting as flicking on the kitchen light. Perhaps even less so. But while we don't use them to c ...
Read more

›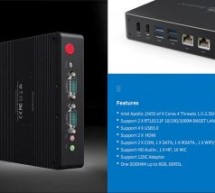 The Chinese based company, Beelink is known for its set of consumer-oriented mini PC, and Android TV Boxes has now launched a new brand of mini PC that slightly differs from its traditional domestic-focused mini-PC but with the of hope of targeting industrial and commercial uses called the Beelink KT03. The Beelink KT03 is meant to find applications in industrial, commercial and research applications. ...
Read more

›
Firefly has launched a new SODIMM-style, 67.6 x 40mm Core-PX3-SEJ module that runs Android 5.1 or Ubuntu 15.04 on a Rockchip PX3-SE. It's a new 1.3GHz, quad-core, Cortex-A7 SoC. The 40 USD module is available in a 1GB RAM/8GB eMMC configuration on a $120, 117 x 85mm Firefly-PX3-SE development board. Other memory configurations may also be available soon. The PX3- ...
Read more

›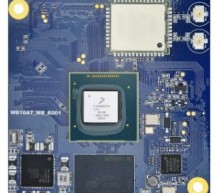 Earlier this month, Google released Android Things 1.0 and announced many consumer products that will ship in the coming months based on the stripped-down, IoT-oriented Android variant. Google uncovered four ARM-based production boards for Android Things 1.0: Innocomm's i.MX8M based on WB10-AT, Intrinsyc's Open-Q 212A and Open-Q 624A, based on the Snapdragon 212 ...
Read more

›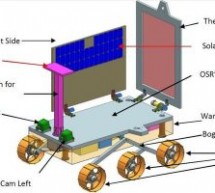 https://youtu.be/mcdEGQTxE88 This project is inspired by the Indian moon mission Chandryaan-2 Which will take place in September 2019.This is a special mission because they are going to land on the spot where no one has every landed before.So to show my support i decided to build the actual rover based on the images of the rover online. I was restricted by my 3d printers size so i had to do some slight modi ...
Read more

›
Espressif systems has been working on different audio applications including smart speakers. Despite the fact that they have been developing their audio applications, as of February 2018, none of ESP32 software development kits was easily accessible and the hardware kits were not able to take on any new tasks. So, there were no chances to improve or implement new things using the hardware kits. Therefore, i ...
Read more

›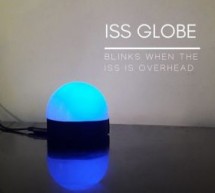 https://youtu.be/CFkH0GL3vdY Howdy! If you are interested in astronomy and always look up at the stars and not down at your feet, you'll surely know the ISS. The ISS or The International Space Station revolves around the earth around 16 times per day. Being an aerospace engineering student, I'm very keen about things like the ISS. If you're too, then I bet you'll love this project. Meet ISS Globe - a smart ...
Read more

›
Back in March 2016, Espressif Announced the ESP8285 Wi-Fi Chip, a supposed killer of the favorite ESP8266 chip. The new chip is an ESP8266, but with the flash memory onboard – 1MB flash memory. Espressif's ESP8285 delivers highly integrated Wi-Fi SoC solution to meet users' constant demands for efficient power usage, compact design and reliable performance in the Internet of Things industry. With the comple ...
Read more

›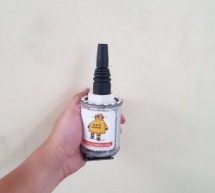 Today I will share how to make a WIFI JOYSTICK from an ESP8266 and 4 ways industrial joystick. It can be integrated into the factory's automation system or be used for smart home control. The mentioned control systems are PLCs and the specific case that I am applying is SIEMENS PLC S7-300..... Let's start and firstly please watch the video below: https://youtu.be/aFG6ttPEAu4 Step 1: BILL OF MATERIAL Main co ...
Read more

›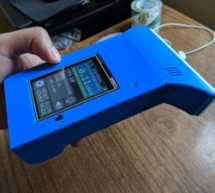 https://youtu.be/rmFnbVB5gCM I designed and built a Geiger Counter - a device that can detect ionizing radiation and warn its user of dangerous ambient radiation levels with the all-too-familiar clicking noise. It can also be used when scouting for minerals to see if the rock you found has Uranium Ore in it! There are many existing kits and tutorials available online to make your own Geiger Counter, but I w ...
Read more

›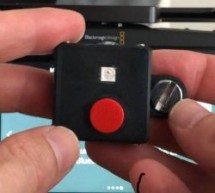 https://youtu.be/_3tlmJh9MJA Many people have asked me to share some details about my wireless controller for the BMPCC4k. Most questions were about the bluetooth control, so I'll mention a few details about that. I am assuming you are familiar with the ESP32 Arduino environment. This version of the remote can control the recording, focus and aperture of the camera via bluetooth. Have a look at the video. I ...
Read more

›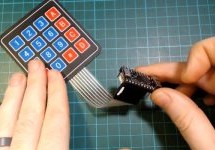 Most people associate the ESP family of microcontrollers with WiFi, which makes sense as they've become the solution of choice for getting your project online quickly and easily. But while the WiFi capability might be the star of the show, the ESP32 also comes equipped with Bluetooth; we just don't see people using it nearly as often. If you're looking to get started using Bluetooth on the ESP32, then this ...
Read more

›