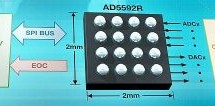 Multifunction data-acquisition systems have been around for a long time as stand-alone instruments, plug-in cards, cabled computer peripherals, and embedded in systems. Such systems are often designed with separate ADCs, DACs, and digital I/O devices. Many microcontrollers include ADCs and DACs, but that locks you into using that device. The AD5592R from Analog Devices combines all of these I/O functions, l ...
Read more

›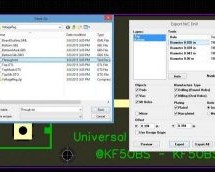 DipTrace is a sophisticated schematic and PCB layout software. I had it installed on my computer for over a year but have never really used it. Since I needed a super simple PCB for some 78XX / 79XX type linear regulators, I decided to use this opportunity for my first steps with DipTrace. DipTrace offers different prices for different packages [1]. The cheapest version, DipTrace Starter (300 pins, 2 signal ...
Read more

›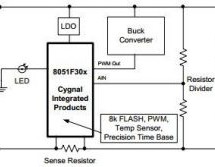 Introduction Driven by the need for untethered mobility and ease of use, many systems rely on rechargable bat- teries as their primary power source. The battery charging circuitry for th ese systems is typically implemented using a fixed- function IC to control the charging current/voltage profile. The C8051F30x family provides a flexible alterna- tive to fixed-function batt ery chargers. This appli- cation ...
Read more

›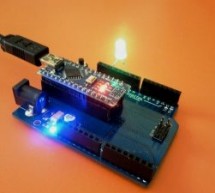 Arduino Nano is a nice, small and cheap member of the Arduino family. It is based on the Atmega328 chip, what makes it as powerful as the biggest his brother Arduino Uno, but it can be obtained for less money. In Ebay now Chinese versions can be bought for less than 3 USD. Additionally to its smaller size comparing with Arduino Uno, the Nano board has also the advantage to have two more analog inputs A6,A7. ...
Read more

›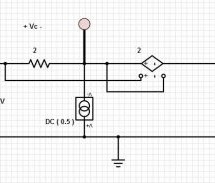 Determine the power absorbed by the VCVS in the figure. Solution: The VCVS consists of an open circuit and a controlled-voltage source. There is no current in the open circuit, so no power is absorbed by the open circuit. The voltage vc across the open circuit is the controlling signal of the VCVS. The voltage Vc (across 2 ohm resisitor) measures vc to be vc = 2V. The voltage of the controlled voltage sourc ...
Read more

›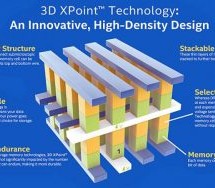 In July 2015, Intel and Micron Technology announced a new technology for memory and storage solutions called "3D XPoint™ technology". It is a new category of nonvolatile memory that addresses the need for high-performance, high-endurance, and high-capacity memory and storage. Now Intel had produced its Optane™ technology that provides an unparalleled combination of high throughput, low latency, high quality ...
Read more

›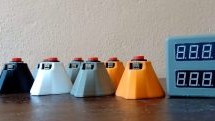 Planning a game of Hacker Jeopardy at your next meetup? You're going to want some proper buzzers to complete the experience, but why buy when you can build? [Flute Systems] has released an open source DIY game buzzer system based on the Arduino that will help instantly elevate your game. Certainly beats just yelling across the room. The design has been made to be as easily replicable as possible: as long as ...
Read more

›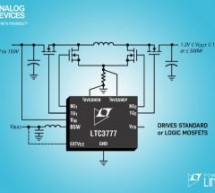 Analog Devices announces the Power by Linear™ LTC3777, a 150V high efficiency (up to 99%) 4-switch synchronous buck-boost DC/DC controller, which operates from input voltages above, below or equal to the regulated output voltage. Its 4.5V to 150V input voltage range operates from a high input voltage source or from an input that has high voltage surges, eliminating the need for external surge suppression de ...
Read more

›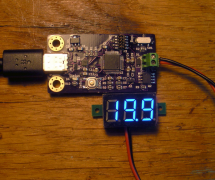 Description USB Power Delivery is a cool standard for getting lots of power—up to 100 W—from a USB Type-C port. Being an open standard for supplying enough power to charge phones, laptops, and just about anything else under the sun, USB PD is poised to greatly reduce the amount of e-waste produced worldwide from obsolete proprietary chargers. Unfortunately, like all USB standards, it's quite complex, puttin ...
Read more

›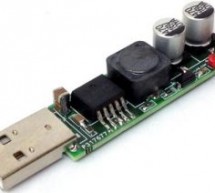 This project provides 12V output from any USB power source, like PC USB port, USB adapter or power banks. LM2577ADJ boost converter IC is the heart of the project. The IC can handle load up to 800mA, it's advisable to use only 200mA load on output to be on the safe side. The LM2577 are monolithic integrated circuits that provide all of the power and control functions for step-up (boost), fly back, and forwa ...
Read more

›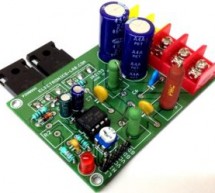 IGBT based half bridge board has been designed for multiple applications, like induction heater driver, tesla coil driver, DC-DC converters, SMPS etc. High current and high voltage IGBTs are used to serve high power requirements. IGBT NGTB40N120FL2WG from ON semi and IR2153 from Infineon semiconductor are important parts of the circuit, IR2153 is a gate driver IC including inbuilt oscillator, 40A/1200V IGBT ...
Read more

›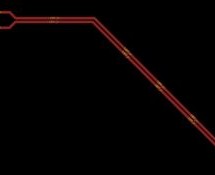 How to Route Differential Pairs in Autodesk EAGLE If you're designing a high speed PCB, then chances are you're working with the latest and most powerful technologies, like HDMI, USB3.0, Ethernet, or DDR. But with great power comes great responsibility! As a result, you'll likely be dealing with issues like electromagnetic interference (EMI) and noise. So what do you do about these problems? When you've got ...
Read more

›