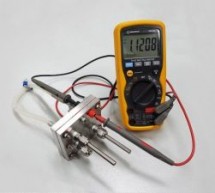 Climate Change have been a crucial factor taken into consideration by the Australian researchers from Royal Melbourne Institute of Technology before creating the first rechargeable proton battery. After considering all available options about cost and availability of the materials needed, the researchers in Melbourne decided to make a proton battery to meet up with the alarming increase of energy needs in t ...
Read more

›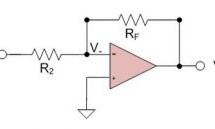 Heightened accuracy and speed in an operational amplifier (op amp) has a direct relationship with the magnitude of its power consumption. Decreasing the current consumption decreases the gain bandwidth; conversely, decreasing the offset voltage increases the current consumption. Many such interactions between op amp electrical characteristics influence one another. With the increasing need for low power con ...
Read more

›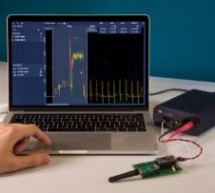 Power measurement software by Qoitech is available from Digi-Key Electronics, following the signing of a worldwide distribution agreement to distribute Otii, a power measurement tool with software. Otii provides developers with the means to simplify power measurement of applications and devices, especially those targeting the IoT space and aiming for optimised, long battery life. Otii combines the measureme ...
Read more

›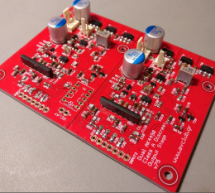 Following up on Part 2, it's time to talk about the output stage. This output stage is the brainchild of my friend Kostas, all I did was lay out the PCB. It is a fully discreet single-ended class-A output stage, outputting ~2.4V RMS. This is its schematic: This is the PCB: And this is the BoM: AK4490 dual mono DAC - Discreet Analog stage BOM (509 downloads) The BoM includes part numbers for most parts from ...
Read more

›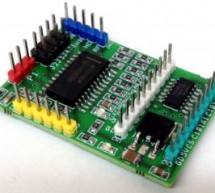 The board shown here is a breakout board for MC33035 brushless motor controller. It requires an output buffer IPM module or Mosfets to complete the closed loop brushless motor driver. MC33035 IC is the heart of the project; the project provides 6 PWM pulses as well 6 Inverse pulses outputs. On board Jumpers helps to change the Direction, Enable, Brake, and 60/120 phasing Header connector provided to connect ...
Read more

›
Based upon Flex Power Modules' Hybrid Regulated Ratio (HRR) topology, the BMR480 DC/DC bus converter module delivers up to 1000W and 96.2A peak power. The BMR480 DC/DC advanced bus converter targets high-end and high-power applications. It is available in an industry-standard and low-profile quarter-brick-format with dimensions of 58.4 x 36.8 x 12.19mm (2.30 x 1.45 x 0.48-inch), and operates from a wide inp ...
Read more

›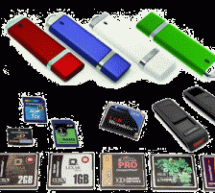 Flash memory is one of the most widely used types of non-volatile memory. NAND Flash is designed for modern file storage which replaced old disk drives. This article provides a brief understanding of how NAND Flash technology works. The basic storage component used in Flash memory is a modified transistor. In a standard transistor, the flow of current through a channel between two contacts is turned on by a ...
Read more

›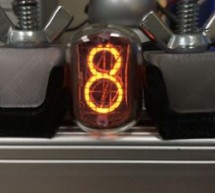 A Nixie Tube is a Neon gas-filled tube, that has a wiremesh anode with various cathodes shaped like numbers or symbols. Back in the 1950s they were used in computers, calculators, and laboratory equipment. Nixie tubes were replaced by LEDs and VFDs(vacuum fluorescent displays)in the 1970s. They were too costly to to mass produce so they were no longer used in most new products. Spice up your next project by ...
Read more

›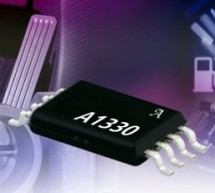 Angle sensing has always been challenging particularly in industrial and automotive environment because of the need for precise and accurate sensing at high speeds. Allegro Microsystems developed the A1330 an integrated circuit angle sensor that works based on magnetic Circular Vertical Hall (CVH) technology. Unlike other angle sensors Allegro's A1330 does not require a concentrator or a complex packaging a ...
Read more

›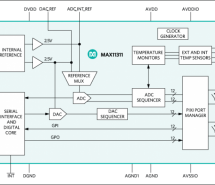 The MAX11311 is industry's first configurable high-voltage mixed-signal I/O that allows user-defined ADC, DAC, or GPIO functionality. Programming MAX11311 is very easy. A nice GUI tool helps to generate the right register values. If you want to make a universal signal processing board with a good number of I/O, it often gets very difficult to select a correct microcontroller. Finally, when you select one, i ...
Read more

›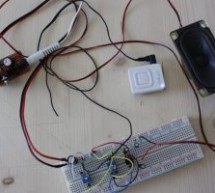 In most cases first project in electronics for beginners is building simple audio amplifier. That is because it requires small number of elements and not a lot of knowledge to build one. For low power amplifiers we could use integrated circuits like TDA family. But I will show how to make amplifier using operational amplifier. This amplifier is only to proof the concept. It real use can be as preamp for gui ...
Read more

›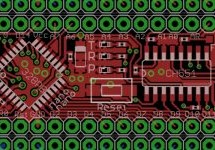 While we certainly do love the Arduino Nano for its low-cost and versatility in projects, it's unarguable that every tools has its gripes. For one maker in particular, there were enough complaints to merit a redesign of the entire board. While Arduino may or may not be interested in incorporating these changes into a redesign of the development board, there is certainly room for a new manufacturer ...
Read more

›