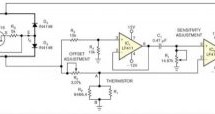 Designers often use thermistors rather than other temperature sensors because thermistors offer high sensitivity, compactness, low cost, and small time constants. But most thermistors' resistance-versus-temperature characteristics are highly nonlinear and need correction for applications that require a linear response. Using a thermistor as a sensor, the simple circuit in Figure 1 provides a time period var ...
Read more

›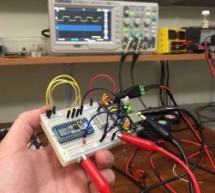 Today I made a high frequency multiplier using a single component: the ICS501 PLL clock multiplier IC. This chip provides 2x, 5x, 8x (and more) clock multiplication using an internal phased-lock loop (PLL). At less than a dollar on eBay, $1.55 on mouser, and $0.67 on Digikey, they don't break the bank and I'm glad I have a few in my junk box! I have a 10MHz frequency standard which I want to use to measure ...
Read more

›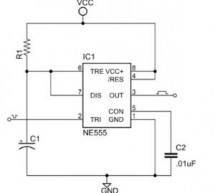 The 555 timer was introduced over 40 years ago. Due to its relative simplicity, ease of use and low cost it has been used in literally thousands of applications and is still widely available. Here we describe how to configure a standard 555 IC to perform two of its most common functions - as a timer in monostable mode and as a square wave oscillator in astable mode. 555 Signals and Pinout (8 pin DIP) Figure ...
Read more

›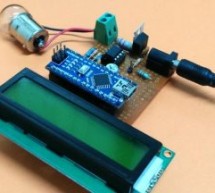 As electronics engineers, we always depend upon meters/instruments to measure and analyse the working of a circuit. Starting with a simple multimeter to a complex power quality analysers or DSOs everything has their own unique applications. Most of these meters are readily available and can be purchased based on the parameters to be measured and their accuracy. But sometimes we might end up in a situation w ...
Read more

›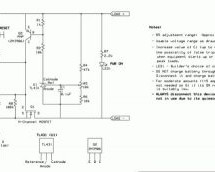 There are two things that you don't want to do with any rechargeable battery on a routine basis: Overcharge it. Overdischarge it. While the above are true for lead-acid batteries, they are particularly true of Lithium-Ion chemistries, but for different reasons. With Lead-acid batteries: Lead-acid batteries - particularly the "flooded cell" types (e.g. those to which you can add water) can handle quite a bit ...
Read more

›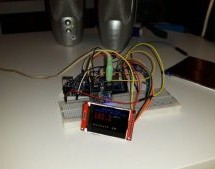 Ok, before to introduce this project, i want to apologize for my English, my native language is French... Secondly, this is my first Instructable, and it's the first part of a biggest project (a MP3/SD card/USB/radio/bluetooth/clock/alarmclock/temperature/humidity on TFT touchscreen 3.5") So, I was searching for a tutorial to create a simple Radio with Arduino... And all what I found was very complex sketch ...
Read more

›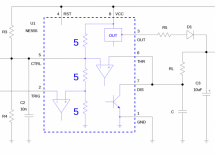 If you have a load with a variable or poorly specified resistance and want to regulate the power applied to it (a heater for example), merely controlling the voltage or current will not work, as in both cases the power P = I2R = V2/R depends on R. Instead, let us generate pulses with constant energy Epulse, independent of the resistance of the load RL. Then by changing the frequency f of the pulses we can c ...
Read more

›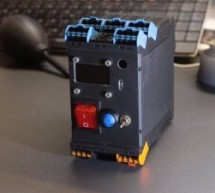 Opening 26 pieces of windows at the same time in a 2,000-square-meter greenhouse under just 20 seconds? Yes! Story 2 years ago I decided to step to a new level in controlling micro-climate in our thermal water heated greenhouses. Before that time for example we did all airing by opening-closing windows manually. It was a waste of time, took hours per day! So the "simple" and clear step was to build automati ...
Read more

›
Arthur English's group at Emory has developed a custom device that they have used for stimulating peripheral nerves optically in anesthetized mice using a standard optical fiber. The device is compact, rechargeable battery-operated, and controlled either manually or by computer using an analog input. Essentially, laser LED illumination is coupled to an optical fiber by a collimator and can be attached to a ...
Read more

›
Abstract The Arduino inbuilt 10 bit ADC, can be used for constructing / measuring the 0Volt to 50Volt Digital Volt Meter. Popular MAX7219 display driver, connected with Arduino Uno will be used for displaying the measured voltage. This voltmeter can read only DC voltage. Parts and components Arduino Uno board Max7219 4 Digit 7Segment Common cathode displays = 1 Nos Or Max7219 assembled board Resistor 27 K = ...
Read more

›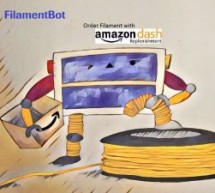 For 3D makers the worst thing is running out filament in the middle of a hours long print. This device will order for you when it is low! Introduction The FilamentBot is a Amazon Dash Replenishment Service (DRS) enabled smart filament counter that will contentiously track the filament usage by measuring the actual length of the filament that has been dispensed on any 3D printer, and automatically re-order t ...
Read more

›
Ever electronic device emits a certain amount of electromagnetic fields and we can use this radiation to learn a few things about the circuit. In today's instructable I'm going to show you how to build your own electromagnetic field meter using an Arduino. This device can be used to detect mains voltage, static electricity and radiations from certain devices. It can also be used to detect ghosts :P. So lets ...
Read more

›