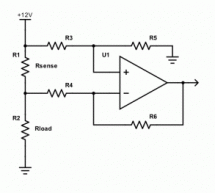 As EDN's Design Ideas editor, I see a range of design submissions, from good, to not so good. A recent DI I turned down for several reasons included a high-side current sense circuit with implementation problems. This got me thinking about the different ways to accomplish current sensing on a voltage rail. At their heart, the majority of DC current sense circuits start with a resistance in a supply line (th ...
Read more

›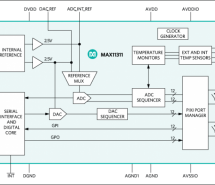 The MAX11311 is industry's first configurable high-voltage mixed-signal I/O that allows user-defined ADC, DAC, or GPIO functionality. Programming MAX11311 is very easy. A nice GUI tool helps to generate the right register values. If you want to make a universal signal processing board with a good number of I/O, it often gets very difficult to select a correct microcontroller. Finally, when you select one, i ...
Read more

›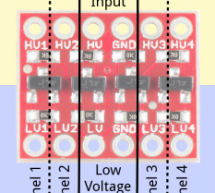 If you have ever tried to connect a 3.3V device to a 5V system, you know what a challenge it can be. The LC-04 bi-directional logic level converter is a small device that safely steps down 5V signal to 3.3V and steps up 3.3V to 5V at the same time. In this instructable, mybotic explained the procedure to use the LC-04 bi-directional logic converter. Description: The LC-04 module offers bi-directional shifti ...
Read more

›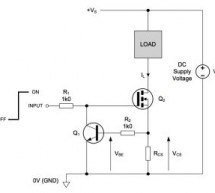 The simple current-limiting load switch shown in Figure 1 will be familiar to most readers. In this circuit, a high level signal applied to the input switches on MOSFET Q2, which energizes the load. The load current is limited by negative feedback applied via Q1. In most applications, the current flowing via R2 into Q1's base will be very small compared to the load current IL, so the voltage VCS developed a ...
Read more

›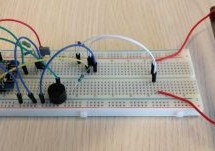 Geiger counters are devices used to detect radioactive emissions, most commonly beta particles and gamma rays. The counter consists of a tube filled with an inert gas that becomes conductive of electricity when it is impacted by a high-energy particle. The Geiger–Müller tube or G–M tube is the sensing element of the Geiger counter instrument used for the detection of ionizing radiation. Biemster wanted to i ...
Read more

›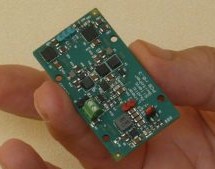 Audio projects become smaller over time with the rapid advancement of technology. A traditional power supply is still considered large compared to audio projects size constraints and it may not fit such delicate applications that need to deliver a good sound with zero noise. Jan Didden, audio specialist who is known for his own publications Linear Audio, has came up with a new idea that can help in perfecti ...
Read more

›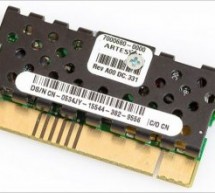 A recent ebay fishing expedition yielded an interesting little part for the very reasonable sum of about five pounds. It's a voltage regulator module from a Dell PowerEdge 6650 Xeon server. I originally bought this because I had the idea of salvaging parts from it to use in another project. These are high quality modules that will have very good inductors and sometimes an array of high value ceramic capacit ...
Read more

›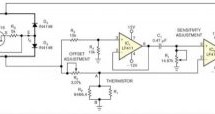 Designers often use thermistors rather than other temperature sensors because thermistors offer high sensitivity, compactness, low cost, and small time constants. But most thermistors' resistance-versus-temperature characteristics are highly nonlinear and need correction for applications that require a linear response. Using a thermistor as a sensor, the simple circuit in Figure 1 provides a time period var ...
Read more

›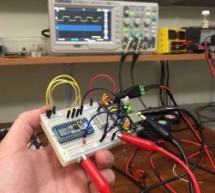 Today I made a high frequency multiplier using a single component: the ICS501 PLL clock multiplier IC. This chip provides 2x, 5x, 8x (and more) clock multiplication using an internal phased-lock loop (PLL). At less than a dollar on eBay, $1.55 on mouser, and $0.67 on Digikey, they don't break the bank and I'm glad I have a few in my junk box! I have a 10MHz frequency standard which I want to use to measure ...
Read more

›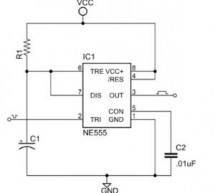 The 555 timer was introduced over 40 years ago. Due to its relative simplicity, ease of use and low cost it has been used in literally thousands of applications and is still widely available. Here we describe how to configure a standard 555 IC to perform two of its most common functions - as a timer in monostable mode and as a square wave oscillator in astable mode. 555 Signals and Pinout (8 pin DIP) Figure ...
Read more

›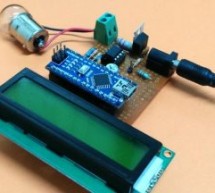 As electronics engineers, we always depend upon meters/instruments to measure and analyse the working of a circuit. Starting with a simple multimeter to a complex power quality analysers or DSOs everything has their own unique applications. Most of these meters are readily available and can be purchased based on the parameters to be measured and their accuracy. But sometimes we might end up in a situation w ...
Read more

›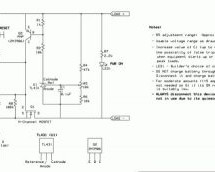 There are two things that you don't want to do with any rechargeable battery on a routine basis: Overcharge it. Overdischarge it. While the above are true for lead-acid batteries, they are particularly true of Lithium-Ion chemistries, but for different reasons. With Lead-acid batteries: Lead-acid batteries - particularly the "flooded cell" types (e.g. those to which you can add water) can handle quite a bit ...
Read more

›