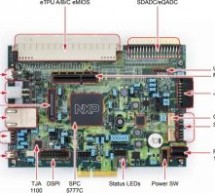 NXP Semiconductors MPC5777C Power Architecture® Microcontroller is a high-performance, multicore MCU optimized for industrial and automotive control applications that require advanced performance, timing systems, security, and functional safety capabilities. The MPC5777C features two independent Power Architecture z7 cores with up to 300MHz operation, along with a single z7 core in Lockstep with o ...
Read more

›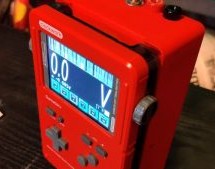 There are many different single board computers that are general purpose, but there's another breed targeted at specific applications. One such is the Clockworkpi, a handheld Game Boy-style games console, which may be aimed at gamers but has just as much ability to do all the usual SBC stuff. It's something [UncannyFlanigan] has demonstrated, by turning the Clockworkpi into a multimeter. And it's not just a ...
Read more

›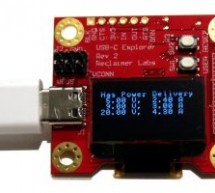 I've been quiet for a while, mostly because I've been working on a new USB-C board. Actually, the board didn't take the most time; that would be the firmware development. (Never underestimate firmware). The result is a cool piece of gear, a powerful development platform, and a stronger firmware library. The USB-C Explorer is a development board with everything needed to start working with USB Type-C. It con ...
Read more

›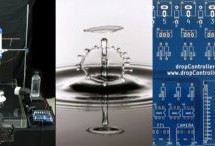 dropController has the kind of documentation we wish would spontaneously generate itself whenever we build something. [Martyn Currey] built a robust rig for water droplet photography, and we don't want to dismiss the hardware, but the most impressive part might be the website. It might not be very fancy, but it's thorough and logically organized. You can find parts lists, assembly manuals, tutorials, sketch ...
Read more

›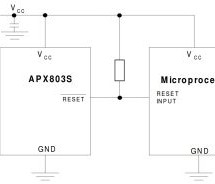 Vdd brownouts are among the most common antipodes of microcontroller design – they are especially annoying, as their presence is not easy to detect. Diodes Incorporated provides a new family of easy-to-use supply voltage monitor ICs. From a principal point of view, the parts are not difficult to understand. Simply connect them to VCC and ground, thereby allowing the chip to keep an eye on the supply. After ...
Read more

›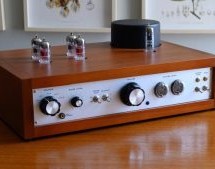 The pursuit of audiophile hi-fi is one upon which many superlatives and perhaps a little too much money are lavished. But it's also a field in which the self-builder can produce their own equipment that is as good or often better than that which can be bought, so it provides plenty of interesting projects along the way. [Justin Scott]'s tube preamplifier is a great example, with its novel use of a pair of N ...
Read more

›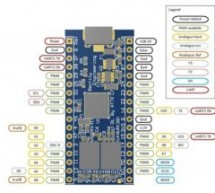 Engineer and developer Alex Tan based in Singapore has launched a new Kickstarter crowdfunding campaign for the SAMD21 M0+ Arduino-compatible board. Featuring a 32-bit 48MHz ARM Cortex M0+ w/ internal 32K Ram 256K Flash, 8M Ram 128M Flash onboard and more. "I have sourced and used many microcontroller boards for many projects and very often I find boards with insufficient pins, too big, too power hungry, an ...
Read more

›
Liquids or other objects appear colored because theyreflect or transmit certain colors and in turn swallow (absorb) others. With a so-called photometer, those colors (wavelengths) can be determined, which are absorbed by liquids. The basic principle is simple: with a LED of a certain color you first shine through a cuvette filled with water or another solvent. A photodiode measures the incoming light intens ...
Read more

›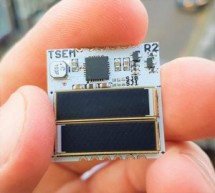 Description This is a 1x1 inch PCB module with two tiny solar cells, a highly efficient Li-Ion battery charger and with two regulated outputs (3.3V and 1.8V). It harvests enough power from indoor light to power a simple BLE or LoRa sensor. The board has castellated vias so it can be surface mount soldered onto a mother PCB as well as soldered onto 0.1" headers to be used in a bread board. Based on TSEM I de ...
Read more

›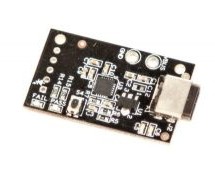 Con dos modos de realización de pruebas (manual y automático), este testeador de alimentación USB-C es una solución compacta, económica y stand-alone. We are quickly entering the age of USB Type-C. This "jack of all trades" port is appearing in more and more new electronic devices. USB Type-C helps to reduce reliance on proprietary power adapters and USB cables; you can move to a single, robust, and compact ...
Read more

›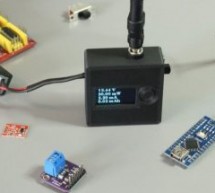 Makers, developers and hobbyists looking for a way to measure both voltage and current simultaneously may be interested in a new Arduino project published to the official Arduino blog, featuring Karl Kristian Torp's palm-sized Tiny V/A. The Arduino Nano based project takes input from the power supply via a female barrel jack connector. This supplies the load through a male connector output, and also powers ...
Read more

›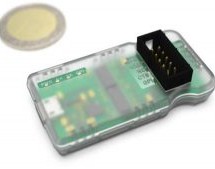 Coming soon to Crowd Supply is the ultimate USB-UART converter. μArt is a device that offers safe and reliable USB-to UART conversion. The voltage levels, electric potentials, and communication speeds are no longer a concern, and it can be used for data exchange or for Programming Arduino or ESP. μArt was designed for enthusiasts and professionals and for users in general who want to save money, time, and h ...
Read more

›