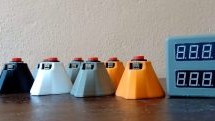 Planning a game of Hacker Jeopardy at your next meetup? You're going to want some proper buzzers to complete the experience, but why buy when you can build? [Flute Systems] has released an open source DIY game buzzer system based on the Arduino that will help instantly elevate your game. Certainly beats just yelling across the room. The design has been made to be as easily replicable as possible: as long as ...
Read more

›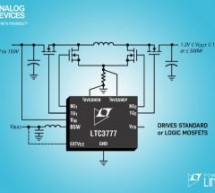 Analog Devices announces the Power by Linear™ LTC3777, a 150V high efficiency (up to 99%) 4-switch synchronous buck-boost DC/DC controller, which operates from input voltages above, below or equal to the regulated output voltage. Its 4.5V to 150V input voltage range operates from a high input voltage source or from an input that has high voltage surges, eliminating the need for external surge suppression de ...
Read more

›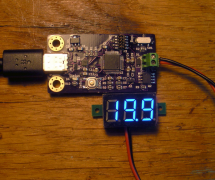 Description USB Power Delivery is a cool standard for getting lots of power—up to 100 W—from a USB Type-C port. Being an open standard for supplying enough power to charge phones, laptops, and just about anything else under the sun, USB PD is poised to greatly reduce the amount of e-waste produced worldwide from obsolete proprietary chargers. Unfortunately, like all USB standards, it's quite complex, puttin ...
Read more

›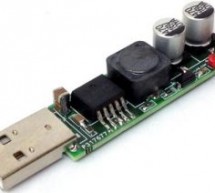 This project provides 12V output from any USB power source, like PC USB port, USB adapter or power banks. LM2577ADJ boost converter IC is the heart of the project. The IC can handle load up to 800mA, it's advisable to use only 200mA load on output to be on the safe side. The LM2577 are monolithic integrated circuits that provide all of the power and control functions for step-up (boost), fly back, and forwa ...
Read more

›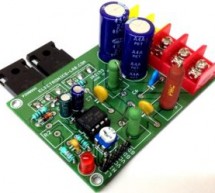 IGBT based half bridge board has been designed for multiple applications, like induction heater driver, tesla coil driver, DC-DC converters, SMPS etc. High current and high voltage IGBTs are used to serve high power requirements. IGBT NGTB40N120FL2WG from ON semi and IR2153 from Infineon semiconductor are important parts of the circuit, IR2153 is a gate driver IC including inbuilt oscillator, 40A/1200V IGBT ...
Read more

›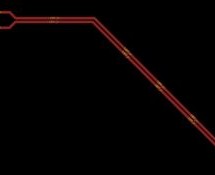 How to Route Differential Pairs in Autodesk EAGLE If you're designing a high speed PCB, then chances are you're working with the latest and most powerful technologies, like HDMI, USB3.0, Ethernet, or DDR. But with great power comes great responsibility! As a result, you'll likely be dealing with issues like electromagnetic interference (EMI) and noise. So what do you do about these problems? When you've got ...
Read more

›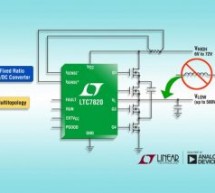 LTC7820 is, a high power fixed ratio charge pump DC/DC controller that eliminates the power inductor in a non-isolated intermediate bus converter, allowing up to a 50% reduction in circuit size and up to 4000 W/in³ power density. The 72V fixed-ratio DC/DC controller can deliver 500W. Non-isolated regulators and voltage level converters that employ energy storage in capacitors rather than inductors are well- ...
Read more

›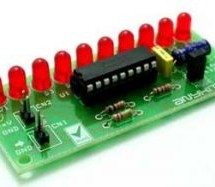 This project is a NiCad-NiMh Battery Monitor based on LM3914 IC DESCRIPTION The simple project can be used as test gear. Its easy way to monitor the battery voltages, especially dry cell, NICAD, NIMH, supply up to 1.5 Voltage. Battery Monitor range 0.15V to 1.5V. The project is built around Texas instruments LM3914, The LM3914 senses the voltage levels of the battery and drives the 10 light emitting diodes ...
Read more

›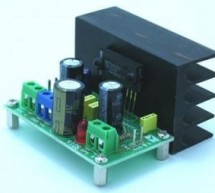 This project is a 10W Stereo Audio Amplifier based on TDA1521 IC. DESCRIPTION The project built around Philips TDA1521 IC, The project provides high quality audio 2X10W Audio output. The device is especially designed for mains fed applications, (e.g. Stereo TV Sound and Stereo Radio). The circuit designed for asymmetrical power supply systems. SPECIFICATIONS It has few external components Input muted during ...
Read more

›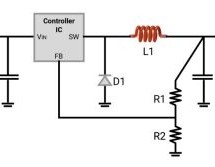 All electronics projects need power. Power can come from either stored energy in a battery, or directly from mains AC voltage or DC power from renewable sources such as solar energy. Power Management ICs (PMICs) help manage the power requirements in a system including scaling voltages, battery charging, and DC-DC conversion. Choosing the right PMIC can make a difference in whether the final product becomes ...
Read more

›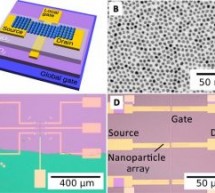 A research group at the University of Hamburg has created a unique coulomb transistor that operates on the principle of the voltage control of the electron band gap in metallic quantum-dot nanoparticles. This Single-electron transistor represents an approach to develop less power-consuming microelectronic devices. It will be possible if industry-compatible fabrication and room temperature operation are achi ...
Read more

›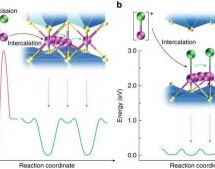 Researchers at the University of Houston reported in the journal Nature Communications the discovery of a new design that significantly improves the development of a battery based on magnesium. Magnesium batteries are considered as safe resources of power supply – unlike traditional lithium-ion batteries. They are not flammable or subject to exploding – but their ability to store energy is very limited. But ...
Read more

›