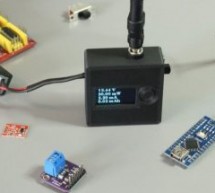 Makers, developers and hobbyists looking for a way to measure both voltage and current simultaneously may be interested in a new Arduino project published to the official Arduino blog, featuring Karl Kristian Torp's palm-sized Tiny V/A. The Arduino Nano based project takes input from the power supply via a female barrel jack connector. This supplies the load through a male connector output, and also powers ...
Read more

›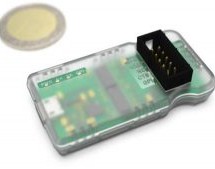 Coming soon to Crowd Supply is the ultimate USB-UART converter. μArt is a device that offers safe and reliable USB-to UART conversion. The voltage levels, electric potentials, and communication speeds are no longer a concern, and it can be used for data exchange or for Programming Arduino or ESP. μArt was designed for enthusiasts and professionals and for users in general who want to save money, time, and h ...
Read more

›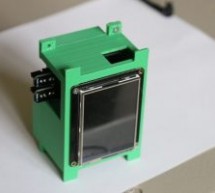 Hello, fellow Makers! In this instructable, I will be discussing my newest and most versatile tool for edcuation: the E.M.F. Meter. This instructable will be covering a lot of steps involving Arduino and Raspberry Pi software. Although resources will be provided, please make sure you have some familiarity with these softwares before tackling this project. Step 1: A Tool for Hands-On Experiments With Electro ...
Read more

›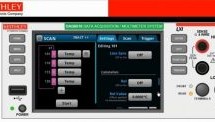 Tektronix, a US-based company, has introduced two new Keithley 6½-digit models to its line of Digital Multimeters (DMMs) and data-acquisition systems: The new DMM6500 DMM and also the new DAQ6510 data-acquisition system. The company has also upgraded their Kickstart measurement software to version 2.0. Keithley has long been a dominant provider in the 6½-dig ...
Read more

›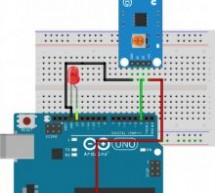 Hi guys, welcome to today's tutorial. Today we will look at how to use a hall effect sensor with Arduino. A hall effect sensor is a sensor that varies its output based on the presence or absence of a magnetic field. This means that the output signal produced by a Hall effect sensor is a function of magnetic field density around it. When the magnetic flux density around it exceeds a certain pre-set threshold ...
Read more

›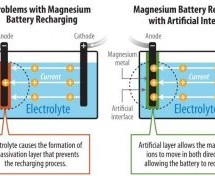 A team of researchers from National Renewable Energy Laboratory (NREL) has discovered a new method for developing a rechargeable non-aqueous magnesium-metal battery. A proof-of-concept paper published in Nature Chemistry. It described how the scientists pioneered a method to enable the reversible chemistry of magnesium metal in the noncorrosive carbonate-based electrolytes and tested the concept in a protot ...
Read more

›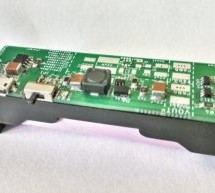 Disclaimer: The circuit in use here came from GreatScott: YouTube video related to this project: https://www.youtube.com/watch?v=Fj0XuYiE7HU Thanks for the circuit GreatScott, it really works well! The awesome find of the lipo protection chip with 2.9v cutoff – ruined way too many cells with the DW01's 2.5v! So, down to business: We all know the frustration of trying to run portable e ...
Read more

›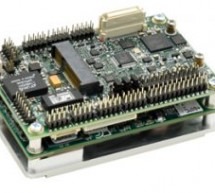 Zeta is a Single Board Computer (SBC) from Diamond Systems that combines a COM Express Mini Type 10 module based on Apollo Lake or Bay Trail SoCs with a DAQ-rich carrier, and a heat spreader mounted below. The Zeta COM Express Mini Type 10 supports the quad-core Atom E3940 and Pentium N4200 from Intel's Apollo Lake generation, as well as a dual-core Atom E3825 from the earlier Bay Trail family. Measures 84m ...
Read more

›

Simplify your DC/DC design with LMZM33603 The LMZM33603 36V, 3A power module offers stellar EMI performance in a compact QFN package. Order yours today and enjoy the peace of mind that comes with reliable performance, small solution size, and reduced design cycle time. Power your processor with the industry's first 5+3- phase PMBus controller Powering high-current processors requires flexible solutions, and ...
Read more

›
The AFBR – S50 is a multipixel distance and motion measurement sensor. It has an integrated 850nm vertical cavity surface emitting laser (VCSEL) which uses a single voltage supply of 5V. It's measurement rates are quick and as fast as 3 kHz, which is a distinguishing feature. However, this is not the reason why the AFBR – S50 stands out. It is different because unlike other Time of Flight (ToF) ranging sens ...
Read more

›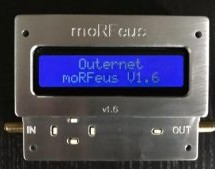 MoRFeus is a 30 MHz–6 GHz field-configurable Fractional-N wideband frequency converter and signal generator. Its LCD display and button interface enable dynamic field-level configuration - from switching between signal generator and other modes, to setting the local oscillator frequency and more. It was designed for wideband frequency up- and down-conversion - with an LO frequency range of 85 MHz–5.4 GHz an ...
Read more

›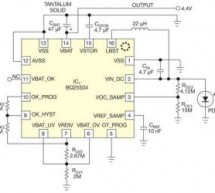 The bq25504 from Texas Instruments is a good candidate to become a milestone on the road to micro-power management and energy harvesting. A prominent feature of this IC is its ability to start up at a supply voltage as low as 330 mV typically, and 450 mV guaranteed. With an SMD inductor and a few capacitors and resistors, it forms a dc-dc converter with a high power efficiency that is unprecedented, especia ...
Read more

›