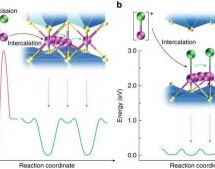 Researchers at the University of Houston reported in the journal Nature Communications the discovery of a new design that significantly improves the development of a battery based on magnesium. Magnesium batteries are considered as safe resources of power supply – unlike traditional lithium-ion batteries. They are not flammable or subject to exploding – but their ability to store energy is very limited. But ...
Read more

›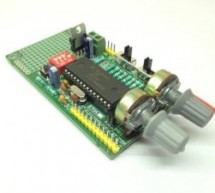 This project made using MC3PHAC from NXP Semiconductor. The project generates 6 PWM signals for 3 Phase AC Motor controller. It's very easy to make professional VFD combining with Intelligent Power Module (IPM) or 3 Phase IGBT/MOSFET with Gate driver. The board provides 6 PWM signals for the IPM or IGBT Inverter and also brake signal. Also this board works in stand-alone mode and doesn't require any softwar ...
Read more

›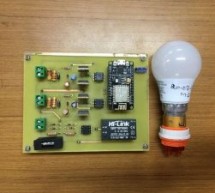 Save Energy Beautifully !! By using a light dimmer in one's living room, it's possible to completely alter the mood and ambience of a room at the drop of a hat. The Internet of Things is set to disrupt the way we live and work. Smart homes filled with connected products are loaded with possibilities to make our lives easier, more convenient, and more comfortable. With Wi-Fi connectivity present in the dimmi ...
Read more

›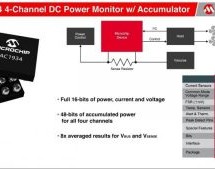 Microchip recently developed a precision power-and-energy-monitoring chip – PAC1934. The PAC1934 is a four channel power/energy monitor with current sensor amplifier and bus voltage monitors that feed high-resolution ADC. It works in conjunction with a Microchip software driver that is fully compatible with the Energy Estimation Engine (E3) built into the Windows 10 operating system. The whole setup provide ...
Read more

›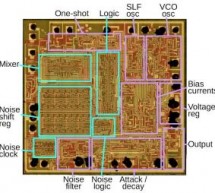 Remember the old video game Space Invaders? Some of its sound effects were provided by a chip called the 76477 Complex Sound Generation chip. While the sound effects1 produced by this 1978 chip seem primitive today, it was used in many video games, pinball games. But what's inside this chip and how does it work internally? By reverse-engineering the chip from die photos, we can find out. (Photos courtesy of ...
Read more

›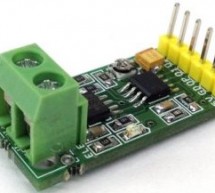 Current sensor amplifier and over current switch project is based on ACS714-30A current sensor and LM358 Op-amp, ½ of  LM358 op-amp used as an amplifier for low voltage  and 2nd 1/2 LM358 op-amp used as comparator which provides over current TTL output, trimmer potentiometer provided to set the over current limit.  ACS714 sensor measures the current up to +/-30Amps, final output of the amplifier is 235mV/1A ...
Read more

›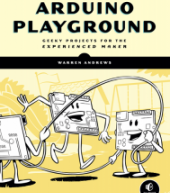 Are you an experienced maker who are looking for more advanced Arduino skills to get? Warren Andrews, an experienced engineer and journalist, wrote a new book that walks makers through building 10 outside-the-box projects, helping them advance their engineering and electronics know-how. With this book, makers will delve more deeply into hardware design, electronics, and programming. The "Arduino Playground: ...
Read more

›
The Design Idea in Figure 1 indicates a low-battery condition in an audio test instrument that is powered by four AA cells. As the instrument was otherwise an all-discrete design, this same approach seemed more in keeping with the spirit of the project than the use of a single-sourced integrated circuit. A garden-variety red LED serves as both the indicator and the voltage reference. A small current through ...
Read more

›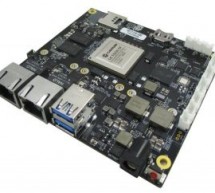 Gateworks Corporation announces the Newport Family of single board computers featuring eight standard models. These models range in size and features to provide a comprehensive and flexible solution to customers requiring a high performance, feature-rich embedded networking board. The Newport Family is based upon the Cavium Octeon TX 64-bit ARMv8 SoC, which has been designed specifically for high performanc ...
Read more

›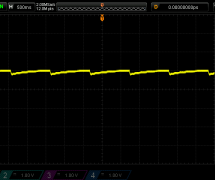 Normally -according to the Ohm's law- when the applied voltage is increasing, the current is increasing too, however some components can break this law. When the voltage increases, current decreases. This is called negative resistance. One of the most know element that exhibits this behavior is a tunnel diode. Once very promising, today it isn't widely used in popular designs and occupies a niche in microwa ...
Read more

›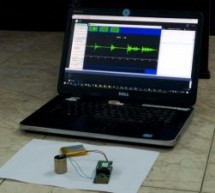 Introduction A geophone is a magnetic device used to measure the Earth's normal vibrations (some abnormal during events such as earthquakes). These movements are also present when there is a small explosion (commonly used for mining and exploration purposes). The principle of a geophone is similar to dynamo; the movement of the magnet situated inside a coil cause an induced field and the EMF produces a pote ...
Read more

›
Engineers at the University of Bristol have developed a three terminal pico-power chip that can cut standby drain in sensor nodes – even compared with today's low-power microcontrollers. It does this by replacing the low duty-cycle sleep-wake-sleep pattern used on MCU-based sensor monitors, with 'off'. A voltage detector powered by the sensor – there is no other power source – starts the processor when the ...
Read more

›