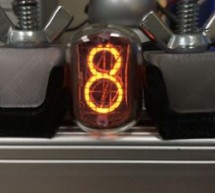 A Nixie Tube is a Neon gas-filled tube, that has a wiremesh anode with various cathodes shaped like numbers or symbols. Back in the 1950s they were used in computers, calculators, and laboratory equipment. Nixie tubes were replaced by LEDs and VFDs(vacuum fluorescent displays)in the 1970s. They were too costly to to mass produce so they were no longer used in most new products. Spice up your next project by ...
Read more

›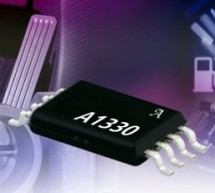 Angle sensing has always been challenging particularly in industrial and automotive environment because of the need for precise and accurate sensing at high speeds. Allegro Microsystems developed the A1330 an integrated circuit angle sensor that works based on magnetic Circular Vertical Hall (CVH) technology. Unlike other angle sensors Allegro's A1330 does not require a concentrator or a complex packaging a ...
Read more

›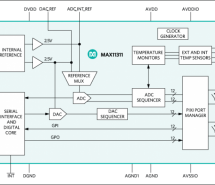 The MAX11311 is industry's first configurable high-voltage mixed-signal I/O that allows user-defined ADC, DAC, or GPIO functionality. Programming MAX11311 is very easy. A nice GUI tool helps to generate the right register values. If you want to make a universal signal processing board with a good number of I/O, it often gets very difficult to select a correct microcontroller. Finally, when you select one, i ...
Read more

›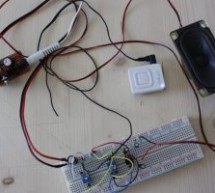 In most cases first project in electronics for beginners is building simple audio amplifier. That is because it requires small number of elements and not a lot of knowledge to build one. For low power amplifiers we could use integrated circuits like TDA family. But I will show how to make amplifier using operational amplifier. This amplifier is only to proof the concept. It real use can be as preamp for gui ...
Read more

›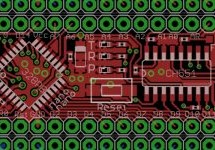 While we certainly do love the Arduino Nano for its low-cost and versatility in projects, it's unarguable that every tools has its gripes. For one maker in particular, there were enough complaints to merit a redesign of the entire board. While Arduino may or may not be interested in incorporating these changes into a redesign of the development board, there is certainly room for a new manufacturer ...
Read more

›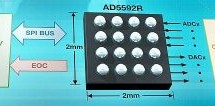 Multifunction data-acquisition systems have been around for a long time as stand-alone instruments, plug-in cards, cabled computer peripherals, and embedded in systems. Such systems are often designed with separate ADCs, DACs, and digital I/O devices. Many microcontrollers include ADCs and DACs, but that locks you into using that device. The AD5592R from Analog Devices combines all of these I/O functions, l ...
Read more

›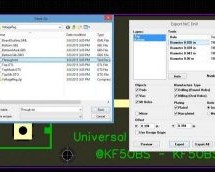 DipTrace is a sophisticated schematic and PCB layout software. I had it installed on my computer for over a year but have never really used it. Since I needed a super simple PCB for some 78XX / 79XX type linear regulators, I decided to use this opportunity for my first steps with DipTrace. DipTrace offers different prices for different packages [1]. The cheapest version, DipTrace Starter (300 pins, 2 signal ...
Read more

›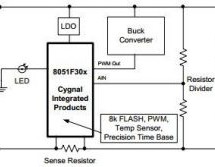 Introduction Driven by the need for untethered mobility and ease of use, many systems rely on rechargable bat- teries as their primary power source. The battery charging circuitry for th ese systems is typically implemented using a fixed- function IC to control the charging current/voltage profile. The C8051F30x family provides a flexible alterna- tive to fixed-function batt ery chargers. This appli- cation ...
Read more

›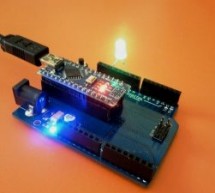 Arduino Nano is a nice, small and cheap member of the Arduino family. It is based on the Atmega328 chip, what makes it as powerful as the biggest his brother Arduino Uno, but it can be obtained for less money. In Ebay now Chinese versions can be bought for less than 3 USD. Additionally to its smaller size comparing with Arduino Uno, the Nano board has also the advantage to have two more analog inputs A6,A7. ...
Read more

›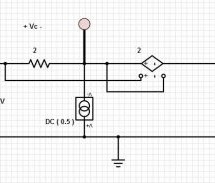 Determine the power absorbed by the VCVS in the figure. Solution: The VCVS consists of an open circuit and a controlled-voltage source. There is no current in the open circuit, so no power is absorbed by the open circuit. The voltage vc across the open circuit is the controlling signal of the VCVS. The voltage Vc (across 2 ohm resisitor) measures vc to be vc = 2V. The voltage of the controlled voltage sourc ...
Read more

›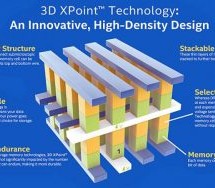 In July 2015, Intel and Micron Technology announced a new technology for memory and storage solutions called "3D XPoint™ technology". It is a new category of nonvolatile memory that addresses the need for high-performance, high-endurance, and high-capacity memory and storage. Now Intel had produced its Optane™ technology that provides an unparalleled combination of high throughput, low latency, high quality ...
Read more

›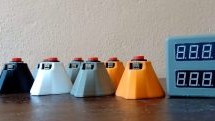 Planning a game of Hacker Jeopardy at your next meetup? You're going to want some proper buzzers to complete the experience, but why buy when you can build? [Flute Systems] has released an open source DIY game buzzer system based on the Arduino that will help instantly elevate your game. Certainly beats just yelling across the room. The design has been made to be as easily replicable as possible: as long as ...
Read more

›