Measuring voltage and current is an important part of the development process for any hardware product. Especially when developing a low power device, the knowledge of how much power the device is drawing at each mode of its operation is critical to the correct estimation of its battery life.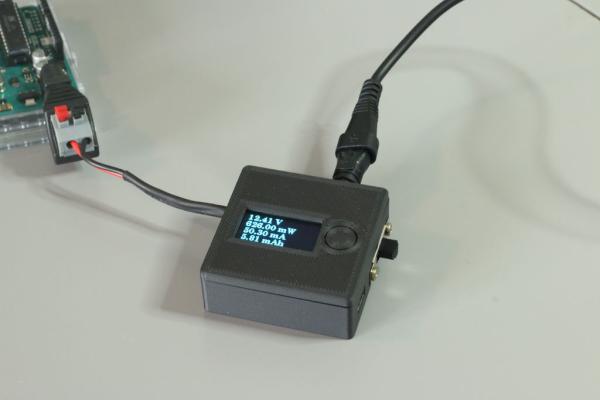 While voltage can be measured in a straightforward manner, current usually require a more strenuous approach with a shunt, which if not properly selecterd could lead to errors. Even when these two are properly calibrated in the form of a meter, the tethering wires between the device and the meters can make the process not so interesting, especially when you have to do it repeatedly. To solve this, Karl Torp decided to build a palm-sized, one-for-all meter called; the Tiny V/A.
Based on the Arduino Nano, the TinyV/A comprises of the nano, an INA219 sensor, a 0.96" OLED display, and a single capacitive touch button, all neatly housed inside a 3D-printed printed enclosure. It operates in a manner similar man-in-the-middle technique, taken in input from a power supply via a female barrel jack connector and supplying power to the load through a male connector output.
The INA219 is a popular high side current sensor, readily available on Platforms like Alibaba, and its ability to measure both current and voltage on a load is the rock upon which the project is built.
Read more: MONITOR VOLTAGE AND CURRENT WITH THE TINY V/A METER