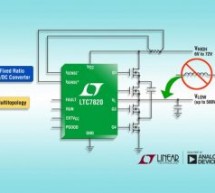 LTC7820 is, a high power fixed ratio charge pump DC/DC controller that eliminates the power inductor in a non-isolated intermediate bus converter, allowing up to a 50% reduction in circuit size and up to 4000 W/in³ power density. The 72V fixed-ratio DC/DC controller can deliver 500W. Non-isolated regulators and voltage level converters that employ energy storage in capacitors rather than inductors are well- ...
Read more

›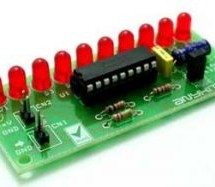 This project is a NiCad-NiMh Battery Monitor based on LM3914 IC DESCRIPTION The simple project can be used as test gear. Its easy way to monitor the battery voltages, especially dry cell, NICAD, NIMH, supply up to 1.5 Voltage. Battery Monitor range 0.15V to 1.5V. The project is built around Texas instruments LM3914, The LM3914 senses the voltage levels of the battery and drives the 10 light emitting diodes ...
Read more

›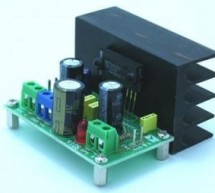 This project is a 10W Stereo Audio Amplifier based on TDA1521 IC. DESCRIPTION The project built around Philips TDA1521 IC, The project provides high quality audio 2X10W Audio output. The device is especially designed for mains fed applications, (e.g. Stereo TV Sound and Stereo Radio). The circuit designed for asymmetrical power supply systems. SPECIFICATIONS It has few external components Input muted during ...
Read more

›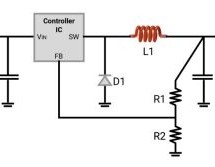 All electronics projects need power. Power can come from either stored energy in a battery, or directly from mains AC voltage or DC power from renewable sources such as solar energy. Power Management ICs (PMICs) help manage the power requirements in a system including scaling voltages, battery charging, and DC-DC conversion. Choosing the right PMIC can make a difference in whether the final product becomes ...
Read more

›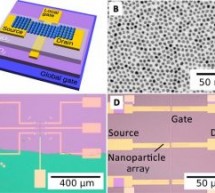 A research group at the University of Hamburg has created a unique coulomb transistor that operates on the principle of the voltage control of the electron band gap in metallic quantum-dot nanoparticles. This Single-electron transistor represents an approach to develop less power-consuming microelectronic devices. It will be possible if industry-compatible fabrication and room temperature operation are achi ...
Read more

›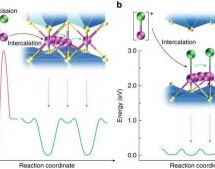 Researchers at the University of Houston reported in the journal Nature Communications the discovery of a new design that significantly improves the development of a battery based on magnesium. Magnesium batteries are considered as safe resources of power supply – unlike traditional lithium-ion batteries. They are not flammable or subject to exploding – but their ability to store energy is very limited. But ...
Read more

›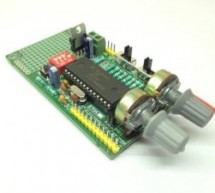 This project made using MC3PHAC from NXP Semiconductor. The project generates 6 PWM signals for 3 Phase AC Motor controller. It's very easy to make professional VFD combining with Intelligent Power Module (IPM) or 3 Phase IGBT/MOSFET with Gate driver. The board provides 6 PWM signals for the IPM or IGBT Inverter and also brake signal. Also this board works in stand-alone mode and doesn't require any softwar ...
Read more

›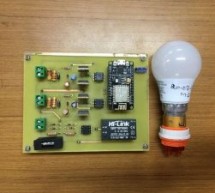 Save Energy Beautifully !! By using a light dimmer in one's living room, it's possible to completely alter the mood and ambience of a room at the drop of a hat. The Internet of Things is set to disrupt the way we live and work. Smart homes filled with connected products are loaded with possibilities to make our lives easier, more convenient, and more comfortable. With Wi-Fi connectivity present in the dimmi ...
Read more

›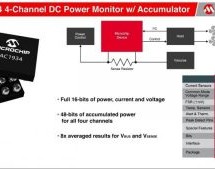 Microchip recently developed a precision power-and-energy-monitoring chip – PAC1934. The PAC1934 is a four channel power/energy monitor with current sensor amplifier and bus voltage monitors that feed high-resolution ADC. It works in conjunction with a Microchip software driver that is fully compatible with the Energy Estimation Engine (E3) built into the Windows 10 operating system. The whole setup provide ...
Read more

›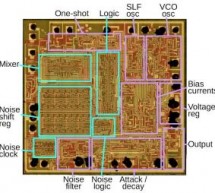 Remember the old video game Space Invaders? Some of its sound effects were provided by a chip called the 76477 Complex Sound Generation chip. While the sound effects1 produced by this 1978 chip seem primitive today, it was used in many video games, pinball games. But what's inside this chip and how does it work internally? By reverse-engineering the chip from die photos, we can find out. (Photos courtesy of ...
Read more

›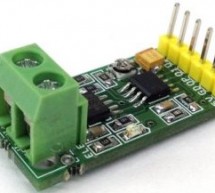 Current sensor amplifier and over current switch project is based on ACS714-30A current sensor and LM358 Op-amp, ½ of  LM358 op-amp used as an amplifier for low voltage  and 2nd 1/2 LM358 op-amp used as comparator which provides over current TTL output, trimmer potentiometer provided to set the over current limit.  ACS714 sensor measures the current up to +/-30Amps, final output of the amplifier is 235mV/1A ...
Read more

›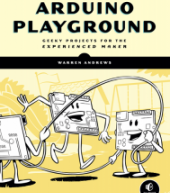 Are you an experienced maker who are looking for more advanced Arduino skills to get? Warren Andrews, an experienced engineer and journalist, wrote a new book that walks makers through building 10 outside-the-box projects, helping them advance their engineering and electronics know-how. With this book, makers will delve more deeply into hardware design, electronics, and programming. The "Arduino Playground: ...
Read more

›