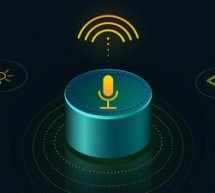 Not too many years ago, talking to the air and expecting a response was either the sign of a hardcore Trekkie or someone with an over-developed or diluted imagination. Now, of course, voice assistants like Amazon Alexa and Google Assistant are not only commonplace, they're actually now in use by more than half of the world's smartphone users. And Alexa and Google can do far more than cue up your favorite so ...
Read more

›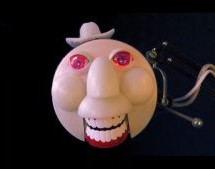 After this pandemic thing is all said and done, historians will look back on this period from many different perspectives. The one we're most interested in of course will concern the creativity that flourished in the petri dish of anxiety, stress, and boredom that have come as unwanted side dishes to stay-at-home orders. [Hunter Irving] and his brother were really missing their friends, so they held a very ...
Read more

›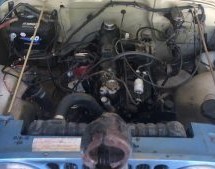 If you've got a car built in the last 5 years or so, it's quite likely it's started by the push of a button when in the presence of a keyfob. Older vehicles make do with the twist of a key. Of course, starting a car by voice command would be cool, and that's what [John Forsyth] set out to do. The build uses a Macbook to handle voice recognition, using its Dictation feature. With a hefty download, it's capab ...
Read more

›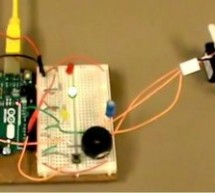 In this instructable i will be showing you a video on how I made a knock lock using the arduino uno starter kit. I did run into a few problems along the way but figured out a solution after thinking it over. this is the first arduino project I have made so i went solely off of the directions in the booklet provided in the kit. I may have gotten a bit ahead of myself when choosing to do the knock lock with n ...
Read more

›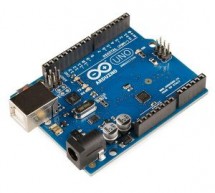 Hello, everybody!!! It has been some time I had not updated my post here. Today I would like to share with you guys an experiment I made. I am going to control LEDs using MIT app inventor speech recognizer. Oh before I forget, I had also started a blog where I post some other Arduino Experiments. Feel free to visit to my blog at halim930112.blogspot.com Ok now, let's see what is needed to accomplish this ex ...
Read more

›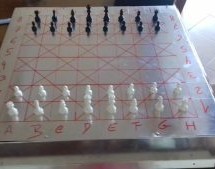 [Diyguypt] may be an altruist to provide the means for people who can't manipulate chess pieces to play the game. Or he may just have his hands too busy with food and drink to play. Either way, his voice command chessboard appears to work, although it has a lot of moving parts both figuratively and literally. You can check out the video below to see how it works. The speech part is handled by an Android pho ...
Read more

›
Estone technology is proud to announce the new addition to our pico-ITX embedded board family – EMB-2238, an NXP i.MX8M based single board computer.  Building upon the success of our i.MX6 board series. The EMB-2238 is our first embedded board to integrated with hardware DSP specially designed for voice control applications, This Quad core ARM Cortex-A53 board takes the advantage of NXP's latest i.MX8M appl ...
Read more

›
Secure OTA via Azure. Control via voice capable UWP app. Includes sample: room thermostat controlled via phone. Things used in this project Hardware components Arduino MKR1000 This is needed for every OTA projects. The components below are needed only for the use case / sample: the room thermostat. × 1 DHT11 Temperature & Humidity Sensor (4 pins) × 1 Relay (generic) × 1 Breadboard (generic) × 1 Software ...
Read more

›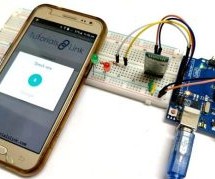 Controlling LEDs with voice command seems to be a difficult task, but it's easy and you can quickly build it. We just need an Arduino UNO to serially communicate with HC-06 Bluetooth module and a smartphone to send voice command to Bluetooth module HC-06. For receiving voice command we are using "Arduino Bluetooth Voice Controller" android app which you can download from play store (link is given below). Ma ...
Read more

›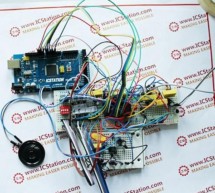 ICStation team introduce you this APR9600 voice recording and playback system used in elevator based on the ICStation Mega2560 compatible with Arduino. It uses DC5V voltage to work. When you press the different keys, the loudspeaker will sound that which floor you arrive. This design uses a APR9600 voice chip as the core of the circuit and realizes the function of auto recording and playback. It uses power ...
Read more

›
The objective of this project is to build an Arduino voice shield to empower thousands of voice related applications! All this mostly thanks to an integrated ISD1790PY chip. This particular voice/TTS  feature can be useful to integrate voice messages in alarm systems, to implement generic I/O controls in home automation or even in home security applications: something like playing an alert when a person or ...
Read more

›
(and partner-in-crime, Abbie). Now, I'm off to the next stage of my life, so I decided to build this friendship photoset for Kevin and Briton to remember our golden era. We called ourselves: "The Suite Bros". This project is actually an extension of the "Voice Activated Arduino (Bluetooth + Android) by ASCAS. I highly advise you guys to read his project first! ASCAS really simplified the fundamentals of the ...
Read more

›