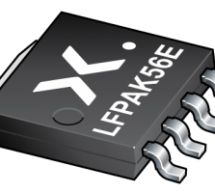 A MOSFET known as a metal-oxide-semiconductor-field-effect transistor is a special type of field-effect transistor which has an insulated gate where in this case the voltage determines the conductivity of the device. Just like conventional transistors, they are also used for switching and amplifying signals. MOSFETs are now more commonly used in digital and analog circuits than BJTs (bipolar junction transi ...
Read more

›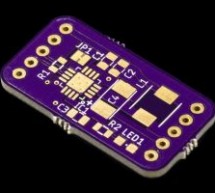 For my current project I searched for a good boost power converter which is able to deliver continuous 400mA power for various sensors. There are an endless number of good boost converters around, but not many can be hand soldered to a board. I would really like to see some like the TPS61092 with SOIC or similar packages. The biggest problem seems to be the heat transport, why most chips have to be mounted ...
Read more

›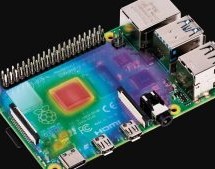 When the Raspberry Pi 4 was first launched, one of its few perceived flaws was that it had a propensity to get extremely hot. It's evidently something the Pi people take very seriously, so in the months since they have addressed the problem with a set of firmware updates. Now they've taken a look at the effect of the fixes in a piece on the Raspberry Pi web site, and it makes for an interesting co ...
Read more

›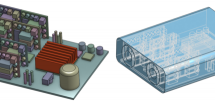 SimScale is announcing a free webinar on 24th of January to teach electronics engineers how conjugate heat transfer simulation in the cloud can help better investigate the thermal response of electronic packaging. According to the Electrical and Electronic Manufacturing Market Briefing 2017 report from The Business Research Company (TBRC), the global electrical and electronics manufacturing market is expect ...
Read more

›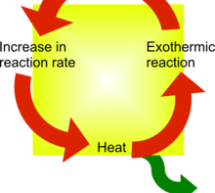 Lithium-ion batteries are very popular as they're lightweight and have high energy density. But at the same time, li-ion batteries are very sensitive to overcharge/over discharge. An internal short circuit can cause fire and it may even lead to a violent explosion. Fortunately, nanotechnology found a way to prevent this kind of nightmare. How? let's discuss: Why Does li-ion Battery Explode? When a device dr ...
Read more

›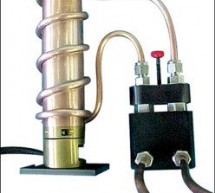 The terahertz (THz) region, which is based on 1THz frequency, separates electronics from photonics and has been difficult to access for ages. Semiconductor electronics cannot handle frequencies equal to or greater than 100GHz due to various transport-time related limitations. In other hand, photonics devices fail to work below 10THz as photon's energy significantly drops to thermal energy. Terahertz Electro ...
Read more

›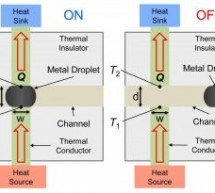 A switch is a fundamental part of most electrical and mechanical devices; mechanical switches can be used to select gears in a car's transmission or used to unlock a door; electrical switches can turn the lights in a room on and off;  semiconductor uses to route logic signals within a circuit or control bigger devices. But what about heat flows? Can we possibly control the route of heat in a device? A Therm ...
Read more

›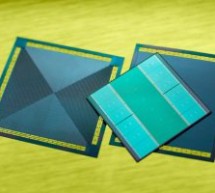 One of the limiting factors for the computing power of processors is the operating temperature. A research team led by Dr. Wolfram Steller, Dr. Hermann Oppermann, and Dr. Jessika Kleff from the Fraunhofer Institute for Reliability and Microintegration IZM, has developed a new as well as an efficient cooling method by integrating microchannels into the silicon interposer. For the first time, it is possible t ...
Read more

›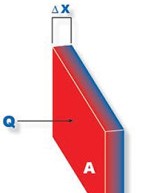 Thermal Conductivity: A measure of the ability of a material to transfer heat. Given two surfaces on either side of a material with a temperature difference between them, the thermal conductivity is the heat energy transferred per unit time and per unit surface area, divided by the temperature difference 1. Thermal conductivity is a bulk property that describes the ability of a material to transfer heat. In ...
Read more

›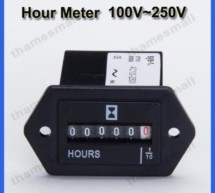 We have a great thread that contains lots of info on thermal differential controllers here. However, I wanted to start a thread dedicated to my own development of a thermal differential controller that I'll be using for my attic heat reclamation project. Tonight I setup a simple circuit that tested the operation of the differential controller and it worked great. Its very simple and adding features later on ...
Read more

›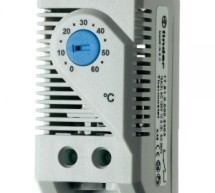 Thermal comfort is, when a temperature in a house is 21-24 °C and a relative humidity is .... No, sorry, your device can withstand much more. At least 0 to 60°C or much more. If you have a device, where you need to guide the temperature, then DIN-rail thermostats are the simplest usable solution. Series 7T from company Finder offers a possibility to use such thermostats to control heating, cooling (fans) or ...
Read more

›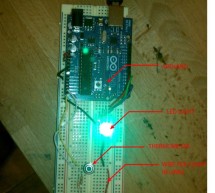 I  did the following steps: 1) Hardware: Connect the MLX90614 (refer to the datasheet) as follows: Pin 1 on MLX (SCL) connect to ANALOG pin 5 on Arduino Pin 2 on MLX (SDA) connect to ANALOG pin 4 on Arduino Pin 3 on MLX (VDD) connect to 3.3V on Arduino Pin 4 on MLX (VSS) connect to GROUND on ArduinoNow use "pull ups" on the SCL and SDA lines by connecting a 4.7K ohm resistor from the Pin 3 VDD line to the S ...
Read more

›