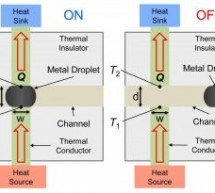 A switch is a fundamental part of most electrical and mechanical devices; mechanical switches can be used to select gears in a car's transmission or used to unlock a door; electrical switches can turn the lights in a room on and off;  semiconductor uses to route logic signals within a circuit or control bigger devices. But what about heat flows? Can we possibly control the route of heat in a device? A Therm ...
Read more

›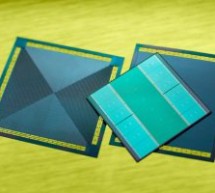 One of the limiting factors for the computing power of processors is the operating temperature. A research team led by Dr. Wolfram Steller, Dr. Hermann Oppermann, and Dr. Jessika Kleff from the Fraunhofer Institute for Reliability and Microintegration IZM, has developed a new as well as an efficient cooling method by integrating microchannels into the silicon interposer. For the first time, it is possible t ...
Read more

›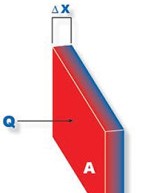 Thermal Conductivity: A measure of the ability of a material to transfer heat. Given two surfaces on either side of a material with a temperature difference between them, the thermal conductivity is the heat energy transferred per unit time and per unit surface area, divided by the temperature difference 1. Thermal conductivity is a bulk property that describes the ability of a material to transfer heat. In ...
Read more

›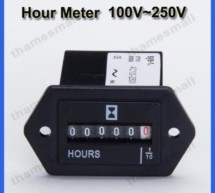 We have a great thread that contains lots of info on thermal differential controllers here. However, I wanted to start a thread dedicated to my own development of a thermal differential controller that I'll be using for my attic heat reclamation project. Tonight I setup a simple circuit that tested the operation of the differential controller and it worked great. Its very simple and adding features later on ...
Read more

›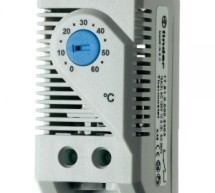 Thermal comfort is, when a temperature in a house is 21-24 °C and a relative humidity is .... No, sorry, your device can withstand much more. At least 0 to 60°C or much more. If you have a device, where you need to guide the temperature, then DIN-rail thermostats are the simplest usable solution. Series 7T from company Finder offers a possibility to use such thermostats to control heating, cooling (fans) or ...
Read more

›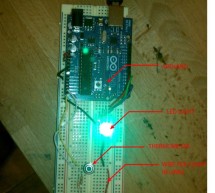 I  did the following steps: 1) Hardware: Connect the MLX90614 (refer to the datasheet) as follows: Pin 1 on MLX (SCL) connect to ANALOG pin 5 on Arduino Pin 2 on MLX (SDA) connect to ANALOG pin 4 on Arduino Pin 3 on MLX (VDD) connect to 3.3V on Arduino Pin 4 on MLX (VSS) connect to GROUND on ArduinoNow use "pull ups" on the SCL and SDA lines by connecting a 4.7K ohm resistor from the Pin 3 VDD line to the S ...
Read more

›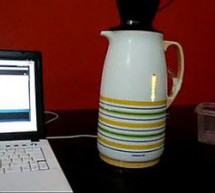 Many times we are  faced with a heat containing coffee and don't  know if the fluid is at  the proper temperature and it is impossible to know just by looking at  the bottle ended up losing time with a coffee that is cold and we get  upset about it. This however  indicates maker by a graph LEDs if the liquid is hot, warm or cold. The LEDs gradually  connect the blue (cold) to red (hot), when there is a heat ...
Read more

›
My recent arduino project was to build thermal camera on the cheap using an ir sensor and some pan/tilt hardware. If you look at the device picture to the left there is also acoustic range finder mounted to the top. The device works by sweeping a grid of points and assembles the image piecewise. The output consists of two images: 1) an acoustic images which tells the distance to the objects in view and 2) a ...
Read more

›